Education is a beacon that leads us to a better tomorrow. However, standard education is no longer a solution, upskilling or pre-education has become highly important. The present-day skills won't match the jobs of tomorrow, and freshly acquired skills might become defunct. In this digitally evolving world, E-Learning platforms serve as the perfect medium to augment one's skill set. Amid the COVID-19 situation, the market is burgeoning dramatically - easing the education system and increasing student engagement worldwide. The Ed-tech market in India is expected to hit $3.5 billion by 2022, while the global e-learning market is expected to grow at a CAGR of 11.7 percent yielding a whopping revenue of $390.6 billion by 2026.

Incepted in 2017, Tekie, a live coding platform that teaches text-based coding, is one such emerging E-Learning platform adding on to the estimated revenue numbers. Starting with the first of its kind animated series to teach basics of programming (live 1:1 to students of age 10+), the platform is on a mission to train innovators & changemakers of next-generation on the right skills required for the future.

In an exclusive interview with CEO Insights, Anand Verma (Co-Founder) briefs how Tekie's vision is enriching and refining the students to harbinger a better future.

Brief us on the inception story of Tekie?
As a first-generation learner, he has seen the transformational impact of education first hand and appreciates the plethora of opportunities that open with access to education. He is on a mission to empower the next generation with future-ready skills and help them become innovators and changemakers.

I have always been passionate about Education and wanted to ensure that the next generation has avenues to build tangible skills. I used to discuss this with Naman, my long time friend who had been working with growth stage edtech startups and had extensive experience building products and scaling tech in this domain. It was during these discussions that we realized that coding is one skill that can open up a world of opportunities for students and that led to the genesis of Tekie.

We started with a simple goal- build a product with focus on three pillars - put learning outcomes at the forefront, make learning an enjoyable experience, and provide the best teachers to learners. We spent 3 years in R&D and iterated with our product. We realized that
animated content was an ideal way to engage students and help them learn new concepts. We continued exploring this further and that is what paved the way for Tekie.
Enlighten us about Tekie as an E-learning platform and Tekie as a product
At Tekie, we bring the art of storytelling to make learning a movie-like experience. We have developed a first-of-its-kind curriculum that teaches text-based coding to kids of age 10+ with a long format animated series. The focus is on engagement as well as tangible learning outcomes. One of our early students during the development period was the winner of the U-17 google coding competition. We iterated the product over three years by working with over 50 students.
We're on a mission to teach the next wave of innovation and entrepreneurs the skills they'll need in the future
Our introductory course teaches python using text-based syntax coding, not with in-built blocks, but with high-quality videos. Each class is an episodic journey- 10 min long television-quality animated video, instruction period, coding activities, and re-view. Each session has two segments, the first half revolves around introducing new concepts whereas the second half is practically applying those concepts. Our instructors are young university graduates who know how to code. Every class is different and has a unique theme. Our format has animated video, intuitive lesson workbooks in chat-like formats, practice questions, coding assignments, quiz, and homework. We map topics with learning objectives to make users understand on a granular level and personalize the learning.
We also partner with schools to offer them an end-to-end solution to integrate coding into their curriculum. We provide a comprehensive curriculum for class 1-10th, expert mentors and a learning management system - a platform for them to manage the course, maintain attendance and track student progress.
What are your strategies to engage and keep the workforce intact? Are you offering any growth opportunities for the employees to strive & thrive in the competitive market?
We have a very clear philosophy around team building: if you have a
clear shared vision about what you are building and the impact you want to create, you can attract like-minded individuals who will contribute to the shared vision. A lot of our early team members joined as interns. They were groomed through mentorship by giving them ownership which has led them to where they are today. To give you an example, Harssha Vardan is our Design Lead. He has been with us for close to three years now and looks after all things design, from our website, UI to digital campaigns. He is just 22 years old. At the same time, we have seasoned team members join us recently who've worked at companies like Google, Amazon, Zomato and Rapido.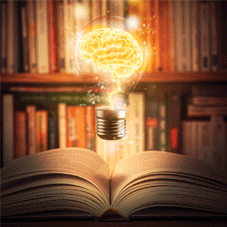 What kind of innovation/upgradation is currently happening in your organization that can be reflected in your solutions?
Our product is completely reimagining education. While the learning habits of the current generation is changing, our education system has not been able to keep up. Hence, we have created an immersive pedagogy where students learn through visual con-tent, gamified journeys, and DIY projects. This keeps the students engaged and makes learning an enjoy-able experience. There is no limit to our enhancement, we will keep contributing to the best of the education system and its management.
What is the future roadmap set for Tekie E-learning?
Our focus right now is to partner with schools to provide a robust coding infrastructure to them. Coding is an essential skill for the future and has been made mandatory under NEP2020. Our aim is to ensure high-quality coding education is available to every school kid in the country. We are also expanding our offerings in terms of the courses and specializations.
Naman Mukund, Co-Founder, Tekie
Naman leads tech and product initiatives at Tekie. He has extensive experience in building products and scaling tech at edtech startups. An alumnus of IIT Delhi, Naman, was exposed to coding at a very early age and that is what inspired him to build a product that makes it easier for young learners to gain tangible programming skills.