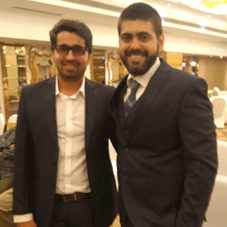 Advancements of technology have affected all the fields of life and so is the business world. The introduction of the internet and digitization has changed the way how businesses used to market their products and services a few years ago. In today's world, with the rapid evolution of the online platform, digital marketing & search engine optimization (SEO) has emerged as the buzzword in the business world. These days digital marketing, especially SEO services, is playing a critical role in the marketing strategy of any business, as the online customer prefers to access the website which is listed in the top position of any search engine. Looking at the advantages of digital marketing & SEO, industry players are now considering it as one of the most crucial strategies to achieve growth by reaching to more consumers. However, to incorporate seamlessly & effectively with the growing digital marketing trends, businesses must partner with a reliable digital marketing agency. Terbium Solutions is one such professional digital marketing solution provider that is dedicated to offering the best-in-class digital marketing solutions to its clients helping them to achieve their marketing goals.
This Mumbai based agency was created out of the passion to create profitable result oriented solutions. Since then, it is offering digital marketing & software solutions of the highest quality that enhance the bottom line for its client. Today, Terbium is reckoned as a 360-degree digital solution provider that covers all aspects of digital marketing, right from SEO, SMM to Web/App design and Branding. Besides its good works, the firm is renowned for integrating authenticity, quality work and value for money at each step. Talking to CEO Insights, Vipul Pande, COO & Director, Terbium Solutions shares in detail about the company, its offerings, and future plans.
How has been the journey of Terbium in this challenging market so far?
We started our journey as a small organization in 2013. Since then, we have come a long way from being just a team of me and Asif Banatwala (Founder) to a full-fledged premium digital agency in India. We've had our ups and downs indeed the journey was challenging also, as every client possesses a unique challenge that must be faced in its own way. But we considered these challenges as an opportunity to grow & learn that helped us to strengthen ourselves. With all these, fortunately, we've had a good track record so far. I would rather say that it was our sheer dedication which led us to achieve success in the industry.
"Our core objective is to attain client satisfaction, while increasing their brand visibility, digital presence, and RoI
How will you differentiate Terbium from other industry players?
Through the years, we have earned a reputation because of our never failing commitment towards creativity and innovation. Following these two aspects, we go extra mile to exhibit a sense of high quality and uniqueness that achieves sheer perfection. For us, our core objective is to attainclient satisfaction, while increasing their brand visibility, digital presence, and RoI. We don't work just for profit as other organizations do; rather we take pride in our values. We believe in all sorts of strategic planning that is required to bring opportunities for our clients to reach their customers and build their presence through smart and easy ways. These are the factor that makes us different from our competitors.
What are the solutions that you offer?
Terbium is a complete digital marketing company that consults and implements entire digital marketing strategy for its clients. But to be specific, we are offering social media marketing mobile application development, search engine optimization, web development, brand designing, and digital marketing solutions under our service portfolio.
First we offer the basic services which helps in bringing down the client's business to an SEO friendly state. After that we look for more opportunities to impact visibility and improve website performance. But this is not where our responsibility ends we also offer timely monitoring and site audits to our clients to
ensure that everything is running smoothly. Our RoI focused digital marketing strategies make sure that our clients don't only get leads and traffic, but also revenue and business for every buck they have invested.

What do you consider as the most important factor behind the success of your organization?
At Terbium, I always believe that it is the team that has made this firm what it is today. We have some of the best minds working with us. With the strong technical knowledge and superb problem-solving skills of my team, we have achieved some truly great things to date. We currently have a team of four dedicated professionals with a collective experience of over 20 years, who look after the lion's share of the clients, assisted by a team of developers to ensure that tasks are implemented in line with the core strategy.

Could you throw some light on the strategies that help Terbium move in the right direction?
It depends on the client and needs of the moment. SEO strategies must be adapted and aligned to the client's objectives to be most effective. In fact, we specialize in offering client tailored SEO solutions that help them surpass their competitors in the digital arena. It goes without saying that each of these solutions is thoroughly tested before being deployed.

How are you updating yourself with the latest trends in order to make your company reach its future goals? Also, tell us about your future roadmap.
Right now, we're in the process of strengthening our team. We try to stay-up-to-date with the latest updates and SEO practices so that we can continue to offer unparalleled services to our clients. One thing is for sure; we will continue to be the ones that think out of the box and develop our own style of SEO solutions, which in turn benefits our clients.

Key Management:
Vipul Pande, COO & Director
A Computer Science Engineer with 10+ years of experience in the corporate industry, Vipul leads operations for Web and Mobile app development at Terbium. He is also well known for his nature of dealing situations with absolute calmness and ease.

Location: Mumbai
Offerings: Social media marketing, mobile application development, search engine optimization, web development, brand designing, and digital marketing solutions