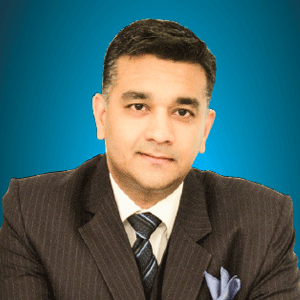 To most people, beer is freedom and happiness that is unlocked by guzzling-down a golden liquid. This could be a reason why drinking beer has never just been about the 500ML liquid contained in aesthetically wrapped glass bottles. It's more about the soul that is imbibes in the brew and the ambience in which it is presented. Imagine a fine evening, wherein you, holding a chilled craft beer in your hand, are indulging in the aesthetics of British colonial architecture – the soft white plastered walls with dark timber paneling and dark brown shutters that create a great tonal variation. The furniture is immersed in a natural color palette of browns from leather, timber, and bamboo. This is no art gallery in Manchester we are talking about, but a priceless experience in the heart of Bangalore evoked by The Whitefield Arms – a quintessential modern British pub & microbrewery that celebrates the history of Whitefield through its unique menu and Bangalore's love for beer.
Located in the heart of India's Silicon Valley – Whitefield, The microbrewery is welded to 'The Waverly Hotel & Residences', which indeed shares its premises with one of south India's largest premium shopping destination, VR Bengaluru. While residing in such a beautifully crafted modern infrastructure, it's remarkable the way The Whitefield Arms is able to bestow an impeccable vintage experience by showcasing the regalia of colonial architecture, reviving the memories of World War II, and closely binding its guests with the great history of the Kolar Gold Fields.
Indulging in History
The Whitefield that we know today was born in 1882, thanks to the then Maharaja of Mysore – Chamaraja Wodeyar who granted 3,900 acres of land towards the creation of a settlement for the Anglo-Indian community in the area. The new city was named after David White, who conceptualized the idea of this settlement. Over time, Whitefield developed into a homely Anglo-Indian village that attracted people from not just the main city, but also the British Empire, and most importantly, allured those who were a part of the historic Kolar Gold Fields.
Lend your ears to Ananya Bhaduri, a Bangalorean who echoes her sentiments: "I never knew of this place (The Whitefield Arms) till I actually went there. Nestled in VR Bengaluru, I don't know how I never took notice of this brewery. It's a very cozy and quaint place with the option of outdoor seating. With the breeze coming through, this is a great place to catch-up with friends". While she is pleased with the ambience, what impressed Suraj Behede, a Whitefield-resident, was the food and the service. He says, "A great
place to hang-out with friends; awesome music and food. I went there multiple times, and every time, it was an awesome experience. The service is good and the staff is polite. The ambience is as great as the location".

"We are one amongst the few places in Bangalore where you could find authentic Anglo-Indian cuisine"

A Meticulously Engendered Experience

The lion's share of credit goes to Ishaan Sarkar (Director – Hospitality and Food & Beverage) and his well-trained staff-team, including talented DJs. According to Ishaan, all praises for the mouth-watering cuisine goes directly to The Whitefield Arms' talented and reputed chefs who are equipped with an excellent kitchen facility that includes a satellite kitchen to ensure the quality and service efficiency. "Our team of chefs have previously worked with the world-famous Australian Chefs like Gary Mehigan and Ben Ungermann," asserts Ishaan. It's no wonder he was able to meticulously tie his dishes and drinks, which range from a fine range of signature craft beer for sophisticated palates to wines & champagne, signature spirits, international & domestic liquor, and a wide variety of signature cuisines, around a century old history. For instance, one among the microbrewery's irresistible signature spirits is 'Lavelle with Ketel One', which takes us back to the memories of Michael Lavelle, an Irish Soldier who made a fortune from the Kolar Gold Fields. Lavelle finds its ideal blend when Vodka & Gin are cold-shaken with butterscotch and honey. Adjacently, its Food Menu called the Gazette includes intriguing dishes like 'Colonial Era Chicken Devil Fry' and 'Anglo-Indian Beef Masala'. "We are one amongst the few places in Bangalore where you could find authentic Anglo-Indian cuisine," proclaims Ishaan.

Earning the Love of Customers

In fact, the aforementioned is not just the only way Ishaan ensures that his customers don't merely buy beer, he also curated a whole world of unforgettable experience. Besides the dishes and drinks that are closely tied around the precious moments from history, even the house's Gazette is curated with amazing handpicked content, promising to engender excitement and often a beautiful intrinsic smile on the customers' faces. One of the famous anecdotes inside Gazette features Winston Churchill and the British politician Bessie Braddock. It goes on like this: supposedly Braddock encountered an intoxicated Churchill and said: "Sir, you are drunk". He replied: "And you, Bessie, are ugly. But I shall be sober in the morning, and you will still be ugly".

"Honestly, all that I have known for over the past two decades is Food, Beverage & Hospitality. I endeavor to understand what makes our customers happy and provide that unique experience they are looking for," adjoins Ishaan. It's quite evident that Ishaan is constantly successful in figuring it out, as the Whitefield Arms goes beyond offering the norms like Happy Hours and One-Plus-One. The Whitefield Arms on-boarded a nanny to look after customers' children, when he and the team gauged that the parents would enjoy their experience and have their own time at the pub, if their kids were playing freely around the lawn, just the way they would at
home. On another instance, the pub introduced a Sunday brunch for pet lovers, which allowed the customers to bring-in their pets. In addition to a membership program for the regular customers, The Whitefield Arms is also home to customer engagement programs like Karaoke Nights, Comedy Nights, and DJ Nights. He adds, "We have the capabilities to simultaneously host upto four parties with 20-25 people each. No one gets disturbed. Our capabilities include a robust security infrastructure with well-trained personnel and complete surveillance".

"We have the capabilities to simultaneously host up to four parties with 20-25 people each. No one gets disturbed"

En Route the Beer Culture

Over the last couple of years, The Whitefield Arms has been subject to overwhelming word of mouth publicity, alluring even celebrities like Hrithik Roshan, Ranvir Shorey, and the Gipsy Kings to enjoy their ambience and hospitality. Aligning with the customer feedback has been one of the recipes to Ishaan's success. While he agrees that it was an excellent journey with a learning curve, he is also thorough with the way this success has to be taken forward. With an aim to boost the customer experience, more investment in the IT infrastructure is one of the predominant actions on the cards. To preserve the freshness-factor, The Whitefield Arms will also be upgrading its Gazette with rich content.

The beer culture however is gaining momentum across the country, especially in Bangalore, as the city that perhaps has the most number of pubs in the country. Just like the way coffee culture developed in the country over the past decade, making inroads for most foreign coffee brands, it's very likely that the next decade is meant for beer.

Key Management:
Ishaan Sarkar, Director – Hospitality and Food & Beverage

Ishaan is an accomplished global management professional with over 20 years of cumulative international experience. He has been proficient in developing policies and offering recommendations for strategic business development in hospitality, leisure, tourism and events industry. As the Director of Food and Beverage, he is responsible for running and growing the portfolio of restaurants, hotels, private members' clubs and a branded curated food court brand – Foodbox at Virtuous Retail South Asia.

The Whitefield Arms Pub in Spotlight:

• Celebrates the history of Whitefield through its unique menu and Bangalore's love for beer

• Resides inside 'The Waverly Hotel & Residences', which shares its premises with one of South India's largest premium shopping destination, VR Bengaluru

• Boasting of its colonial architecture, The Whitefield Arms revives the memories of World War II, and closely binds its guests with the great history of Kolar Gold Fields.

Quick Facts:
•Year of Establishment: 2016
•Location: VR Bengaluru, Whitefield (Bangalore)
•Offering: Microbrewery & Dining