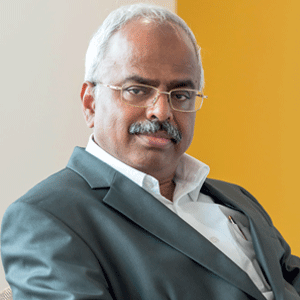 According to global research reports, the diagnostic services market is anticipated to continue the growth pace at 27 percent in the next five years. With the ever-increasing health consciousness, growing healthcare facilities, medical diagnostics and pathological laboratories, diagnosis of myriad of chronic ailments and diseases has become elementary and reached the benchmark of accurate identification followed by accurate treatment. Although comfort-oriented medical diagnosis sounds a new concept to many, it has riped roots that dates back to 1990s. Strategically flourishing these technically advanced roots PAN India since 1996, Navi-Mumbai-based Thyrocare Technologies Ltd.(NSE: THYROCARE.NS; BSE: THYROCARE.BO) has emerged as a leader in Indian diagnostic segment with maximum number of tests conducted in a year.
Under the aegis of Dr. A.Velumani(CEO & CMD), Thyrocare has webbed one of the largest servicing network operational in eight locations and a strong logistics system that focuses entirely on wellness & chronic disorder management and biochemistry tests, hence carving a focused, automated, transportable and scalable test menu. Instilling robust IT integration capabilities, Dr. Velumani is instrumental in scaling up Thyrocare's extensive network by unifying his vast business acumen with strong R&D approach.
Today, Thyrocare is listed in National Stock Exchange due to its stellar performance and market presence. The following excerpt of Dr. Velumani's exclusive conversation with CEO Insights explicates how Thyrocare perfects customer's requisites through comprehensive servicing and diagnoses every ailment with precision and perfection.
What are Thyrocare's key characteristics that make it an industry pioneer and trusted brand amongst customers?
After 15 years of extensive thyroid biochemistry research, the idea of having an organization focused on biochemistry laboratory propelled the inception of Thyrocare. Since accurate diagnosis is the first step to right treatment, the focus has always been on developing an integrated laboratory that monitors patient's minor to major medical requirements. Hence Thyrocare provides unparalleled services to both B2C and B2B spectrum. For the former, home based servicing model is contrived to deliver standardized, quality diagnostic services at affordable price scale; not only is the network spread all across the national vicinity but also supervised by extremely responsive customer care team for customer's comfort and convenience.

" We don't work as competition but in association with the laboratories and serve as the back-end kitchen for all laboratories' diagnostic needs"

On the flip side, B2B segment is offered quality diagnostic services with cost optimization advantage. We don't work as competition but in association with the laboratories and serve as the back-end kitchen for all laboratories' diagnostic needs, hence enabling lab centres to focus on what they are good at. Simultaneously, this helps laboratories to build their own brands and flourish across the industry by delivering results at utmost accuracy.

How are you providing right technological solution to desired customers along with mitigating customer challenges simultaneously?
In today's fast-paced world, every individual prefer having services just a click away. Etching the similar technological requirement in our operational framework, we have developed a unique mobile app for loyalty customers, B2B clients, and promoters & direct sales associates. The app offers great discounts from time to time, ease of work order entry & report downloading convenience, and one touch lead generation to every segment respectively. For patients apprehensive of expensive tests and travel difficulties, we stall tall in alleviating these quandaries by offering home servicing comfort, reminder for chronic care monitoring and affordable diagnostic test menu. As we respond and inculcate customer feedback quickly, customers are happy with our service and cost that further strengthens their trust with the brand.
Making right use of advanced superior technology, Thyrocare delivers work in volumes by deploying latest scientific techniques including chemiluminescence, photometry, flowcytometry, immunoblot, immunofluorescence, PCR, genotyping, ELISA, LCMS, ICPMS, karyotyping and NIPT, to name a few. We also leverage pre-analytical, analytical and post analytical automation (RSD Pro, Atras & Aptio) to derive and deliver quality-centric results to customers.

How does Thyrocare ensures competence in precision, quality and turnaround time? What are your strategies to sustain similar growth in future prospects?
Over the years, Thyrocare has built a reputed cognomen known for its customer-oriented approach, organized operations and compliant cold chain practices. Along with being a fully automated diagnostic company, it deploys the world's longest track automation system for pre analytical, analytical and post analytical automation. Every airport is managed by a medical care hub to connect end users with the lab in the least timeframe. What further adds the coat of excellence is our industry benchmarking quality practices, compliance to multiple accreditations such as NABL, CAP, ISO, NGSP, EQAS & IQAS and external quality control monitoring that ensures highest reproducibility, precision and reliability.

Graphing profitable growth at a CAGR of 22 percent, our primary focus is to sustain this growth on same scale, which with size will continue to be an incremental challenge. However, we are all ready to raise the bar of excellence higher by innovating Thyrocare's services and technologies in the coming future.

Key Management:
Dr. A.Velumani, CEO & CMD
With over 35 years of experience in diagnostics research and business, Dr. Velumani explores latest technologies and mechanisms for upgrading Thyrocare's servicing spectrum and carves unique business models for its thriving success.

Headquarters:Navi Mumbai
Offerings: Comprehensive medical diagnosis test menu for all ailments & mobile app for one-click customer support and servicing