PregBuddy Technologies: Bridging the Gap between All Stakeholders Entailing Expectant Mothers via AI-Powered Care Continuum Platform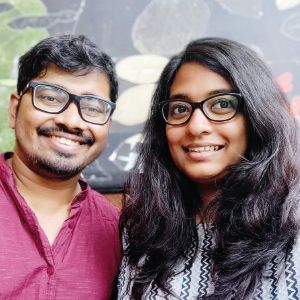 Presently, the prime focus of many healthcare companies is vested towards quick and high patient acquisition through doctor discovery, paid follow-ups, on-demand second opinions, service listing and many other tactics. Clearly these companies are witnessing huge dearth of a platform that entails doctors and hospital management with emphasis on care management for patients. Poised in contrast to the aforementioned healthcare companies, PregBuddy Technologies Pvt. Ltd. is wielding the potency through its AI-powered solution – 'Connected Care' to perfectly bridge the gap between hospital management, healthcare providers and patients so that they all can efficiently engage with each other while patients can obtain proactive care delivery. On the other hand, PregBuddy also excels as the first movers to be focused on care continuum for enhanced care delivery and patient retention in the segment of maternal healthcare through its patient app – 'PregBuddy'. In fact, Connected Care platform was ideated because most of the expectant mothers were seeking for medical reassurance, i.e. first opinion on receiving their reports as their next appointment is due for few days and also faced a huge inaccessibility and inefficiency in means of access from hospitals & doctors.
PregBuddy Technologies was incorporated by the two IIT Kharagpur graduates – Subhadeep Mondal(Co-Founder & CEO) and Sivareena Sarika (Co-Founder & COO) and is backed by many other healthcare & business experts including Rajan Anandan (MD Google India & VP South-East Asia), and Jayant Kadambi (Ex-Chairman of YuMe, LP for US & India Venture Funds). Besides awards –'India's Tech30 Startups of 2018' at TechSparks from Your Story, 'Startup SuperHero 2018' from actor Akshay Kumar and many more, the firm was honoured with multiple recognitions of being selected in
'Google Launchpad Program 2017', as 1st cohort of 'Google Solve for India 2018' and others.

Look into the excerpts here under of an exclusive conversation of Subhadeep and Sivareena with CEO Insights to get illuminated more about their products PregBuddy and Connected Care.

"We constantly adapt to our user feedbacks, communicate with them to absorb their needs and meet technology & business experts regularly to stay at the zenith of our game"

Kindly delineate your major offerings in the healthcare industry.
PregBuddy, our patient app allows expectant mothers to track their health changes, stay connected with their own hospital & care team and receive emotional reassurance by connecting with others sharing a similar journey based on location, language, trimester and condition, and globally we're the only product that allows it to be done directly from just an Apple watch. To illustrate, an expectant mother reached out to PregBuddy from her delivery bed during her 30-hour long labour a few months back wherein she received constant peer emotional support throughout her labour. The lady delivered a healthy baby and was truly grateful to PregBuddy's community for the continued support and reassurance.

Adopting the latest technologies involved in the healthcare industry, we wanted to be the enabling platform between providers and their patients, integrate into their workflows and become a platform to plug in any healthcare service. Hence, we unveiled Connected Care in April 2018, the AI-enabled care continuum platform for doctors & hospitals that provides seamless automation, integrated workflows and measurable outcomes for patient retention. In addition, this model also assists healthcare providers to build meaningful relations with patients along with proactive intervention, increasing patients' lifetime value and hospital revenue. For instance, few weeks back, one of our doctors expressed her gratitude for Connected Care product which saved her from the trouble of not sharing her number and receiving calls asking trivial questions at random hours. With three early clients during the inception of this product, we now have two multi-branched clients in the pipeline and will be going PAN India in a couple of months.

Besides leveraging the latest technologies, how do you ensure to provide safety across all your platforms?
Associating closely with teams from Google, Apple and Amazon, we built both our products leveraging the advanced technologies for chat, security and user authentication and optimized them to low network conditions. Besides offering secure messaging with end-to-end encryption of data & server calls, we store all our data in HIPPA compliant & ISO 27001 compliant systems. Moreover, we continuously take measures to ensure restricted access control of patient data by care providers in a hospital and also secure our expectant mother forums by delivering them the power to report & block, place language alerts and give feedback on one tap.

How does your in-house team deal with clients?What are your plans for the future?
Our team of five passionate youngsters spend at least one day a week at our client hospital to understand how they are using our products, how to make those products more intuitive for them and also how to solve the challenges in the care delivery process deploying technology. Also, we constantly adapt to our user feedbacks, communicate with them to absorb their needs and meet technology & business experts regularly to stay at the zenith of our game.

Envisioning a great potential of our products in the Indian & global markets, we are working towards expanding our offerings to other verticals as it has been a constant request from all our clients and launching more AI-enabled Connected Care platforms. By not confining ourselves to care continuum & patient retention, we are assisting our stakeholders – management, care providers & care assistants in care coordination, smarter patient outreach, faster care decisions and care programs with our smart platforms.

Key Management:
Subhadeep Mondal, Co-Founder& CEO
Subhadeep was involved in building variousproducts at Gaana.com, SignEasy and Stayzilla and co-founded Flixstreet.in, before establishing PregBuddy Technologies.

Sivareena Sarika,Co-Founder&COO
Sivareena co-founded PR cell of IIT Kharagpur and supervised the supply chain at Furlenco, PepsiCo and CocaCola, before establishing PregBuddy Technologies.

Office: Bengaluru
Offerings:
●PregBuddy(for expectant mothers)
●Connected Care (for doctors & hospitals)