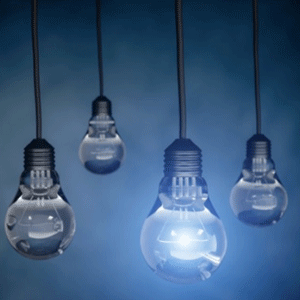 The power sector in India is undergoing a substantialchange, which has significantly refined the industry outlook, especially the manufacturing sector. Intrinsically, the demand for electricity is also flaring up in magnitude with the pick-up in the economy and favorable government policies. It's a clear call for more projects in the public & private sectors with state-of-the-art installations, and most importantly, by considering the subcontinent's discreet scenario (including climate). No wonder the industrialists are yet again counting on global leaders from India like Tricolite Electrical Industries Limited (Group Revenue: Rs.1.6 Billion), which is known for its quality, reliability, and turnkey approach to pilot this novel reform.
Located at IMT Manesar and Sahibabad, Tricolite (Established in 1959) is a synonym of legacy across Design, Manufacturing, Supply, Testing & Commissioning of Custom-Built Medium & Low Voltage Electrical Switchboards & Turnkey Solutions for 33KV/11KV/415V. Given the company's massive contributions to the country's public & private sectors, it's a sure bet that its wide range of futuristic solutions & products, which always boast of its intact quality & reliability, and cutting-edge technology, are going to be an integral part of the onprogress new era in the power sector. Meera Chauhan, the Director & CEO of Tricolite, however is well equipped to take on the competition up front. CEO Insights indulges in a conversation with her.
Over the decades, Tricolite has been home to an intact, prestigious clientele. What makes them loyal to your company?
The organizations we refer to are the ones that look for extreme product quality & stabilized performance. We offer this to them. Our product is maintenance free. We had products deployed as old as 20 years ago that are running absolutely fine without any
problems. So, our product speaks for itself. That's why we have the highest share across public & private infrastructure projects, including Metro & Airport, Hospitals like Fortis, and Hotels like ITC.

Despite all the challenges, we preserve and improve the product quality, and thus make it future-ready. We also ensure travelling abreast of the growing trends like smart and communicable products.

What's the secret behind preserving the quality levels intact over several decades?
There is no shortcut, starting right from raw material collection. We confine our purchase radar to OEMs like ABB, Schneider Electric, & Emerson, avoid middlemen, and also ensure that we never compromise on the requirements of products at any cost. There is also SOP involved to ascertain that the design is optimum and performed in high precision software.

Our QAP(quality assurance plan) is rigorous. Be it incoming of the raw material, processing of final inspection, we have different digital gateways to assure quality without any manual intervention. For instance, there are more than 200 points that we check during the process of manufacturing a switch board. Above all, we have a bunch of decades experienced veterans who run the show. They leave no stone unturned.

Considering the subcontinent's need of the hour, the quality and reliability are going to be the drivers of business. Are your facilities equipped enough to take on the opportunities up front?
Our state-of-the-art manufacturing facility encrusts over two lakh square feet area, divided into three units. The fabrication units boast of best of breed Japanese, Swizz & German equipment, and automation systems that ensure least wastage and human interventions. We highly adhere to Total Quality Management(TQM) principles and critically enforce 5S system. Our manufacturing team members, who are the oldest in the industry and have become masters of the craft, take the lion's share of credit. They have been with us for almost 30 years now. What comes along with their wisdom is a proactive mindset. They are well acquainted with the challenges of customers in advance.

This business opportunity however comes with greater responsibility towards the environment and commitment towards the society. How do you take care of these aspects?
We are now certified for all the latest versions of ISO 9000 for processes and systems, ISO 14000 for environmental adherence and ISO 18000 for Occupational Health and safety, not to mention the 100 percent compliance with all the PCP norms. In terms of other environment friendly initiatives, we have now decided to go paperless.

We also do a lot of CSR initiatives. On a PPP model, this year we have helped government in building schools. We refurbished a 50-year old building, wherein 1500 students study. Education is a prime focus area for us and we promote a lot of educational activities. We also focus on Swachh Bharat initiatives.

Manufacturing is often not a dream destination for modern work culture. How do you differentiate your company?
A 400+ people strong team, we have an extremely cohesive and family oriented work culture with a lot of emphasis on teamwork and values. Having minimum hierarchy and being flat & transparent, our organization is all about its five core values: Commitment, Teamwork, Initiative, Customer Centric, and Continuous Improvement. As long as they understand the objective and possess the values of integrity, our employees are free to make their own path and decisions. Our leaders, who walk the talk will be there to guide & stand by them.

What is the future road map set for your company?
We want Tricolite to be the first choice of our customers. Period. Having a super active R&D in place, we want to make our contributions towards nation building by realizing the demanding infrastructure projects. Thus, we are going to focus on the domestic arena.

Key Management:
Meera Chauhan, Director & CEO
Joined Tricolite as a Management Trainee in 2003, Meera learnt the ropes of business through hands on execution. In 2016, she was appointed as the Director & CEO of Tricolite. She leads financial and commercial operations, with a close view on Statutory Compliances, Order Cycle Management, Working Capital Management, and ERP Functions.

Offices:Sahibabad(headquarter)& Manesar (two plants)

Offering:Design, Manufacturing, Supply, Testing & Commissioning of Custom Built Medium & Low Voltage Electrical Switchboards & Turnkey Solutions for 33KV/11KV/415V