Anticipated to grow at a CAGR of 27 percent by 2022, the India air coolers segment is currently witnessing a huge demand from people due to the rising temperature levels, low cost when compared to air conditioners and many other reasons. Addressing this fast-growing demand since 2015 is Elpar Industries as one of the largest Original Equipment Manufacturers (OEMs) in India with a vast presence of almost 30 years in the industry. The firm is pre-eminent for manufacturing top-notch air coolers for Orient, Bajaj Appliances, Khaitan, Singer, Maharaja Whiteline and many other brands that hold extensive market presence.

The Managing Partner of Elpar Industries, Divyanshu Setia has been supervising the firm's business since 2015, prior to which he was pursuing B-tech from MDU and has done Executive programme from IIM Calcutta. Divyanshu has exclusively shared a wide range of aspects about the firm right from its USP to future plans, with CEO Insights. Here are the snippets!

Brief us about the idiosyncrasies of Elpar Industries.

Our biggest strength is our in-house capability to manufacture plastic components for air coolers. Equipped with right from the injection moulding machine, toolroom facility to assembly, we execute almost 90 percent of the operations in-house. Besides, we outclass as an original development manufacturer that undertakes starting from conceptualization, design, development till commercialization of each finished product. All through the process, product styling and quality is what we strongly accentuate on, in contrast to our competitors in the market.

We embraced in-house manufacturing at Elpar Industries when we were posed with multiple quality and supply issues due to outsourced manufacturing. Hence we started our OEM business by furnishing our plants with injection moulding machinery during the first year, post which we added a toolroom and many other essential equipment. This way, what we once outsourced has emerged into our in-house capability today!

Could you shed some light on your portfolio of electrical appliances?

We deal with a spectrum of air coolers. Since they are seasonal products, we have only six months of time to meet the demands of our customers and deliver them on-time. Hence we procure the raw materials at the right time and stock them, so that we do not have to hurry once the customer places the order.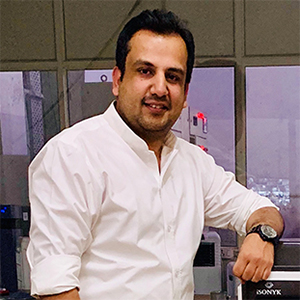 Our biggest strength is our in-house capability to manufacture plastic components for air coolers
Thus, the processing time for the product manufacturing drastically reduces and enables us to supply the products to customer as per the scheduled date & time. Moreover, we stay in close interaction with the market players such as Orient, Bajaj, Maharaja and others, receive constant updates from them on the industry and accordingly modify their products. While the industry's standard warranty for air coolers is one year, we offer a warranty of two years for our products along with a durability of up to five years.
What is unique about your best-selling Tower Model of air coolers?
It is a personal, slim & child-safe air cooler that occupies very little space and is easy to handle & maintain. Encompassing the stylish design & best in class raw materials, this Tower Model is our patent product and is solely attributed to Elpar Industries. Every single operation involved in the manufacturing of this model is performed in-house, in accordance with the latest technologies and trends. The other distinctive features about our Tower Model are its 55 liter tank capacity, three-speed control, heavy duty & high RPM motor, powerful air blower, honeycomb pad, dedicated ice chamber, castor wheels, and many more. Surprisingly, this feature-packed air cooler is priced only between Rs.8990 - 12,990!
iSONYK is the flagship brand of Elpar Industries with the tag line - 'Quality is Priority'. Tell us more about this brand.

Under iSONYK, we manufacture a spectrum of coolers catering to diverse requirements. Low wattage consumption, low maintenance, fresh, filtered & cool air, rust-proof body, and many other features place iSONYK an edge above its competitors. This year, we have launched two new models (in-house design) with the highest air delivery along with power & cost savings. Post accumulating feedbacks from different companies & customers and complete R&D for six months, we came-up with these two products. In the coming years, iSONYK will remain as our flagship brand under which we are planning to unveil novel, innovative products that will certainly boost-up our turnover.

How does your firm undertake innovations?

For us, innovation is all about bringing-out a new look, design and performance to the existing products in the market by eliminating their negative feedbacks. We aim to achieve all of this in-house! Innovation is our only solution to address and resolve our biggest challenge – huge competition in the market with regards to new production plants & technologies. Thus every year, we ought to augment our expertise with new product lines or new product innovations which can keep us ahead of the burgeoning competition.

Explain about the growth graph of Elpar Industries along with its future plans.

In just three years, we have seen a tremendous growth in our turnover from Rs.1 crore to Rs. 10 crore. For the future, we have charted out plans to add new plastic products with the potential to fetch good profits. Besides, we will be foraying into the automobile industry this year and also the electronics industry (washing machines in particular) during the next year. By and large, we envision acquiring Rs.100 crore turnover very soon!

Key Management:

Divyanshu Setia, Managing Partner
With profound proficiency in management, Divyanshu diligently oversees the entire operations of Elpar Industries including customer interaction and commercials aspects of products.

Office: Sonipat

Offerings: Plastic Air Cooler, Desert Air Cooler, Portable Air Cooler, Portable Industrial Air Cooler, Industrial Air Cooler, Longer Life Portable Air Cooler & many others