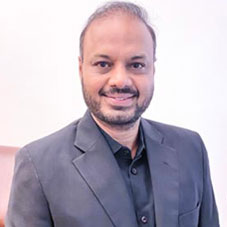 During the last few years, the global rubber supply was thought to be very unpredictable. In comparison, India's rubber output has remained consistent at 6 percent per year. India's rubber industry is expanding and deepening its roots. India is the world's third largest user of natural rubber and the world's largest manufacturer. The rubber industry's expansion in India has a huge impact on the global economy. These factors, along with rapid growth in car production and numerous large and medium-sized businesses have made India one of the world's fastest growing economies.
The industrial rubber product market is being driven by rising demand from the automotive industry and an increase in the usage of rubber products in end use industries. In the forecast era, autonomous and battery vehicles are expected to contribute significantly to the growth of the automotive industry. The key constraint for the industrial rubber products market in the forecast period is volatility in raw material supply and fluctuating rubber prices. The growing use of rubber products in the construction and infrastructure industries as well as innovation in synthetic rubber products are the main opportunities in the industrial rubber products market.
CEO Insights interviewed Umakanth Masarapu, founder and CMD wherein he enlightened us about his professional experience and the process he carried out while establishing Jayakanth Rubber Products Private Limited.
What were the initial challenges that taught you the basic lessons of
managing diversified functions of the organizations and how did you overcome those challenges?
Had an idea but did not know how to put it into action, so I went to many industries across India to learn about operations and management and, that provided a lot of insight into how to run a company and what the most common mistakes are. Getting beyond the gates of battery companies was also a challenge most of the companies imported the components, and one of the challenges was matching the price while retaining quality. I received my first break when Sri. Ramachandra Naidu Galla, the founder chairman of the Amara Raja Group, gave an opportunity, and I have not looked back since.
The rubber industry is continually evolving, and Jayakanth has ambitious plans for the coming year
How important has your business experience been in shaping your leadership path as a CMD?
In surviving the volatile market conditions, your product speaks for itself. Having right product, at the right time and location. There is no substitute for quality, and it should never be compromised.
How does your vast industry experience help you to chalk out efficient business modules at Jayakanth Rubber?
Experience aids in the prevention of problems or organizational roadblocks. The majority of the obstacles can be contained, and one can forecast the outcome and then work backwards from there.
What are the strategies/methods you put forward to align your organization with your vision and mission and how do you generate great value to your organization?
Success is often a team effort involving all stakeholders. Effectively communicating the requirements with your staff and vendors is critical so they can recommend and improve your requirements. One of my tactics was to stabilize growth and not concentrate on the turnover or
balance sheet, but rather on the product and its scope and whether or not our product is all that is needed.

In your professional journey so far, which are the milestones that bestowed you with utmost satisfaction both as an individual and as a CMD?
The achievements made in the automobile industry and the development of a brand. When I think back to where we began, I feel a sense of pride and accomplishment.

What was a difficult decision you had to make as a CMD and how did you come to that decision?
It was a tough transition and a major risk when we moved the whole unit from Andhra Pradesh to Bangalore. However, it is said that the greater the risk, the greater the reward, the danger was well worth it.

Please mention the awards and recognition you have received in your journey to date.
Industry outlook recently named our company as one of the `Top 10 Rubber Manufacturers'.

How has been the company's growth and what is the future roadmap set ahead?
Since the rate of growth had been steady, it was necessary to find a way to stabilize it. The rubber industry is continually evolving, and Jayakanth has ambitious plans for the coming years, thanks to technological advancements.

Umakanth Masarapu, Founder & MD, Jayakanth Rubber
Umakanth Masarapu, has a master's degree. He worked with a variety of industries, including food, electricity, and the medical field. The entrepreneur in him always wanted to create a product and make a difference. While working with different industries, understood his interest in polymer science, completed a program in polymer science specializing in Rubber technology and later worked in formulating vital precision components in the battery and automotive industry.

Location:Bangalore