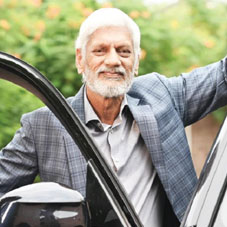 While the medical manufacturing industry undergoes the transformative changes of the Digital Environment, those who have the best leadership abilities have made significant progress in modernizing the industry to make it more cloud based, Deep Learning, and interconnected. CEO Insights has interviewed Satyendra Johari (Chairman and Founder) of Johari Digital Healthcare, he enlightened us about his professional expedition and about his entrepreneurial strategies that gained success for his company.
The Chairman of a company undertakes various roles such as a leader, visionary, decision maker, manager, board developer, and others. What different roles have you been undertaking at Johari Digital?
My duties are never restricted, I maintain my creativity while still keeping track of all product and service related processes. As a leader, I encourage our workplace culture to be grounded in reality. As a visionary, I want to make manufacturing even more advanced, and medical devices should be as simple to use as a smart phone. In addition, ensuring that medical processing is safe and cost effective while adhering to regulations remains a top priority.
As a Chairman, how crucial has your industry experience been in shaping your leadership journeys?
Over the last few decades, the medical industry has grown at an exponential rate. Many emerging technologies are being used in different healthcare applications around the world. Bringing high end technology to India faced a few hurdles at first. With our own manufacturing facility and global connections, we were able to build new technology inhouse to meet current demands and stay competitive in the manufacturing industry. With more than 20 years of manufacturing experience, we now
have the skills and capital to introduce any new technology in response to global demand.

How does your vast industry experience help you to chalk out efficient business modules at Johari Digital?
My six years of hands-on experience in the medical device industry in the United States aided me in developing effective business modules. Since the market is competitive and patterns shift, it is essential to stay up to date in order to maintain long term growth. Every department, including R&D, manufacturing, supply chain management, and sales & marketing, must be in sync with our vision and mission. With the addition of new dimensions to our facility over time, we become more important in the modern medical device manufacturing environment.

At Johari Digital what are the strategies/methods you put forward to align your organization with your vision and mission? What are your future ideations to tap into the unexplored areas?
I have always prioritized obtaining Global Quality Certifications for Johari Digital, and I'm constantly upgrading manufacturing and R& D with niche technologies in order to achieve high recognition for our premium services. We use RoHS compliant raw materials and renewable energy sources to manufacture our products, which have no carbon footprint. Have established a team to conduct regular market research to reach potential opportunities, moreover, I believe in taking an extra mile to innovate and succeed in order to that I keep adding young and new talented professionals to the organization. Adding to this our marketing and distribution strategies involve establishing service, distribution, and channel partners on the PAN India level.

In your professional journey so far, which are the milestones that bestowed your ut-most satisfaction both as an individual and as a Chairman?
The major milestones of my professional are in the year 1989 I received the US- FDA 510k Certification for electrotherapy and CES devices in 2009. Later on, I developed the Torc plus which was the world's first 8 channel interferential stimulator to receive US FDA 510k clearance in 1989. Further, I established a Research and Development center in Serbia and India and signed MoU with IIT Jodhpur to set up the 'Center of
Excellence'. I have exclusively captured the industry's big giant's projects including MP Bio, Siemens and Cutera, Infosys, Fortis, Portea, Aditya Birla Memorial hospital and many more.

How has been the company's growth and what is the future roadmap set ahead?
We have been offering our globally renowned manufacturing facility to medical device manufacturing MNCs who wish to bring manufacturing to India in order to reach emerging markets since our inception. We have also expanded our OEM and contract manufacturing capabilities, as well as our Wellness product distribution channels, in the US and Europe. To create the brand in the health-care B2C industry, we built a variety of marketing, promotional, and public relations activities(for Pain and stress relief).

To extend our exports into new markets such as Europe, Japan, Australia, Brazil and Canada, Johari Digital has obtained certifications such as CEand MD SAP. In addition, we plan to invest funds in R&D for hightech equipment and software in the coming years, as well as expanding our manufacturing plant, implementing business automation, and improving our current mechanical facility. Johari Digital is growing at a rapid rate year after year, introducing new innovations that take into account the current medical device market developments as well as next generation technologies (Such as the Internet of Things). Eventually, I see a lot of potential for our already proven products in the defense and other Government agencies.

Satyendra Johari, Chairman & Founder, Johari Digital
SatyendraJohari has completed degree in B. Tech (Electrical) from BITS Pilani, Rajasthan during year 1970 and then went to the US to pursue higher education in M.S. After completion of his M.S, Satyendra worked in the Medical Device industry for 6 years. Later with the clear focus of starting the Medical Device manufacturing in India, Satyendra decided to return back to India and encourage the local community to return back the services to the society. The goal was to build an enterprise at a time when there was no such product line offered by the Indian medical industry.

Location:Rajasthan