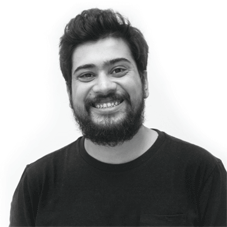 Creativity is one of the most essential characteristics of a modern corporate leader, and innovation is the renunciation of traditional frameworks, which is a highly desirable characteristic for those in leadership roles in a business setting. Transformational leaders have the potential to see things in different ways and address is-sues that others do not. CEO Insights Interviewed Vanshaj Kapur, the Founder and Creative Director at The Bold Creative, wherein he enlightened us about his professional journey and the challenges he overcame while establishing his own enterprise.
Tell us about the inception story of The Bold Creative. What motivated you towards the establishment of the firm?
I began working in the industry while still in college, as a production assistant for a few music festivals, as an assistant director on a Bollywood film, and as soon as I finished my degree, I was offered a role as Chief Creative by a startup. After working for a year in that business, I realized I had a strong grasp on branding and advertisement, so I moved to Bangalore and teamed up with another Co-Founder to establish The Bold Creative in 2014. We were not well prepared at first, and both of us operated on a single laptop; but, as the brand became more well-known, we began to follow an agency model and established a few organizational frameworks.
However, I always felt that certain aspects of our services were lacking and that we were unable to give equal attention to all of our clients.
In result to this, we expanded our team, and also, both of the founders still closely oversee all of our clients. Furthermore, in recent years, we have pursued a strategy at our company that we will only handle 10 to 15 projects at a time so that we can devote our full attention to those projects and offer the best services to our clients.
Give us a brief detail about your professional back-ground and how has it helped you in your present role?
Before launching The Bold Creative, I have worked as a live stream producer at DUX Media wherein I have organized shows for companies like Google, Facebook and Obamacare, and also have done shows for renowned personalities like Katy Perry, BarkhaDutt and many more. For almost a decade I worked as a broadcast professional and later joined a startup called Wishberry as a Creative Professional and helped the company in branding their products.
As a young entrepreneur in the early days, I struggled in order to find out the right business model for the company
What were the initial challenges that taught you the basic lessons of managing diversified functions of organizations? Also, how did you manage to achieve the success that you had in the later phase?
The initial challenge was establishing credibility because we were young when The Bold Creative was established and encountered certain difficulties setting up our company's operations. In such circumstances, the factors that helped us were my previous working experience and the contacts that I had built during those days and using those networks, I was able to reach out to several other startups and generate business only a few months after inception, and all has been going well for the past few years. But as a young entrepreneur in the early days, I struggled in order to find out the right business model
for the company, and our company was running because of the momentum we had.

Though we were growing there was no clear direction to move ahead until our processes broke and we were unable to meet the demand which resulted in the loss of clients. Eventually, I realized the factors that why did the clients choose our services and worked with us, I comprehended the fact that it is not about delivering creativity on time instead what matters is how much importance or attention we provide to our clients. Post that phase we made it a rule that both the Co-Founders personally attend all the clients and work on their requirements.

What are the differential factors that set your services a class apart from your competitors'? Please explain your USP.
When a company approaches us to promote their products and services we ensure that we provide them with a character that helps their customers to easily connect with the brand. We take the clients through an entire strategic process, we help them to understand their existing consumers, the market value of their brand, nuances of the customers, and how can we use these elements to develop strategies and communicate with their customers. Then, using the methods we have developed, The Bold Creative develops a visual overview of their products and services that will help our clients attract more customers. Another distinctive characteristic of our company is that both partners collaborate directly with clients and are actively involved in the project at all times.

Vanshaj Kapur, Founder & Creative Director, The Bold Creative
Vanshaj has completed his degree in Communication Design from Symbiosis Institute of Design and before launching The Bold Creative, he has worked at DUX Media as a Broadcast Professional and as a Chief Creative at Wishberry. Apart from being the Creative Director, he also works and consults on UI/UX design for apps to meet business objectives.
Location: Bengaluru