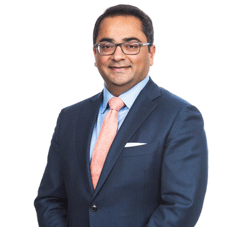 It's no secret that our country needs a more robust primary healthcare system that families can use as their first point of contact for any health requirement. This could engender a butterfly effect on improving life expectancy. The approach of European Union (EU) is an ideal example. As per the OECD & European Commission report on the state of health in the EU, constant improvement in access to primary care improved life expectancy by over six years. The UK, where primary care is well established and general practitioners act as a guide and gatekeeper, has the lowest medical costs in the OECD, with some of the best clinical outcomes. Addressing this dire need for robust primary care infrastructure in India is vHealth by Aetna, a highly integrated primary healthcare services platform. Aetna is one of the leading diversified healthcare benefits companies in the US.
In India, vHealth by Aetna offers a broad suite of health services and solutions that are focused on everything from preventive & primary care to behavioral health and wellness counselling. With the focus on clinical excellence, digital technology, and a wide network of healthcare partners, vHealth by Aetna provides telephone/video consultations and coordinates the delivery of quality care to people's homes (including blood tests, medicines, home health care and much more). Its ecosystem includes a sizable team of in-house physicians, dieticians and psychologists in addition to a robust physical provider network of hospitals, diagnostics, pathology, dental centers, and pharmacies across 38 cities. CEO Insights engages in an exclusive interview with Dr. Sneh Khemka, Vice President, Population Health, Aetna International.
How does virtual consultation work?
Teleconsultation is a specialized science, it requires well qualified and experienced doctors who are extensively trained. The telemedicine training and the evidence based medicine helps our
doctors diagnose the medical problem by understanding the patient's background, social, medical & family history, presenting symptoms, their voice and breathing rate.
Our doctors spend quality time with patients, listening to their concerns and use established clinical protocols to diagnose and treat patients. The doctors also do a proactive follow-up with patients to ensure the optimum treatment benefit.
vHealth's robust primary care ecosystem helps people manage health from the comfort of their home, thereby minimizing the risk of attracting any infection
A vHealth doctor's consultation is available via phone or video. An appointment can be booked by calling the customer service or via a mobile app, which is available on both Android & iOS platforms. The service is available from 8AM to 8PM except for on national holidays.
How has been the impact of your services?
Over 80 percent of the people consulting with vHealth say that they could successfully avoid physical consultation. Patients have been delighted with the undivided attention that they get from our doctors during the consultation and proactive follow-ups. Many patients have also quoted that we have been successful in identifying the root cause of their long-standing medical problems. Apart from managing acute and chronic patients, we have also helped to diagnose cases like hemochromatosis (iron overload), gastric cancer, triple vessel disease, nephrology, and more. This has been a direct outcome of strict adherence to detailed medical protocols and our end-to-end ecosystem of diagnosis and specialist referrals. With more than three million members across the country, we are now offering health checkups, pharmacy benefits, dental treatment in more than 500 cities and free specialist consultation at top partner hospitals in over 40 cities in the country.
What are the kinds of medical concerns that vHealth is trying to solve?
From getting treatment for acute health problems like fever, cough, cold, diarrhea, and gastric problems to managing chronic health conditions like high BP, diabetes, thyroid, lipid disorders, PCOD,
obesity and others, our members are using vHealth as the first point of contact for any medical problem. Members also leverage the service for getting the second opinion or to explore an alternate treatment option for their ongoing medical problem.

We recently launched our mental health services to support people in managing stress, anxiety, and depression, amongst others. While users are leveraging the platform for COVID-19 symptoms assessment, the mental health service has turned-out to be a great support at this time.

Telemedicine could play a huge role during times like this when people cannot venture-out. How do you plan to contribute further?
Telemedicine can play a huge role in India's fight against COVID-19. vHealth's robust primary care ecosystem helps people manage health from the comfort of their home, thereby minimizing the risk of attracting any infection. Apart from reducing the need for physical consults by over 80 percent, our members can avail a host of services that include diagnostics, medicines, doctor visits and minor treatment delivered at their doorstep.

Being a leading primary healthcare provider, we offered free vHealth access to the general public during the national lockdown that benefited over 15,000 people. This was an initiative to step-up during the trying times to support the community.

Dr. Sneh Khemka, Vice President, Population Health, Aetna International
Dr. Sneh is VP of Population Health & vHealth at Aetna International (a CVS company). In this capacity, he has been starting and building successful companies engaged in digital health, health services and data analytics. Today, spearheaded by him, Population Health helps governments and health systems to use data, analytics and care management to provide better value healthcare to people, and Aetna has successfully deployed it in India, China, South Korea, the Middle East and further afield.

Having trained as a surgeon, he went-on to successfully establish and sell his own business. He is currently a specialist advisor to the healthcare division of the World Economic Forum (WEF). In his spare time, he has worked as a radio doctor, an expedition doctor and is on the board of a major UK charity.

Office: Delhi
Offerings: A highly integrated primary health care services platform