With the Indian shipping fleet growing to become the 14th largest fleet in the world, it only means more responsibility on the shoulders of fleet managers who constantly need to guard their fleet and its efficiency. Recognizing a void in this very system with lack of sustainability, inefficient monitoring of fleet health and Business Intelligence, Vivek Jyothi, a young-brain, responded to this dire beckon and founded Fleetco.in an establishment that thrives on the most avantgarde technology with AI, sensors & IoT and much more, giving rise to nextgen fleet management systems.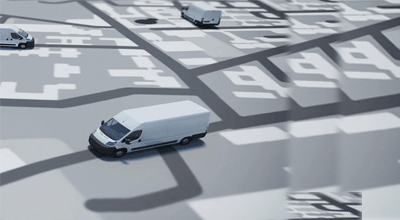 It was once rightly stated, 'Most people failbecause they do not have determination and perseverance, while extraordinary people are determined and persevere, and that is what makes them extra ordinary'. Aptly describing Vivek's success journey that has seen a potpourri of ups & downs, he reveals them all in an exclusive conversation with CEO Insights.
Tell us about the journey you experienced as an entrepreneur and the inspirations that drove you to find yourself in today's success spot.
I come from a business background based out of a tier-III city Sandur, Ballari. My mother is a business woman and my father is a bank manager, and I have witnessed the trends of business since sixth standard. Ever since, I inculcated the habit of striving for different and always leading the trajectory, be it at studies or at work. When I was in sixth standard, we(family) started an automobile business and a wholesale dealership for Bharat Petroleum oil. I used to go to the shop every morning before my school hours. It is here I had interactions with customers and began understanding the business, and when I moved to Bangalore for my engineering, I launched my first company SciFly Innovations (for providing workshops to institutes).
I was always into product development and solving problems, and hence thought to commercialize my ideas going forward. It was at my final engineering year that I
realized the lack of point-to-point connectivity for public transport, and that got me focused into doing something in the fleet industry.
I was always into product development and solving problems and hence thought to commercialize my ideas going forward
My turning point came about when I was approached by my uncle (who is in the RTO services industry handling fourfive thousand vehicles for Karnataka, Andhra Pradesh and Tamil Nadu) to construct a GPS system. That to me was a very basic requirement and I wanted togive something more advanced by implementing IoT and AI, and that was how I even based my grounds for FleetCo by providing business advisory services and fleet management systems to transport companies with more than two-three commercial vehicles.
Tell us about your academic and professional involvement and what were the challenges you encountered in the process?
I fared well in my academics, and always ensured to leave an impression in all my undertakings. During college, I was very proactive and was always organizing & presenting research papers, in fact published two of them. I did my engineering in Jain University, where I initiated a student satellite development and was honoured with the 'Distinguished Alumina Award' in 2017. I got campus placed in EY, where I discovered my passion for starting my own initiative and realized that I was lacking on managerial skills and thus today, I am undertaking a leadership programme at IIM Bangalore. Although I was not eligible for the programme due to my age, I was selected for the excellent track record I accumulated over the years.
Most of my challenges came from my parents who were worried that I left a good job to startup, which was more risky and dubious. My brother, who owns a company in California, and my aunt, who is one of the directors of the company, advised and helped me make much
calculated decisions. These factors got me focused, and right now, my only challenge is finding the right talent to propel my company's growth.

How would you define the role of FleetCo.in in creating an impact in the Fleet Management System in the industry?
FleetCo.in introduces a new & smart way of building next generation fleet management systems that combine advanced technologies with Artificial Intelligence, sensors, Internet of Things, Industrial Internet of Things, Cloud Computing, Fog Technology, and Blockchain. We provide unique services that allow individuals to access and control their fleet of vehicles from the comfort of their homes, guaranteeing optimal security and reliability. Fleetco.in also provides business advisory & business intelligence solutions to transport companies and individual transport owners to manage their businesses more efficiently & profitably through Green Business Strategies.

As a young entrepreneur, how do you manage to balance professional & personal life and yet be able to stay updated with the latest industry trends?
I understand the importance of maintaining a balance between work and personal growth, so, I completely detach myself from business issues after work hours and engage in yoga or meditation that enables me to handle this balance. To keep myself updated, I read a lot and understand the new technologies that come in and ensure to utilize them efficiently to boost better outcomes with analytics, automation and innovation.

Key Management:
Vivek Jyothi,Co-Founder& CEO
An ardent foreseer revolutionizing fleet management systems, Vivek is the brain behind pioneering ideas and ingenious initiatives for boosting the efficiency of fleet systems in India with a blend of technology and AI.

Hobbies: Sports& Music
Favorite Destinations: A Hill Stations

For the Budding Entrepreneurs:

"To achieve some thing, it's not always about just hard work but you got to know how to work smart as well."