Westline Builders: Contributing Exemplary Real Properties at Reasonable Prices to Build a Better World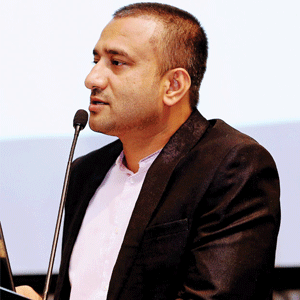 It is evident that a gamut of builders entrenched in the Indian construction space have been harnessing the potency of emerging technologies to accomplish construction projects with incredible facets, since the last decade. Regardless of the exorbitant execution costs and delayed statutory approvals entangling the high-rise construction realm in India, Mangalore-based Westline Builders Pvt. Ltd. silhouettes as a pioneering property development company that creates premium living, working, lifestyle and leisure spaces including both high & low-rises at reasonable prices. Breathing the mission of exceeding customers' expectations, Westline Builders facilitated unparalleled customer care through its innovative projects built over the strains of finer quality, meticulous details and flawlessness.
The people of this firm hold a strong business attitude that entails taking adequate care of not just customers but all stakeholders, employees as well as the society in order to achieve success even in the long run. Endeavouring to contribute to a better real estate industry, Westline has terminated multiple projects engraving its professional mark on Mangalore's residential and commercial landscape and is currently working on the construction of the tallest residential skyscraper in South India – 'Westline Signature' dubbed as 'The Pride of Mangalore'.
Back in 2012, Nasir Mohideen (Managing Director)laid the foundation for Westline Group, the family organisation of Westline Builders which has now evolved into numerous verticals, including Property Development, Infrastructure, Aqua Culture and Pharmaceuticals. On the property development front, residential and commercial spaces sprawling up to one million square feet of area has been endeavoured in just six years.
Experience the brilliance of Westline Builders spear headed by Mr. Nasir Mohideen in creating exceptionally good properties in India by looking into the following snippets of an exclusive conversation of Nasir with CEO Insights.
Kindly provide a gist about yourself and your inspirations that propelled you to set up Westline Group.
Hailing from Mangalore, I spent my early days of childhood in Chikmagalur as my father was a farmer and owned a coffee estate in the district. I moved over to Brisbane, Australia to pursue my Masters in Information Technology. Later bagged a job as an ICT consultant at Comtel, Siemens Australia.

" The people of this firm hold a strong business attitude that entails taking adequate care of not just customers but all stakeholders, employees as well as the society"

Post working in Australia across several segments of the IT industry for nine years, the family attachment brought me back to India in 2008. Immediately upon my arrival I helped in rebuilding extended family business in Mangalore for first four years. It was in 2012, I took a firm decision of coming out and establishing Westline Group at Mangalore to seamlessly unveil real properties that can raise the bar of living time after time.

Could you elucidate about the inception story of Westline Signature?
Uncontaminated passion as well as strong motives to break the conformist approach and implement modern methodologies in building development enkindled me towards undertaking this massive project. Today Westline Signature has been christened as the 'Southern Skyscorcher'. Besides striving to replicate the tallest and largest structural developments of the world ensconced in Dubai across South India, this project was our first step towards the pursuit of creating high-rises that can exemplify the international style of living.

Once we received all approvals from various statutory bodies, we commenced the project construction from mid May, 2017 and envisage completing it by the end of 2021. We foresee no stretching as it is oriented on Aluminium Formwork system; the fastest approach to a modern skyscraper construction. When we came to market with the plans of this enormously beautiful edifice; in no time, people from Mangalore as well as those from Mangalore nestled in Gulf countries acknowledged this project with affirmative responses and appreciations. This has put us on a positive foot forward and we envisage to build much more in landmarks in similar line in the near future.

What are the distinctive features about Westline Signature that demarcates it from similar other skyscrapers?
Westline Signature is an ultra modern, sophisticated, self- sustainable and total environmental friendly building. This project is registered for Platinum Pre-Certification from Indian Green Building council. The project boasts of state-of-the-art waste handling systems, the Membrane Sewerage Treatment Plants with just 3 to 5 percent of estimated water loss. Westline Signature is expected to save around 60 percent of electricity through improvements in energy design including the introduction of central cir conditioning, central hot water system, energy efficient fittings and in-house generation of power besides recycling 95 percent of water and utilising 100 percent of organic waste. The joineries are made completely of teak, and the glazings are floor to ceiling and wall to wall giving a panoramic views of the Arabian Sea and the city.

Moreover, this skyscraper has been designed with spacious luxury amenities like mini theatre, indoor games, library, spa, sauna, steam, yoga & aerobics room, ayurvedic massage room, hi-tech gym, ground fitness, cycling track, jogging track, roof top infinity pool, heated open-air Jacuzzi, two transparent glass lifts akin to those in the Emirate towers of Dubai and many more.

How do you visualize the designs of future Indian construction industry? Also, what are your upcoming projects?
Trusting that passion of any individual always bestows him/her with a good product and monetary gains are just its spinoff, I envisage both the developers and buyers of the upcoming generations to be ready to expend more on creation of extraordinary edifices across India like the kind in most of the developed countries. We have the resources for extraordinary designs; it's just that the Government should promote such ideas and designs and people should accept and accomodate such move.

Besides our ongoing projects – Signature-Nanthoor, we have Fairmont-Kadri, Skydale- Bikkarnakatte and Jeppu Medicity as ongoing projects. We have Mall of Kasargod, Serenity-Bikkarnakatte, Sarovar-Kottara Chowki and many others set currently in the pipeline for Westline Builders.

Key Management:
Nasir Mohideen, Managing Director
Recognised for exceptional contribution towards the conception and design of a modern era skyscraper in South India, Nasir excels as the backbone of Westline Builders in forging real properties through extreme hard work and attention to details.

Office: Mangalore
Offerings: Living, Working, Lifestyle & Leisure Spaces