Venkat Homes: Leveraging Localized Know-How, Knowledge & Technology Expertise to Build Quality Homes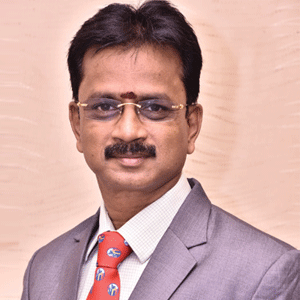 The local knowledge of a construction organization plays an instrumental role in producing astonishing results within a faster turnaround time cost-effectively. Infusing such deep local expertise with extreme professionalism, & expansive knowledge to produce homes with world-class quality is Venkat Homes - an ISO 9001 accredited construction organization based out of Chennai. While executing end-to-end civil & residential projects that boast of high-quality construction methods, its service radar covers independent houses, flats, bungalows, interior designing, structural designing, and appreciably more.
With a brand persona built around probity and passion, Venkat Homes is well projected towards its vision of making its customer's dreams into an actuality, with the help of latest technologies. As its portfolio echoes, the company builds homes not only pleasing to the eye, accessible & easy to live-in, but has proved to be a sound investment proposition.
Established in 2002,Venkat Homes (then Venkat & Associates) takes pride in its two highly experienced promoters - Dr. S.Venkatesan (Managing Partner & CEO) & V. Lavanya (Partner). Under the aegis of the duo, the company has established itself as a synonym of high quality construction, delivering customer satisfaction, maintaining financial stability, and achieving project excellence. Dr. S.Venkatesan interacts with CEO Insights to divulge more about the company's endeavors, and broad future plans he has devised, to take it to the next level.
Kindly tell us about your comprehensive offerings that span across Housing, Interior, and Roofing.
Venkat Homes has a vast experience gained by successfully
executing more than hundreds of Residential & Commercial projects over the past one and half decades. Chanting the mantra of excellence, we continually raise performance standards, which has propelled us into the builder of choice for leading Indian and multinational groups.

" Right from the selection of locations till handing over the premises to the customers, we keep a microscopic eye on quality aspects connected with project executio"

In our housing division, we do all types of housing projects right from independent houses to flats, and bungalows with all amenities like swimming pool, landscaping, and much more. But needless to say, an abode becomes home only when the interior is designed in complete harmony with the home owner's aspirations.

Thus, we execute interior works into perfection, including designing & execution to bring out an excellent product after thoroughly understanding client's wishes.

They don't need to knock another door for exterior works like roofing as well. We also undertake the roofing of not only houses, but also commercial buildings like office spaces, warehouses, factories and industrial work spaces. Our expertise encrusts over PEB structures, metal roofing works, and many more.

Quality of the outcome can only be achieved through rigorous quality checks. How do you cater to this need?
Yes, there is no shortcut. Right from conducting soil test before starting the project, to detailed water testing, anti-termite treatment, ensuring earthquake prone structure, and leveraging latest waterproofing techniques, we never compromise on ensuring the quality. In addition, test certificates of raw materials are ensured before using the same. Right from the selection of locations till handing over the premises to the customers, we keep a microscopic eye on quality aspects connected with project execution.

Understanding the customer's mind is the most important aspect in the creation of their dream homes. High degree of participation, teamwork, creativity and motivation are always valued and recognized. We are sincere and committed in honoring all our contracts. Only transparent dealings are promoted in our entire
business lifecycle. Also, our skilled workers and supervisors leave no stone unturned when it comes to perfection.
Our visiting cards are our quality products. We make the most out our opportunities by bringing out the best output - erecting best of the bread buildings & designing world class interiors. This in fact, turns our customers into our marketers.
What is the future roadmap set for your company? How are you updating yourself with the latest technologies /industry trends in order to make Venkat Homes reach its future goals?
We remain true to our founding values: quality, honesty and hard work, while also maintaining high ethical standards, indulging in world-class service standards, imparting personal attention to clients, and ensuring integrity.
On the other hand, we ascertain that we are consistently associated with different forums of the industry to travel abreast of the trends and technologies. Our joint project approach sets the standards and we pride ourselves in responding fast to the clients' needs as well as market demands. In terms of future, we are looking forward to a bunch of residential projects in and around the city.
Key Management:
Dr.S.Venkatesan, Managing Partner & CEO
Back-lifted by excellent academic qualifications (B.E - Civil, MBA & M.Sc.), Dr.S.Venkatesan has worked with various high-profile civil engineering companies, and gathered matchless experience in high-end design & execution of civil construction works across the spectrum. As CEO, he majorly looks after marketing & technical aspects of the company.
V. Lavanya, Partner
Lavanya takes care of the Planning & Human Resource Management. She is well-experienced in execution of all type of civil works and interior works including modular kitchen & wardrobes, false ceiling, and much more.
Office:
Chennai.Contact Number: 044-22522600&(0) 9840181044
Offerings:
•Housing
•Interior
•Roofing