Varma Homes: Constructs Economical Living & Commercial Spaces with Extreme Value for Customer Happiness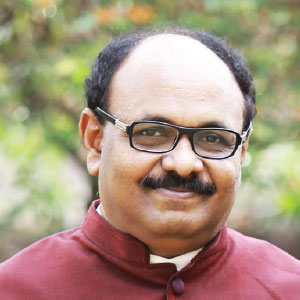 Perfectly poised in the highly flourishing construction sector of India, Varma Homes silhouettes as one of the pioneering builders in Kerala that is living by its sole mission of 'constructing happiness' for the customers. With immense passion, drive and courage, this firm is channelizing its art of design into creating exemplary living spaces for customers who believe in investing in happy homes for their succeeding generations.
Leveraging 25 years of vast experience in the construction realm, Anil Varma (CEO & Director) laid the foundation for Varma Homes in 2016 under the Indian Companies Act 1956. Not just Anil but the entire team at Varma Homes believe that their real happiness can only be found when homes and shelters are constructed with supreme quality wherein each requisite material must be picked with diligence. Dr. Mini Varma (Director and visiting faculty of major Ayurveda Institutions), the beloved wife of Anil, holds a prominent role in executing the CSR activities at Varma Homes through her deep-rooted passion towards building nature-friendly spaces.
Explore the following snippets of an exclusive conversation of Anil and Dr. Mini with CEO Insights to experience the wonderful pursuit of Varma Homes in elevating the construction industry as well as elating the customers' hearts.
Kindly cast some light on the methodologies you follow with respect to the operations at Varma Homes.
Since the time of establishment, we always ascertained to have a crystal clear thought process of building and delivering top-notch homes on time to people while aspiring for a better future in terms of environment, general public and our business growth. As customers have always been our first and
cardinal priority, we never left a stone unturned in maintaining our exceptional quality and high standards and also in meticulously choosing our vendors and partners, to give them only the best.

"Since the time of establishment, we always ascertained to have a crystal clear thought process of building and delivering top-notch homes on time to people"

Moreover as a way of our lives at Varma Homes, we adhere to the norms of our group policy of infusing a great sense of belonging and togetherness in all our customers, vendors, partners, investors and employees and also endeavour to satisfy them to the fullest. Breathing our other mission of 'investment of a lifetime', we are sailing our business towards instilling exquisite lifestyle in the lives of our customers with brand new flats and apartment projects across Kerala. It is not just numbers we seek for, but to stand as the No.1 builder with quality par excellence in the construction business.

What enkindled you and your wife to embark into the construction industry and how has been your journeys so far?
After graduating in 1989 (degree in civil engineering & diploma in construction management) from Bangalore University, I (Anil) worked with some of the eminent builders across South India until 1996. It was then I came up with the idea of my own company 'Varma Constructions' to craft lifestyle spaces entailing hospitals, apartments and villas spanning more than one million sq. ft. for major builders in and across Kerala and also three apartment projects of our own. Later in 2016, Asset Homes Private Limited was established and I was one of its Directors until 2016.Varma Homes Private Limited was found in 2016.

Being a nature enthusiast, I (Dr. Mini Varma) never drifted away from pursuing my passion of incorporating nature-friendly spaces into daily living. In fact, I and my husband are planning to launch green, eco-friendly spaces by cutting down on the usage of unnecessary electricity and also fusing an ambience of living under natural lighting for people.

Could you elucidate your services focused on attaining maximum customer satisfaction &employee safety? Also, kindly illustrate your futureroadmap.
We have come a long way in our journey by overcoming multiple challenges like labour union and others with properly planned and professional approaches and hence, currently own a portfolio of buildings entrenched in the best real estate destinations of Kerala. Deploying a profound design expertise, our techno team assures to build these buildings at the most economical costs for our customers. Also, we deliver the projects in a timely and efficient manner by planning in advance, seamlessly training labourers & management staff, and conforming to safety procedures.
Dr.Mini Varma, Director
To stay ahead of the existing competition, we also started conducting various activities like 'Varma Homes V Care' to resolve customers' problems with respect to interiors, furnishings, rentals, re-sales, repairs or renovations in just a call away and also construct happiness throughout their time with us and beyond. As safety is highly essential at construction sites, we launched 'Varma Homes Safety Pledge' to educate our workers on its significance, ensure that they adhere to all our safety norms and make this as a culture at work.
Besides attending all major national and international seminars to stay abreast of latest construction-oriented technologies and imbibing them in our activities, we envisage setting up an exclusive R&D team at our firm to deliver quality homes to our valuable customers.
Key Management:
Anil Varma, CEO& Director
With a long-standing experience of over 25 years in the construction industry, Anil demarcates as the linchpin of Varma Homes in constructing happiness to customers through exceptionally good living and commercial spaces.
Dr. Mini Varma, Director
An Ayurvedic doctor, avid reader and a passionate singer, Dr. Mini stands at the forefront of Varma Homes in managing its CSR activities with a vision to unveil green, eco-friendly living spaces.
Offerings:
•Residential Projects
•Commercial Projects
Offices:
Cochin, Thiruvananthapuram & Thrissur