Wolfpack: Revolutionizing Co-Working Avenue by Embracing The Pack's Collaborative Yet Independent Ideology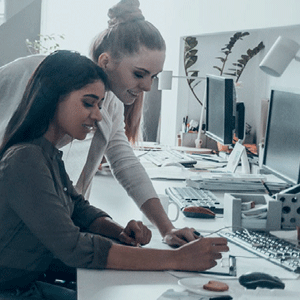 Co-working, a 1995-conceptualized start-up phenomenon that gained concrete base in 2006 in San Francisco, is today the key to accelerate collaboration curve within one's organization and a supporting fence to numerous budding entrepreneurs. A JLL report suggests that 63 percent of companies utilize shared office space for its ability to collaborate while 42 percent of companies expect collaboration with entrepreneurs to accelerate disruptive innovation. Driven by the strategic agenda of melding together collaboration, innovation and flexibility under one roof, Bengaluru -based Wolfpack is the cynosure of building freelancers and small businesses-focused community (The Pack) and embracing them with alternative workplace solutions.
Under the ace leadership of Karan Maher(Business Head), the 2017 founded Wolfpack addresses modern corporate requirements pertaining to high-end infrastructure, reliable amenities, affordability and provides an opportunity for millennials to be a part of bigger organization while maintaining their individuality. Karan believes that the probability of success is greater when we work as a team rather than going alone about it, hence are the consortium's future prospects, products and services aiming at the betterment of the community(The Pack). In an exclusive conversation with CEO Insights, Karan highlights Wolfpack's key impressions that provide a secure environment for knowledge sharing, independent brainstorming and collaborative functioning.
How is your vast business acumen & expertise instrumental in driving Wolfpack towards excellence?
Post my graduation and MBA, I always wanted to explore my entrepreneurial capabilities just like my ménage who are well positioned in real estate, marketing and distribution verticals. Being the first hand witness to marketing and distribution facet for nearly nine years, the realization that workforce is the biggest asset of an organization seeded the thought of
continuously encouraging the personnel to thrive and probe on new ideas and experiments, a practice which we are always willing to try. The strongest of systems are formed by a team of people who believe that they are 'the organization' and not just an employee, which certainly becomes the raison d'etre behind the generation of most creative ideas.

"The strongest of systems are formed by a team of people who believe that they are 'the organization' and not just an employee"

Provided that businessmen prefer flexibility and exposure but are also particular about personal space, we incepted Wolfpack with an intention to provide all these provisions under one roof. The ideal business motive is to invest less and gain more while having flexibility. Additionally, people prefer concentrating more on their core business and vision rather than spending time on back-end administration; hence, we provide the opportunity of having individual office with no assets and restrictions on rental period. The centre spaces differ in size, ranging from 5000 sq.ft.–10,000 sq.ft., and generally kept small. This enables every centre to utilize its space efficiently while each service gives the customer a personalized touch. Earmarking the increased demand for virtual offices will further help us in providing services at par excellence.

How are you providing premium co-working services while ensuring optimal customer security?
Unlike many standard offices divided by wooden cubicles, Wolfpack's contemporary infrastructure and quality ambience with flexible work spaces motivates entrepreneurs to brainstorm new ideas. Right from private cabins and dedicated desks to flexible desks and work lounge, every corner is furnished with quality interiors of premium standards. A viable option for small and start-up companies, our co-working space offers high-end amenities including 150 mbps shared internet (available over LAN & Wi-Fi), 24/7 CCTV security, parking, complete maintenance along with providing common spaces for recreational activities, unlimited board games access, dedicated dining area at lounge and The Pack membership access through Wolfpack App. The app gives access to the available services & facilities along with associated pack members, which we believe is the best use of technology.

Co-working as a new-age concept has multiple advantages, but
simultaneously brings under lens security quandaries. As a safe & sound measure, we have incorporated an industry standard firewall system coupled with advanced network switches for maximum data security and controlled browsing. Every individual within the premises is accounted for and given access to only their respective work areas. On the flip side, international standardized fire safety regulations are followed for premises and customer's security.

What are your strategies for incorporating innovation & sustaining similar growth in future prospects?
Hosting different people with unique skills and talents, we constantly learn from customers through regular interactions, routine observations and focus on simpler implementations, be it technology or use of space. Questioning ourselves regarding process and service delivery helps in formulating ideas that are best suitable for work environment, especially considering the person's interest who occupies the space for eight working hours. Moreover, every complaint and appreciation is taken as a feedback and worked upon diligently.

Believing that innovation keeps the growth graph spinning, Wolfpack is all set to upgrade its meeting rooms with smart technological solutions to proffer seamless and improved virtual meeting experience to its customers. Besides innovation, we envision establishing multiple centres of different sizes at various locations for offering easy accessibility to millennial crowd and add new members to The Pack who are constantly developing new technologies and services, thus embracing innovators' growth and improvement. Alongside, we are exploring opportunities for providing easy avenue access to non-members and in-house community via Wolfpack app, thus thriving freelance services delivery.

Key Management:
Karan Maher, Business Head
An enthusiastic maestro, Karan brings on board strategic business solutions along with innovative planning to accentuate Wolfpack's growth graph. He is truly a performer with passion and perseverance.

Headquarter: Bengaluru
Offerings: Co-Working Workspace, Work Lounge, Hot Desking, Private Cabins, Conference Rooms, Discussion Rooms, Event Space & Dedicated Desks