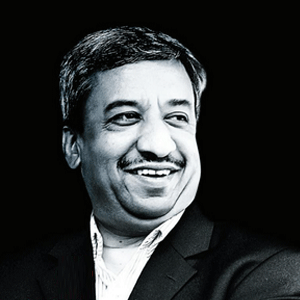 We often spend some of the most challenging and critical times of our lives in Hospitals. It's an irony that the clutter of camouflaged unclear information that lacks scientific rationale has clouded the patient(s) and their families, steering over the years towards the decay of trust and transparency of healthcare ecosystem. Despite the advantage of novel technologies, there's a large gap that exists today between the demand for quality healthcare and its delivery in India. After governing a paradigm shift in the Indian pharma industry through Cadila Healthcare network, Pankaj Patel – the Indian pharma magnate, is now on an expedition to bringing back the trust and transparency of our country's healthcare systems through Zydus Hospital – a super specialty medical institution based out of Ahmedabad.
Setting Benchmarks in Empathetic Patient Care
In the year 2011, Zydus acquired an under-construction mall in Anand – a city 75 km away from Ahmedabad, and molded it into a hospital with 160-bed capacity, which in fact was the dawn of a novel epoch in Gujarat's healthcare ecosystem. From Anand, it took no time for Zydus to hallmark its presence in Ahmedabad by establishing a 550-bed quaternary care hospital spanning 16 floors, wherein today it contentedly looks forward to its mission-2020 – creating a total of 1500 beds under Zydus umbrella.
While realizing Pankaj's (Founder & Director) dream and vision to engender a healthcare destination with top-notch doctors and best of services, Zydus with its exceptional culture today goes beyond just being patient-friendly to motivate them to ask questions and interact well enough; yet remains open to seek another opinion. Indeed, contriving a soothing environment, Zydus deliberately engages patients and their family members in care decisions, and ensures that the patients are supported by their family members and other loved ones throughout the treatment cycle. It's not only the right thing to do, but Zydus has pragmatically shown how this promotes healing and brings the smile of good health to the people of Gujarat and beyond.
With such an empathetic approach backed by highly qualified and humane teams of medical professionals providing the right mix of cutting-edge technology in a cost effective way, Zydus offers all major medical specialties, subspecialties, investigation & diagnostics facility, and rehabilitation & physical therapy under one roof. It's not only that this world class & highly sophisticated medical establishment has appointed hand-picked Medical Specialists, Paramedics, and Nursing & Administrative Staffs trained in the U.S. and Europe, but also is amongst the handful of hospitals in its league which have dedicated full-time specialist doctors (FTD). This provides its
patients with access to undiverted care and attention, which gives them a sense of security, besides helping them medically. Moreover, Zydus is the only hospital in Gujarat to be accredited by NABH in every vertical including Nursing Excellence & Emergency Medicine.

Bringing Back the Old-World Trust
CEO Insights while delving deep into the crust of Zydus' vision had indulged in a conversation with Dr. Sajan Nair, COO, Zydus Hospitals, whose exposure to global healthcare systems has played a pivotal role in translating Pankaj's dream into reality. He divulges, "Pankaj has been able to seamlessly amalgamate the excellence he achieved in pharmaceuticals with the unending possibilities of bringing the best to healthcare delivery – both in terms of making medical treatments predictable and omitting the surprise element that envelopes the treatment costs. Our endeavors are keenly projected towards bringing back the trust factor in the ecosystem".

As the medical treatments are increasingly becoming predictable in their outcomes (barring a few), medical providers have an undeniable responsibility to acquaint patients with the facts, reduce their fears, and in turn transform the facilities into centers of hope. Besides its FTD concept, Zydus mitigates the apprehensions of its patients by focusing on the use of futuristic technologies in diagnosis (including PACS & Online Laboratory Reporting systems), treatment (including mobile based patient alerts) and patient management (including EMR), not to mention the benefits of diminution in turnaround time for treatments like dialysis (four hours per patient). In fact, the center of consternation in any Hospital – Emergency care is another forte where Zydus has excelled over its competitors, with a holistic Emergency Department armed with finest of well-trained doctors who follow stringent protocols and have access to world class life saving equipment. It also offers committed Walk-in & Walk-out packages for Cardiology, Cardiac Sciences, Joint Replacement, GI Surgeries, and Urology among many other segments.

Quality in a Cost-effective Way
Above all, while acting as a comprehensive healthcare destination in a country like India, there is a dire need to ascertain that the services are within the hand-reach of needy people irrespective of hierarchy. "Our focused measures to make healthcare more affordable have been ongoing even before the hospital's foundation was laid," asserts Dr. Sajan. Zydus indeed has taken the initiative of committing costs for a spectrum of procedures and surgeries, which not only eases the financial stress on the patients, but also nurtures reinforcement of the lost trust. For instance, it has developed a customized Pre-pared InWard Kit System (PIKS) for various procedures including Angioplasty, Joint Replacement, Common GI and Uro Surgeries, which simultaneously cuts costs and saves time (towards ordering, receiving and administering).

Delivering an array of world-class medical services & practices with genuine interest in its affordability, Zydus over the years has managed to make a significant difference to not just the national healthcare horizon, but even globally. Its fulcrum of care for overseas
patients resting on a community outreach model, Zydus thus far has treated patients from more than 42 countries. "We work with a lot of communities & NGOs to establish connect with the less fortunate and offer them right advice & treatment at a manageable cost. Scores of our patients from the African subcontinent are sponsored by philanthropists or social groups," adjoins Dr. Sajan. Capacity augmenting however is the foundation and future of offering core healthcare services anywhere in the world. Thus, while offering (often tailor-made) observer-ship/training programs as well as planned training at peripheral centers for doctors in Emergency Medicine, Cardiology, Nephrology, Joint Replacement, Spine Surgery, Radiology and much more, Zydus cares to extend it to budding doctors who are nominated by the community(ies)& NGOs it works with.

Taking the Responsibility Forward
It's no secret that 'patient experience' is going to play an instrumental role in the future of healthcare delivery. Operating on a feedback driven approach makes it easier for Zydus to ceaselessly re-invent its internal process and systems. Abreast of a process architecture that is robust enough to accommodate alterations and yet delivers efficiently, Zydus also has a robust tumor board that follows a multidisciplinary approach to maximize knowledge-driven decision making for the planned line of treatment. This responsive milieu has been instrumental in Zydus working towards making the new dimension to diabetes treatment like continuous hypoglycemia monitoring more acceptable and widely known.

Nevertheless, it looks forward to incorporate an integrated EMR & Patient Interaction system in its infrastructure, which will enable real-time patient monitoring. "Comprehensive Oncology service is the next big thing on our expansion pathway. We are coming up with a full-contained Oncology center close to the existing setup in Ahmedabad," concludes Dr. Sajan. As Zydus is well on its way to take the fear and surprise out of the word 'Cancer treatment', it's fairly an element of hope for the people of our country and even beyond.

Key Management:
Pankaj Patel, Founder & Director
The chairman and managing director of Cadila Healthcare, one of the largest pharmaceutical companies in India, Pankaj is the governors' board chairman of IISER, Kolkata and IIT Bhubaneswar.

Dr. Sajan Nair, COO
A Post graduate in Medicine & Hospital Management, Sajan has rich exposure and skill-set of work experience in differently focused healthcare institutions.

Locations:Ahmedabad(Headquarter)& Anand

Offerings:
• Cardiac Sciences (Interventional, Surgical & Heart Rhythm)
• Neurosurgery (minimally invasive skull base surgeries)
• Renal Sciences (Robotic Uro-Surgery & Transplant)
• Oncology
• GI Onco surgery (Robotic & HIPEC)
• Joint Replacement & Arthroscopy (Sports Medicine)
• Spine & Scoliosis surgery
• Pediatric Intensive Care