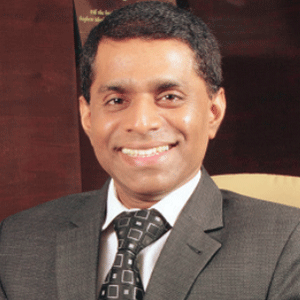 Finally the sun is rising above our country's healthcare realm. Inspired from the global way of healthcare delivery, Government of India has launched one of world's biggest healthcare program, National Health Protection Mission (NHPM), which is poised to scale up the healthcare market significantly. While Deloitte predicts a $280 billion worth future for Indian healthcare market, wherein medical tourism already beholds up to 30 percent growth every year, it's not cryptic that patient experience will bag predominant focus.
An initiative of a group of specialized & highly experienced doctors trained from some of the best hospitals in the world, PEOPLE TREE Hospitals Group extends its patient-centric services across Bangalore, with a staunch belief that quality healthcare is a birthright. Recognized as one of India's most promising & emerging hospitals within merely four years from its inception in 2014, PEOPLE TREE has branched into the hearts of Bangaloreans by living up to the expectation, which led it to establish four multispecialty hospitals and a unique state-of-the-art super specialty psychiatric hospital across the city; having over 500 operational beds in total.
Under the aegis of Dr. Chandrasekar Chikkamuniyappa (CMD & CEO) – an internationally recognized Joint Replacement Surgeon [MS, DNB(Ortho), ROC Fellow (HSS,NY)], PEOPLE TREE Hospitals boasts of its proven excellence in Orthopaedics, Woman & Child care, Neuro Sciences, Kidney care, Head & Neck care, Digestive Disease treatment, Internal Medicine, Cardiac Sciences (advanced ) and much more. It's also NABH Certified for Laboratories, Patient Care and Hospital Infection Control. Exploring
more of PEOPLE TREE 's vision, CEO Insights had indulged in a conversation with Dr. Chandrasekar Chikkamuniyappa.
To host a paradigm shift in the way healthcare services are delivered, it was essential to build a patient-focused doctor-driven organization
What are PEOPLE TREE Hospitals' strategies for leveraging the international exposure of its doctors to craft a unique paradigm that can serve people better and thus stay true to its name?
To host a paradigm shift in the way healthcare services are delivered, it was essential to build a patient-focused doctor-driven organization. Today, we have a strong expert-team of doctors who are marshaled under several super specialty directorates (units) to make our healthcare delivery smoother & better. Each unit is not only armed with a super specialist doctor, nurse and manager who are empowered to always put patients first and encouraged to adopt excellence in everything they do, but also provided with the freedom and authority to take all decisions that impact patient care in the unit. They are also responsible for their own balance sheet. Since we exist as an experienced & empathetic ecosystem equipped with state-of-the-art facilities, we are able to devolve the power to the front-line and decisions are taken as close as possible to the patients - open & transparent.
In addition, by engaging with companies, organizations and individuals who understand the change we want to make, through 'People Tree Foundation', we extend our hands to unprivileged segment of the society. Some of our successful programs include traditional fundraising for specific causes and tapping into companies with strong CSR. Till date, we have done more than 300 free complex surgeries.
How has been the response & impact of your patient-centric services thus far?
Back-lifted by our research driven CoE, the efforts and empathetic approach of our 1500 member's
strong PEOPLE TREE family have received an over whelming response from people in Bangalore and beyond. We indeed stand for hospitality & personalized care, which hospitals are supposed to deliver. Understanding the importance and impact of health issues in every patient's life, all our doctors lend their ears to listen to their problems with great patience, and provide right diagnosis and timely treatment. That's why people see us as a go-to place in terms of savoring the joy of healthy life.

While 1100+ footfalls are counted on a daily basis, we host 33000+ outpatients and 1500+ inpatients every month. Relentlessly striving towards excellence in everything done through learning and innovation with a culture of being open and transparent as much as ethical and accountable always, we are determined in winning back the trust of people in the health care systems.

Both in terms of availing more people with such world-class quality of service and enhancing the facilities, how do you envision the future?
Having established an advanced heart care center recently, we are looking forward to an excellent future while being persistent in the growth pace. We are all set to establish a Sports Science Center of Excellence under our wing by the end of this year. In terms of expansion, we have already portrayed blueprints to establish a couple more multispecialty hospitals in Bangalore, whereas the mission-2020 presents South India expansion to have capacity bed strength of 2000+. En route to the future, we will move towards our long term vision - 'People Tree Health City', a healthcare ecosystem that will incorporate multiple super specialty hospitals having a total of 5000+ beds.

Key Management:
Dr. Chandrasekar Chikkamuniyappa, CMD&CEO
An internationally recognized Joint Replacement Surgeon, Dr.Chandrasekar is the soul & brain behind the idea and concept of PEOPLE TREE Hospitals. Besides having won the Aryabhata International Award in 2008, he had been recognized as India's Most Promising Orthopaedic Surgeon in 2014 as well.

Locations: Bangalore(at five locations across the city)