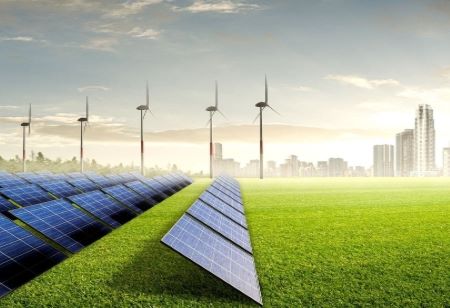 Adani Energy Solutions Limited (AESL) announced on Aug 7 that its $1 billion green high voltage direct current (HVDC) link project, which will increase renewable energy supply to Mumbai, has reached financial close.
The 80-kilometer multi-faceted project will provide Mumbai with technological advancements. The construction of this link will begin in October 2023, according to AESL (formerly Adani Transmission Ltd).
"AESL has announced successful financial closure for its $1 billion Green HVDC link project, which will enable further 'greening' of the Mumbai Grid by supplying more renewable power to the city while supporting the city's rising electricity demand," the company said.
HVDC transmission technology outperforms other conventional transmission technologies because it stabilises power distribution networks, where sudden new loads or blackouts in one part of the network can cause synchronisation issues and cascading failures.
Furthermore, it is the only technology that is suitable for islands where submarine cables are used for power supply, resulting in lower energy losses.
The link will bulk inject an additional 1,000 MW of renewable energy into the city, ensuring future power supply. The largest electricity distribution company, Adani Electricity Mumbai Ltd (AEML), has committed to increasing the share of renewable energy in the overall mix to 60% by 2027.
"This link is the need of the hour for the city and will support its growth aspirations. It showcases our commitment to offering Mumbai a brighter and greener future.