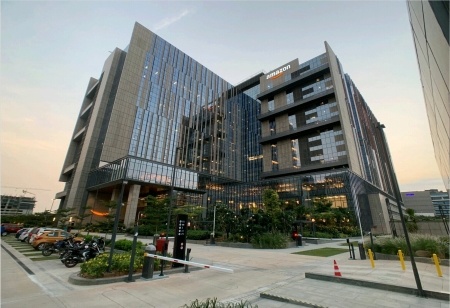 Amazon announced on Friday that its logistics network (from pickup to delivery) and SmartCommerce services will be integrated with the government's Open Network for Digital Commerce (ONDC) platform. This will be Amazon's first collaboration with ONDC, though the company will continue to investigate other potential opportunities for stronger integration between the two in the future.
"We are excited about the opportunities to mobilise Amazon's industry-leading infrastructure and technology, including logistics, and small business digitisation tools, to help the ONDC accelerate its objectives. We remain committed to being a catalyst for India's digitisation efforts throughout the economy," Manish Tiwary, Country Manager, India Consumer Business, Amazon India, said in a statement.
Furthermore, the company stated that the integration will provide greater technological support to the seller community and further empower small businesses, as well as benefit crores of consumers by providing them with more options.
The integration would be a significant step towards the ONDC's goal of nationwide democratisation of e-commerce.
"We are happy that Amazon has a definite roadmap to being a part of the ONDC network and is taking its first step in coming in as the logistics partner in the ONDC network which is a globally pioneering idea established with a view to democratise digital commerce in India, and we also hope that the buyer and seller platforms are onboarded as early as possible," T Koshy, MD & CEO of ONDC, said in a statement.
According to the company, Amazon has consistently leveraged technology and innovation on behalf of Indian customers and sellers, and has digitised over 4 million small businesses and kirana stores in India, providing them with access to cutting-edge technology for online selling. The e-commerce giant has over 11 lakh sellers, with more than half of them hailing from tier 2 and lower cities across the country. The company also intends to digitise one million small businesses by 2025.
ONDC, a Ministry of Commerce initiative, will enable sellers to access this massive market by providing a fair and secure platform that connects multiple sellers, buyers, and logistics players.