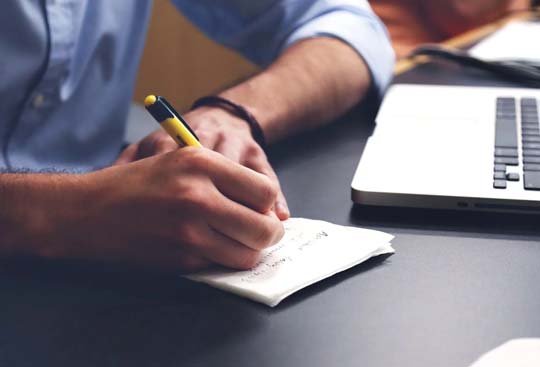 CEO Insights Team, 0
Nowadays, almost every big and small company has moved to the Internet. Online business brings more dividends and provides them faster than traditional methods. The major benefactors are great speed and access to immeasurable information sources and other online businesses. Every wise entrepreneur actively uses
the CEO
, an acronym that stands for a chief executive officer.
CEO is the most important and multifunctional executive in any company. He/she ought to make major corporate decisions, take care of the major operations and resources within a corporation, act as the link or communicator between the board of directors and the company's operations. He/she is likewise the main public representative of the company. A successful CEO is likewise supposed to possess advanced business writing skills. We'll highlight them in this article.
Know Your Audience
It's understood that you are supposed to possess advanced writing skills and sustain them each day. Therefore, we won't highlight such obvious facts. We'd like to give heed to the things that are frequently overlooked by many writers. First of all, you should focus on your readers. Know who they are and what they want. Ask these and similar questions to write appealing texts.
Focus on Your Content
Secondly, pay attention to your style and what you write about. Always think before you write and be direct. Your words ought to be clear to comprehend and directed at your readers. Use simple language, which isn't overcrowded with overly smart and unknown terms, jargon, slang, etc.
Here are a few smart and quick tips:


Always stick to the subject of your paper;


Highlight facts;


Be clear and straight to the point;


Prefer short words;


Avoid unnecessary or junk words.


Be a Real Researcher
You should write the official documents. Therefore, you must operate with proven facts. Each time you access a website, verify its official status. You must provide your readers with the official results of some research, studies, surveys, statistics, observations, predictions, and something of the kind.
Take Care of Formatting
Give heed to the structure of your documents. You should use wisely different fonts, headings, subheadings, bullets and to-do lists, graphics and tables, color palette, and similar staff. Avoid non-formal language, be concise and never go astray the topic of your business paper.
Develop Revising Skills
A good writer is a good proofreader! Remember this essential rule for good. Therefore, always revise even the shortest paper you write at least twice. Apply different methodologies to be sure your content is free of grammatical and stylistic mistakes. Besides, use plagiarism checkers to avoid plagiarizing your texts.
What Do the Experts Say?
It's also important to learn from the experience of successful
experts
. We have a few interesting thoughts, which will definitely help to sharpen your business writing skills.
Kara Blackburn, a senior lecturer in managerial communication at the MIT Sloan School of Management once said –
"Clear writing means clear thinking".
She meant that if your writing is free of mistakes, plagiarism, junk content, and similar points, your readers will always understand you.
A similar statement was said by Lee Iacocca –
"You can have brilliant ideas, but if you can't get them across, your ideas won't get you anywhere".

Bryan Garner, who wrote The HBR Guide to Better Business Writing, said that everything can be fixed.
"Writing isn't a talent given to you when you're born. It's a gift that must be cultivated and earned".
Therefore, you ought to work hard to master your skills and always sustain them.
Get Professional Help
Business writing is one of the components of a good CEO. Not all executive officers are good with it and so, their failure is a matter of time. While students learn, they compose multiple business documents to become real specialists. Nevertheless, they aren't always excellent. They require some help from time to time.
For instance, many students actively use
CustomWritings.com
. It's a trustworthy essay writing service with multiple possibilities and guarantees. One of its customers, Mohamed, said –
"Amazing written papers. Great customer service and communications when any problem arises. Couldn't be happier with the website".
This and similar testimonials prove the credibility and resourcefulness of this writing service. Although it's oriented on academic writing, it may also help with business writing.
Other Important Skills Every CEO Should Possess
There are some other skills every CEO will need. They aren't related to business writing. They help to become a great leader to lead a company to success. After you strengthen your writing skills, master and develop other important abilities. You have to know a lot about your employees, as well as about your corporation and its possibilities on the market. We'll shed some light on them too.


Attract Employees.


Retain Employees.


Development and support your employees.


Strengthen your communication skills.


Enhance your leadership.


Have advanced sales knowledge.


Develop operational knowledge.


Enlarge your financial awareness.


Know everything about the market and customers.


Execute effectively.


Be attentive to details.


Improve organizational skills.


Control your emotions.


Build a healthy culture inside the company.


Take these points to your consideration and combine them with advanced business skills. If you master all of them perfectly, your success as a CEO is guaranteed. All the companies of the world would like to hire yo