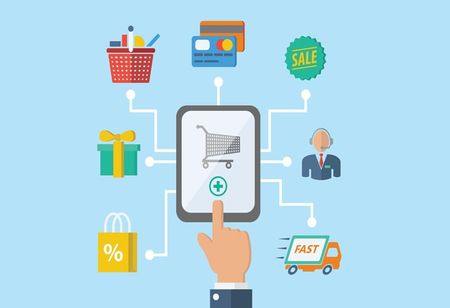 CEO Insights team , Press Release
Pintec Technology, a leading independent fintech solutions provider, undergoes a strategic partnership with CITIC aiBank (aiBank) in order to deliver technical solutions for its digital lending business. The first phase of cooperation will focus on online consumer financial products.
Ideated by Chinese businessman & statesman, Rong Yiren, in late 1970s, CITIC is one of China's largest conglomerates providing financial services, resources & energy, manufacturing, engineering contracting and real estate solutions. It is also China's first direct bank jointly established by China CITIC Bank & search engine Baidu on November 18, 2017.
Pintec Technology renders customized & modular fintech solutions to its financial and business partners, including point-of-sale financing solutions, personal installment loan solutions, business installment loan solutions, wealth management solutions and insurance solutions. It also offers comprehensive value-added solutions to its
With a YOY growth of 17.4 percent, the amount of consumer loan reached $ 1.9 trillion in 2019
customers such as decision support, traffic enhancement, joint operations, and advisory services.
According to the annual report on 2019 China consumer finance, which is jointly published by Guanghua School of Management of Peking University and Du Xiaoman Financial, the market size of consumer loan has experienced dramatic growth in recent years. With a YOY growth of 17.4 percent, the amount of consumer loan reached $ 1.9 trillion in 2019. Out of this, the amount of online consumer loan increased from $ 2.86 billion in 2014 to $ 7.8 trillion in 2018, showing an astonishing growth of more than 400 times.
Having accumulated rich experience in serving customers from online travel, online shopping, online education and other sectors; Pintec as of now has helped partners realize sales of $ 6.28 million orders for airline tickets, $ 7.69 million orders for train tickets, and $ 7.78 million orders for hotel bookings. Having co-operated with Crip, Qunar, & Vip.com to provide digital lending solutions, Pintec has as well jointly developed, operated and managed consumer financial products with these partners. This partnership is thus a sure bet towards escalating online consumer financial services for CITIC aiBank's customers around the globe.
Source : Press Release