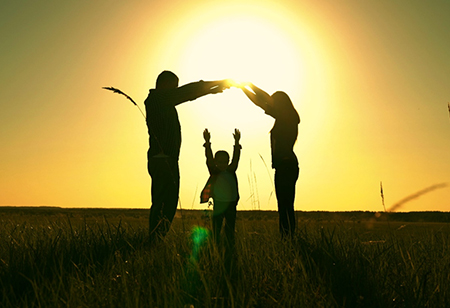 Whether you are in your 20s or your 40s, life insurance is crucial. You might have your investment portfolio ready; you might have also accumulated a sizeable savings fund and got health insurance to cover your medical bills. But what you might have missed is getting life insurance.
Most people think that having a sizeable savings fund is enough to secure the family in case of fatal adversities. But let's face it, our future is full of heavy expenses - whether they are some heavy debts, our children's education, marriage, retirement fund, or medical emergencies. A sizeable savings corpus might not be enough to meet these expenses. That's why we need life insurance to ensure our family leads a financially secure life even in our absence, without worrying about any expenses or liabilities.
Here's Everything you have to Know About Life Insurance
Let's start with the basics, shall we?
Life insurance is a contract involving two parties, the insured and the insurer. The insurer promises to pay a certain amount to the nominee in the event of the policyholder's death, against periodical payments made by the policyholder, known as life insurance premiums.
Types of Life Insurance Policies
There are numerous types of life insurance policies designed to cater to the needs of different individuals:
Term Life Insurance: This type of life insurance is one of the most affordable life insurance out there. It is because it only offers a death benefit to the nominee. The death benefit guarantees a sum assured upon the untimely death of the policyholder.
Term Insurance with Return of Premium: This type of life insurance offers both death benefits and survival benefits to the nominee and policyholder. A death benefit is paid in the event of the death of the policyholder. However, if the policyholder survives the policy term, they are paid the survival benefit in form of a premium paid by them to date.
Unit Linked Insurance Plan: Do you know there is a way you can secure your family through a life cover and invest in assets to increase your wealth, all at the same time? Yes, Unit Linked Insurance Plans (ULIPs) allow you to avail of a life cover and invest in securities. You are required to pay a regular premium; one part of this premium is paid towards a life cover, and the other is used to invest. In a nutshell, it is a long-term investment instrument that brings along a life cover to secure your family.
Endowment Insurance Policy: Do you want to create a financial net around your family and build your savings at the same time? This is where an endowment insurance plan comes in. This type of life insurance provides you with a life cover while also allowing you to make regular deposits that can help build your savings fund. This accumulated fund is then paid out on maturity.
Whole Life Insurance: We don't know how long we'd survive. We might speculate that we'll survive till 60, but what if we survive longer? If we do, our life insurance policy with a short policy term might go to waste. This is where whole life insurance comes in to offer you financial security till you are 100 years old. This means, your family gets the death benefit if you die unexpectedly, and you get the survival benefit in case you survive 100 years.
What to Know Before Getting Life Insurance?
Life insurance offers your family financial security. This means it cannot be a random purchase. There are several things to know before making a decision. Here are a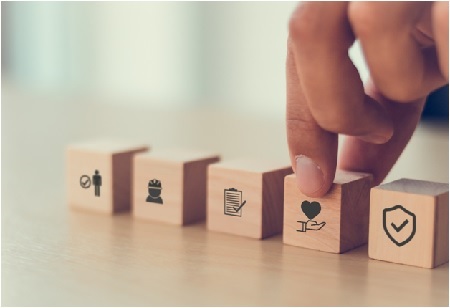 few of them.
Know the Claim Settlement Ratio:
There's no point in buying life insurance if it doesn't offer your family the sum assured in their times of need, i.e., in your absence. Since you wouldn't be there to handle such kinds of disputes, it's better to go for a reliable life insurance company that has a high claim settlement ratio to ensure your family gets what they were promised. This ratio is a measurement of the number of claims settled against the numbers filed. As a rule of thumb, choose a high insurance company that has a claim settlement percentage of more than 90%. Remember, the higher the claim settlement ratio, the better would the financial capability of the insurance company to settle the claim.
Life insurance policies come with a full disclosure clause. This means you are legally obligated to disclose every relevant piece of information to the insurer. This includes lifestyle habits, age, and history of medical illness – both yours and your family's. Some individuals hide such information to get a cheaper life insurance premium. However, it is highly suggested that you avoid doing so as it can lead to the rejection of claims and pose a financial catastrophe for your family.
The Bottom Line:
Whether you are physically or financially strong, life insurance is the need of the hour. So, now that you know the crucial details about life insurance, we hope buying a life insurance policy would be convenient for you.