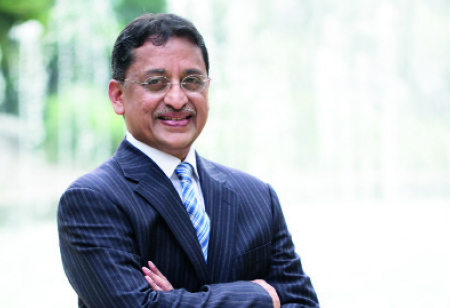 Antony Jacob, CEO, Apollo Munich Health Insurance
Apollo Munich Health Insurance is one of the best Health Insurance Company which offers health insurance, travel insurance, medical insurance and Accidental insurance.
Technology has engulfed almost all the sectors in India, but India still has minimal level of insurance penetration. Given this scenario, I believe that technological intervention will help provide a holistic solution by creating awareness and ensuring that facilities related to healthcare are made more affordable, accessible and efficient. The insurance sector is in the midst of a tectonic shift with fast evolving technology. Tech-enabled innovations are shaping, disrupting and transforming many industries, and insurance is no exception. The advances in technology are changing the way insurers operate their businesses, with digitization bringing about opportunities, as well as challenges.
What is spurring this fundamental transformation is a variety of technological breakthroughs such as cloud computing, advanced analytics and explosion of smartphones, coupled with machine learning, artificial intelligence(AI), and chatbots. Smarter use of data, combination of non-financial and financial solutions, and new, real-time delivery alternatives could significantly change the entire structure in the coming days. Combine all the above with the emergence of the Internet of things (IoT), primarily the connected human, with a wide variety of devices connected to capture rich real-time data. These all developments will transform the insurance sector much faster than expected.
Upcoming Trends in the Insurance Space
These game-changing technology trends are providing enterprises new ways to measure, control, and price risk, engage with customers, reduce cost, and improve efficiency. Cloud computing allows companies to access IT-based services, via the Internet. It offers major opportunities for insurers to build a more flexible, agile and customer-centric business model. Further, it will promote the insurance sector to adopt to the changing policies by the regulatory bodies, as and when necessary.
Increase of Mobile Phone Technology
The spread and advances in mobile phone technology are another key innovation. Smartphones have become a data mine for each person, enabling insurers to continuously 'engage' with their customers and in turn convert these into business opportunities by selling targeted policies. It also offers insurers, an opportunity to add value-added services by giving them the capability to engage customers on a more frequent basis.
What's catching everyone's attention is wearable technology. The data collated through wearables has opened-up new avenues for enterprises to map the
customer. The wearable devices can be linked to various insurance plans to derive premiums for those demonstrating healthier lifestyle habits. For example, Fitbits helps to track customers' activities and encourage them to exercise more. The more they exercise, the fitter they are and so the cheap the insurance.

"Building agile development and business skills are not a matter of choice today, but a necessity to prosper in an era of fast changing conditions"

Emergence of AI, Chatbots
Artificial intelligence enables software to exhibit human-like intelligence, including learning, planning, reasoning, problem-solving, and decision-making. Firms can leverage this technology for fast-tracking claims, and to reduce processing time. Similarly, cognitive computing systems can deliver actionable insights on customer behaviour by sifting through vast amounts of information, both structured and unstructured. When combined with AI, cognitive systems will enable insurers to assess the risk of an individual to a high degree. Another application of cognitive computing is chatbots, which can directly interact with customers in natural language instead of customer service representative.

Innovation in Product Offerings
One of the key developments in the insurance space is innovation in product offerings which ranges from technology adoption to enhancement of customer experience. Followed by product innovation with an emphasis on wellness services, insurers are increasingly innovating new policies and products to cater to the unique demands of their customers. One such entrant in the insurance space is the niche policies that customers opt for to cover a specific disease.

Cybersecurity
While technology-adoption is on the rise in healthcare and insurance industries, cybersecurity and data management have become a crucial issue that companies need to deal with. Insurers need to focus more on in addressing problems and protect individuals and businesses from cyber threats such as theft, phishing, spams, extortion, hacking, data destruction, and much more.

The road ahead
The future looks exciting as conducting business will be enormously different in future. The way customers buy insurance, choose coverage, and others, all will be likely to change radically. Less or little questions will be asked, while providing insurance coverage. To win the future scenario it is important to recognize and embrace the increasing convergence of technology and build skills to create new capabilities. Building agile development and business skills are not a matter of choice today, but a necessity to prosper in an era of fast changing conditions.

While the idea of digital transformation isn't new, what we are seeing today is a surge of transformation technologies having a significant potential to impact the world around us. In this sense navigating the next set of challenges will not be straightforward: both the scale and pace of the transformation will be unprecedented. However, despite the shift to digital technologies, human touch will still be highly imperative. Given the highly fluid nature of the digital marketplace, and the accessibility, the evolution will continue and only accelerate in coming days