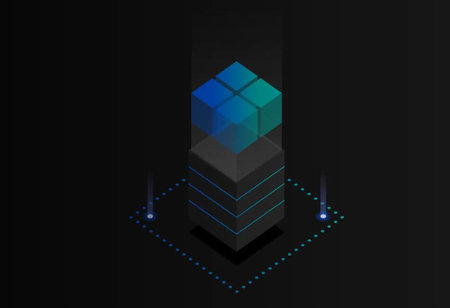 CEO Insights team
IBM, the American multinational information technology company headquartered in Armonk, New York announced the launch of Cloud Pak for Security, featuring industry-first innovations to connect with any security tool, cloud or on-premise system, without moving data from its original source. The platform includes open-source technology for hunting threats, automation capabilities to help speed response to cyberattacks, and the ability to run in any environment.
Cloud Pak for Security is the first platform to leverage new open-source technology pioneered by IBM, which can search and translate security data from a variety of sources, bringing together critical security insights from across a company's multi-cloud IT environment. The platform is extensible, so that additional tools and applications can be added over time.
As businesses move further into cloud maturity, applications and data are frequently spread across multiple private and public clouds and on-premise resources. Attempts to protect this fragmented IT environment often require security teams to undertake complex integrations and continuously switch between different screens and point products. In a recent SANS Institute report, sponsored by IBM Security, more than half of security teams surveyed said they struggle to integrate data with disparate security and analytic tools and combine that data across their cloud environments to spot advanced threats.
"We're currently at the tipping point in the security
With Cloud Pak for Security, we're helping to lay the foundation for a more connected security ecosystem designed for the hybrid, multi-cloud world
industry, driven by two major market forces that are converging - security fragmentation, and the march towards widespread cloud adoption in the enterprise. In order to avoid becoming the next security headline, companies have raced to adopt the latest and greatest security tools, causing the market to expand rapidly - catapulting worldwide security spend to $124 billion in 2019 according to Gartner(nearly double the spend from just five years ago). We've reached a point where large companies are often using 50 - 100 different security tools from more than a dozen different vendors, with each point-product addressing a small piece of the ever-growing cybersecurity puzzle," says Vaidyanathan Iyer, Security Software Leader, IBM India/South Asia.
"As businesses move mission-critical workloads to hybrid multi-cloud environments, security data is spread across different tools, clouds, and IT infrastructure. This can create gaps that allow threats to be missed, leading security teams to build and maintain costly, complex integrations and manual response plans," says Mary O'Brien, General Manager, IBM Security. "With Cloud Pak for Security, we're helping to lay the foundation for a more connected security ecosystem designed for the hybrid, multi-cloud world," she adds.
To further, accelerate industry migration toward open security, IBM is also spearheading open-source projects to make security tools work together natively across the security ecosystem. As a founding member of the Open Cybersecurity Alliance, IBM, and more than 20 other organizations are working together on open standards and open source technologies to help enable product interoperability and reduce vendor lock-in across the security community.