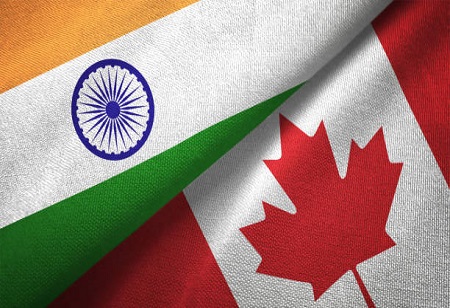 An official statement said on Monday that trade ministers from India and Canada will review progress in talks on the two countries proposed free trade agreement as well as discuss ways to strengthen economic ties.
On Monday in Ottawa, Commerce and Industry Minister Piyush Goyal and Mary Ng, Minister of International Trade, Export Promotion, Small Business, and Economic Development, will co-chair the discussions for the sixth India-Canada Ministerial Dialogue on Trade and Investment (MDTI).
MDTI is a bilateral mechanism that provides institutional mechanisms for discussing a wide range of trade and investment issues and areas of cooperation.
The discussions will centre on a variety of topics, including bilateral trade relations, investment promotion, and green transition - including critical minerals, according to the statement.
"The ministers will also review the India-Canada CEPA (Comprehensive Economic Partnership Agreement) negotiations," the statement continued.
Both ministers launched CEPA negotiations at the last MDTI meeting in March 2022, with the possibility of an interim agreement or EPTA (Early Progress Trade Agreement).
Seven rounds of negotiations have taken place since then. In such agreements, two countries reduce or eliminate customs duties on the greatest number of goods traded between them. They also liberalise standards to promote service trade and attract investment.
Goyal will also be in Toronto from May 9 to 10, where he will have a number of engagements to promote trade and investment.
"These engagements will include meetings with CEOs of key Canadian companies, a Round Table of Indian and Canadian CEOs, interaction with Canadian and Indian companies based in Canada, and a Financial Sector Round table," according to the commerce and industry ministry.
A delegation of Indian CEOs is accompanying the minister.
Between April 2000 and December 2022, India attracted USD 3.2 billion in foreign direct investment.