Micro Focus Introduces New Family of Software, Delivering Unified Performance Engineering at Massive Scale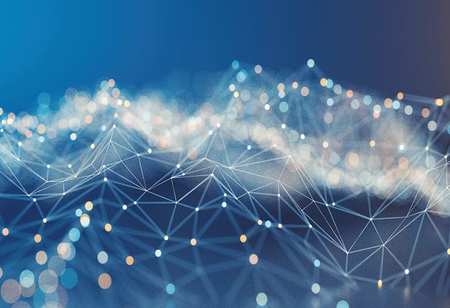 CEO Insights team, Press Release
Micro Focus today unveiled the new LoadRunner family, a unified set of enterprise-grade performance engineering solutions spanning developers to performance engineers, incorporating intelligent analytics and supporting extensive integrations with DevOps and application performance monitoring (APM) tools. With the LoadRunner family of solutions, organizations are equipped to design better performing software from the start as they quickly root out issues and deploy high-performing applications.
To meet the demands of rapid application delivery, modern software teams need an evolved approach that goes beyond traditional performance testing. Micro Focus supports a proactive, continuous performance engineering discipline that includes four key attributes: expansion of performance testing to new roles, integration into the CI/CD process, end-to-end performance monitoring, and continuous improvement. According to the December 2019 (originally published in June 2018) Gartner Report: Adopt a Performance Engineering Approach for DevOps: "By 2021, organizations that have embraced a performance engineering approach for application development will outperform the competition that has not, in both customer satisfaction and business results."
Saurabh Saxena, Country Director – India, Micro Focus said, "Some of the most load intensive applications in India - from citizen facing government applications to the largest banking and telecom applications, are tested and optimized for performance using Micro Focus solutions. With this release of the LoadRunner family, we reaffirm the commitment to our customers by bringing more value through innovative features and integrations within the DevOps ecosystem."
"Building on our legacy in performance testing, the LoadRunner family lets our customers engineer performance early in the lifecycle all the way through the end-user experience," said Raffi Margaliot, Micro Focus Senior Vice President Application Delivery Management. "An integral part of the strategy was also streamlining the architecture and improving the user experience to enable greater collaboration and flexibility across our LoadRunner solutions."
Micro Focus LoadRunner family capabilities enable users to:
•
Implement a proactive performance strategy –
Mitigating performance risks requires testing at all stages. LoadRunner solutions match different skill sets and foster greater adoption from developers, dev testers, performance engineers and QA.
•
Seamlessly collaborate, share and reuse –
LoadRunner's new shared and open architecture breaks down siloes between users, teams, and tools. Scripts, scenarios, and load generators are easily shared across solutions to maximize reuse, minimize duplication, and improve collaboration.
Building on our legacy in performance testing, the LoadRunner family lets our customers engineer performance early in the lifecycle all the way through the end-user experience
•
Optimize performance with community analysis –
A centralized approach to test data collection allows teams to connect the dots between developer, CI, and end-to-end performance tests. Through data visualization, teams can view real-time results and manipulate data to make smarter decisions.
•
Scale with broad support –
LoadRunner supports more than 50 application protocols and technologies and over 52 scripting technologies, integrating with open source CI/CD tools, and enhancing data visualization with Grafana and InfluxDB.
•
Adjust licensing based on need –
The LoadRunner family is now more affordable and enables teams to share licenses between the products, and rapidly scale up or down based on seasonal or ad hoc demands.
"LoadRunner solutions enable our performance engineering pipeline to support our ever-growing product development pipeline," said Vivek Koul, Engineering Manager, Performance and Reliability, at McGraw-Hill. "We have been able to move testing into our CI/CD pipeline so that each code commit can be certified for optimal performance. We currently 'shift-left' by providing self-service performance tests to developers for quick and easy execution without worrying about test infrastructure."
LoadRunner extends existing support of APM tools with a new AppDynamics partnership. The correlation of data across these tools generates more granular results, increases cooperation, and centrally archives historical data for trending, automated comparisons and SLA validations across multiple data sets.
"As companies undertake digital transformation projects, our partnership gives them the tools to accelerate their journey with vital real-time and historic insights into application, user, and business performance," said Matt Chotin, Senior Director, Product and Technology Strategy, AppDynamics. "Our customers will be able to better test the performance of any application type."
The Micro Focus LoadRunner family of performance engineering solutions includes LoadRunner Professional, LoadRunner Enterprise, LoadRunner Cloud and LoadRunner Developer. LoadRunner Developer is available free of charge and includes up to 50 virtual users. These solutions help teams deliver high-performing apps that surpass customer expectations using end-to-end performance engineering.
Source : Press Release