MRSS India Releases Its Knowledge Report at ASSOCHAM'S 4th National Symposium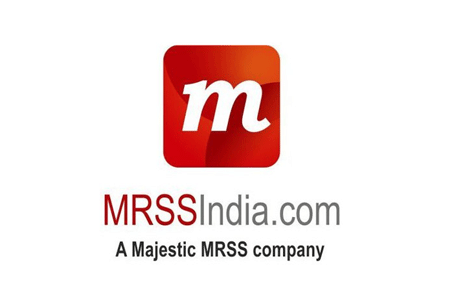 With a stark objective to provide a common platform for the Nutraceutical, Pharmaceutical and Food industry, ASSOCHAM organized the 4th National Symposium titled 'Nutraceuticals: Functional Foods, Dietary Supplements and Natural Medicines'. Held at New Delhi, the conference aimed to promote the overall development of the nutrition and health products sector, and the highlight of the event was MRSS India – the first & only listed Market Research Company – released its knowledge report titled 'Indian Nutraceuticals Market-Current Scenario & Future Trends'.
Released by the keynote speakers & panelists namely, Ashwini Kumar Choubey (Minister of State, MoH & FW), Ashish Bahuguna (Chairperson, FSSAI), Raj Sharma (Chairman, MRSS India), and many others, the report
enables Nutraceuticals, Pharmaceuticals & other stakeholders of the industry (both experienced & newcomers) intending at inviting investments from Indian and multinational organizations with strategic intent to understand the emerging business opportunities and the entire ecosystem of the Nutraceuticals.

As per the report, the global nutraceutical market is expected to reach $578.23 billion by 2025 at CAGR of 8.8 percent, and the CAGR of the dietary supplement sector is expected to exceed 9.7 percent from 2017 to 2025. Coming to the Indian nutraceuticals market, it is expected to witness an upsurge from $4 billion in 2017 to $18 billion in 2025, imparting a whopping 21 percent increase every year. This will likely be fueled by a significant 25 percent annual growth in functional food & beverages market, accompanied by similar potential growth from the other segments.

Commenting on the occasion, Raj Sharma, Chairman, MRSS India says "Western countries like America have repackaged, rebranded and renamed our Ayurveda as nutraceuticals that have instituted a significant positioning in the global market. The lack of awareness-specially in terms of media is the reason behind lacking Indian involvement. The time is now to grow up and change. We are not talking numbers. We are talking attitude, discipline and change of behaviour to make this industry body a global player".