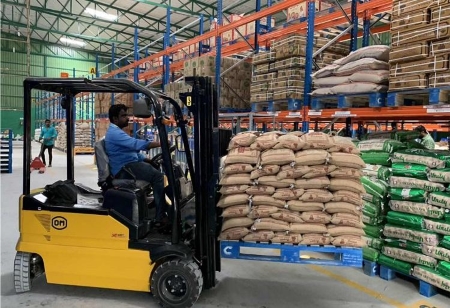 The spike in industrial, third-party logistics (3PL), and retail activity has boosted warehousing demand to a new high across India's important logistics markets, which include 8 primary and 17 subsidiary markets.
A good regulatory environment, combined with government assistance through policy and reforms, has begun to increase infrastructure spending and, as a result, overall demand for modern warehousing.
According to Knight Frank India data, the country's top eight markets experienced a historic high in demand, hitting 51.3 million sq ft in 2022-23 and raising the compounded annual growth rate (CAGR) to 24% between 2016-17 and 2022-23.
Notably, the volume of transactions in Mumbai, Bengaluru, and Kolkata was at an all-time high in 2022-23.
"The warehousing market has seen consistent growth, with transaction volumes exceeding those of the previous year, which were already the highest in history." This expansion has spread beyond the top eight markets and into secondary markets, aided by improved infrastructure such as highway networks, rail systems, and air transportation. Indeed, there has been a noteworthy movement in storage occupier categories," stated Shishir Baijal, Chairman and Managing Director, Knight Frank India.
India has profited from China's ongoing decentralisation of industrial capacity, the most recent example being Apple, which currently manufactures 7% of its iPhones in India, up from 1% in 2021. Furthermore, the government's emphasis on 'Make in India' and the Production Linked Incentive (PLI) scheme have begun to pay rewards and continue to strengthen the prospects of the country's manufacturing industries.