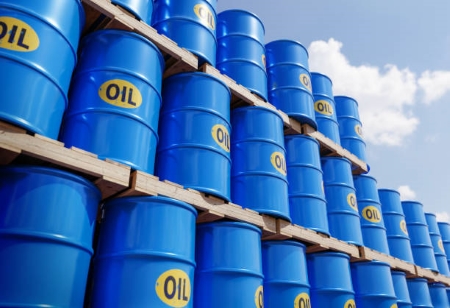 Russia remained India's top crude supplier in April, increasing its market share to 36%, but a slow month-on-month increase fueled speculation that imports from the country may peak in May. This is being attributed to Chinese competition for oil.
According to energy cargo tracker Vortexa, Russia supplied 1.68 million barrels per day (mbd) of crude to Indian refiners in April, 4% more than 1.61 mbd in March. In April, China imported 1.3 million barrels per day by sea from Russia, while Europe imported 206,000 barrels per day.
In April, India's total crude imports fell 3.5% from March to 4.6 million barrels per day. Russia increased its share of India's crude imports to 36.4% in April, up from 33.8% in March. This compares to a previous share of 0.2%.
However, imports of deeply discounted Russian oil have slowed in recent months. After increasing by 29% in December and 26% in February, the rate of growth slowed to 1.8% in March and 4% in April.
Iraq's market share in India fell to 17.6% in April from 18.4% in March, while Saudi Arabia's share fell to 14.5% from 21%. The UAE's share dropped from 6.5% to 4%. The United States and Africa both gained slightly.
"India's imports of Russian crude in April set a new record, but the month-on-month increase has slowed and may have peaked this month." Increased Chinese competition for Urals will most likely limit India's gains from Russian crude imports," said Serena Huang, an analyst at Vortexa.