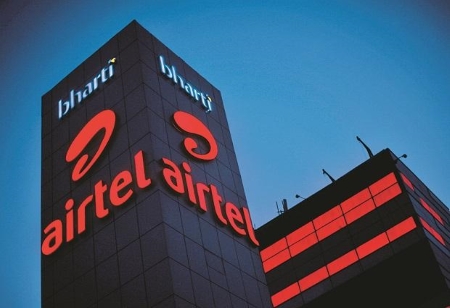 Bharti Airtel has announced that it will merge its Sri Lanka operations with Dialogue Axiata, the country's largest telecom provider. The merged entity is expected to become the country's largest telecom provider.
"Dialogue Axiata Plc, Axiata Group Berhad, and Bharti Airtel Limited have agreed to merge the operations of Bharti Airtel Lanka (Private) Limited, Airtel's wholly-owned subsidiary, with Dialogue, an Axiata Group Berhad subsidiary." The proposed transaction calls for Airtel to receive a stake in Dialogue equal to the fair value of Airtel Lanka. "Upon completion of the transaction, Airtel will be issued new shares in Dialogue," the companies said in a joint statement.
Dialog accounts for 57% of the mobile market in Sri Lanka. The government-owned Mobitel acts as the second-largest telecom provider in the country, followed by Hutchinson Telecommunications. Hong Kong-based CK Hutchinson Holdings Limited holds a majority stake of 85% in Hutchinson Telecommunications, whereas Emirates Telecommunication Group holds a 15% stake in the company. Bharti Airtel, which started its operations in 2009 in Sri Lanka has a customer base of 1 million in the country. The company claims to have 4G and 5G networks across the country.
"Discussions about the proposed transaction are currently underway between the Parties as well as with the relevant regulatory authorities in accordance with applicable laws and regulations." "The proposed transaction is subject to the execution of definitive agreements and the fulfilment of all closing conditions, including applicable regulatory and shareholder approvals," according to the statement.
The company announced a strategic partnership with Bridgepointe Technologies, based in the United States, earlier this week. The Airtel-Bridgepointe collaboration will allow US businesses interested in expanding into India and Africa to use Airtel's digital infrastructure solution. Airtel has over 500 million customers spread across 17 countries in South Asia and Africa.