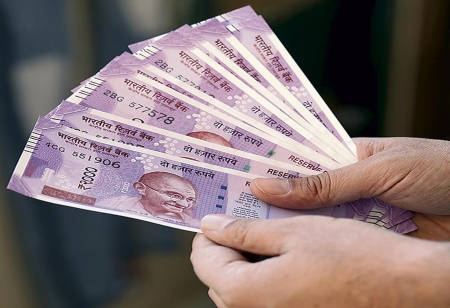 A key executive at Russia's Gazprombank said on Monday that the bank has expanded its links with Indian banks to speed up trade between the two countries in national currencies, as Russia has become India's largest supplier of oil this year.
Trade between India and Russia has increased since the West imposed sanctions on Russia for its invasion of Ukraine last year, which has altered oil and other goods flows.
"We worked hard to establish our level of partnership with Indian banks, and our representatives here worked hard," Elena Borisenko, deputy chairman of Gazprombank's board of management, said Monday on the sidelines of an India-Russia business dialogue event in New Delhi.
"Now we have infrastructure, we have payments from banks … it is much better than it was three months ago," she added.
Gazprombank is Russia's third-largest lender in terms of assets and a vital link in the Russian energy trade.
The trade balance is shifting increasingly in favour of Russia as a result of increased oil purchases. Borisenko believes that Russian companies investing in infrastructure projects in India could help to improve the balance.
"We are hoping that trade will improve and that payments between Russia and India will become more and more in national currencies," the executive said.
Last year, India implemented a broader framework to facilitate overseas rupee trade, and many foreign banks, including Gazprombank and other Russian institutions, have opened vostro accounts with Indian banks since then.