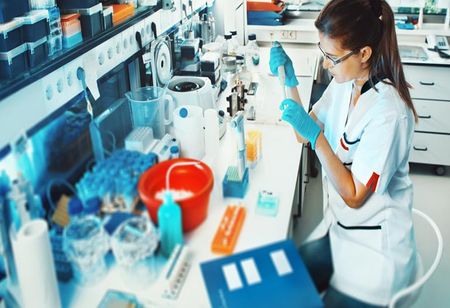 CEO Insights team
Transaction Data Systems, one of the leaders in Independent Pharmacy Management Softwares and the parent company of the Rx30 and Computer – Rx pharmacy management systems has acquired Pharm Assess, a pharmacy assessment consulting company and its Retail Business Solutions product suite (RBS).
Monty Rogers, President & Owner, Pharm Assess, comments, "Our pharmacist-owned and operated comprehensive retail business solution (RBS) offering incorporates over 20 years of experience working closely with pharmacy owners. Independent and community pharmacies need their key vendors to be experienced and readily available business partners in this fast-pace and ever-changing industry. With this acquisition, I'm glad we will be able to deeply integrate our program with the TDS platforms to bring enormous scale in making affordable real-time business solutions available to independent and community pharmacy businesses".
With this deal, Pharm Assess Retail Business Solutions will toil with TDS technologies and distribute specific business solutions to independent and community pharmacies.
In addition, TDS' Rx30 and Computer – Rx pharmacy clients will have the access to all products and services including financial and analytical reporting, cash pricing assistance, inventory management tools, 340B profitability and analysis, third party payer contracting assistance, third party payer audit assistance, vaccination programs, pharma co-pay and trial card pay assistance program and controlled substance patient monitoring program.

Commenting about the acquisition, Jude Dieterman, CEO, TDS, says, "TDS is excited to announce this acquisition. Pharm Assess and Monty Rogers will bring valuable insight gained from 20 years of experience in our industry, where Monty has worked side-by-side with independent and community pharmacies for decades. Monty's experience with business solutions, managed care and third-party payer contracts will bring substantial knowledge to the TDS strategic roadmap as we continue to bring technology and innovation to our clients".

Founded in 1996, Pharm Assess's objective is to help clients achieve the highest level of business success through profitable outcomes or cost containment. It promotes a realistic approach to manage the weighted areas of businesses involved within the pharmacy industry. Pharm Assess also provide assistance for pharmacy owners exploring their options regarding the acquisition or selling of pharmacies.

Transaction Data System's proven pharmacy management software and its continually growing and evolving products and services offer pharmacies the technology and support they need to succeed in a dynamic market place. Since 1978, TDS has worked towards the success of independent pharmacy and currently the largest install base of independent pharmacies in the industry with systems in all 50 states and the Virgin Islands. With this, TDS has become one of the leaders in Independent Pharmacy Management Software.