What is forex trading hour's clock?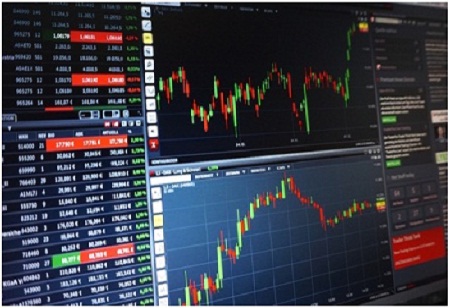 Team CR
The Forex market is open 24 hours during weekdays. This doesn't mean that any time is profitable
trading time Forex trading hours are divided into three main and several minor trading sessions that
have specific opening and closing hours. Knowing the time frames of these sessions helps to identify
strategic points in time to trade. However, one can easily forget when each session opens and closes.
That is where a Forex trading hours clock comes in handy.
A
Forex trading hour's clock
gives you an accurate visual of which market is open at a given time. It can also give you a visual of market activity as well as strategic points for trading. The clock automatically adjusts to your computer's or smartphone's times. You don't have to waste time doing time conversions to follow the market activity. It is a very critical tool for successful trading especially for traders who frequently travel across different time zones.
Forex Trading Sessions/Markets
To use the Forex clock effectively, one needs to understand the properties of each trading session.
During these sessions, the city considered as the financial hub of the region is given the session title. That city's business hours are used for the respective trading session.
The major FX trading sessions are the Asian (Tokyo) session, the European (London) session, and the US.
(New York) session. Minor sessions include the Sydney, Singapore, Frankfurt, Hong Kong and Wellington/Auckland sessions.
Below is a characterization of each major Forex session: Tokyo Session (Opens 22:00 GMT, Closes 0800
GMT) This is the first session to open. It covers around 6 per cent of all FX transactions. The Yen is the most traded currency.
This session includes trading activity in Sydney, Hong Kong, and Singapore. Although these are
considered as minor markets, they are busy financial centers with significant FX activity.
Properties of the Tokyo Session
* A Lowest liquidity compared to the London and New York sessions
* A Highest level of activity is recorded at the beginning of the session
* A News from Japan, Australia, and New Zealand come out during this session
* A Strong moves in pairs containing JPY, AUD and NZD currencies

London Session (Opens 0800 GMT, Closes 16:00 GMT)

The London market is the largest FX trading session. Approximately 34 per cent of daily For. activity
comes from this market. The majority of the world's biggest banks have dealing desks in London. With the largest number of participants and transactions, this session has the highest volatility.

Key properties of the London session
* High liquidity
* It's the session with most market uptrend's and downtrends
* Lower spreads
* A Volatility normally starts slowing down around the middle of the session until the start of the
New York session

New York Session (Opens 13:00 GMT, Closes 21:00 GMT)

About 16 percent of the Forex transactions worldwide take place during this session, making it the second largest FX market. Most of the activity takes place during the US/Europe overlap. Activity slows down as London traders exit the market. The most traded currency is the U.S. dollar.

Properties of the New York Session

* Big potential to move the market with more than 80 per cent of trading involving the U.S. dollar

* Highest liquidity experienced when the U.S. and European sessions overlap

* Volatility and liquidity decrease in the US. afternoon hours

* Lowest activity on Friday afternoons

If you want to catch great trading opportunities, target actively traded markets. Trading times with high liquidity are the best points. When activity slows down, you'd better turn off your computer and rel.. Trading when activity levels are at their lowest can literally be a waste of time

Most experienced expert traders consider 13.00 GMT to 16.00 GMT as the hot zone. Volume and
volatility hit their peaks during these hours. Important global economic news gets published at this time, the market becomes very busy with active participants and currencies move quickly.

A Forex trading hours clock takes the guess work out of your timing for the best FX trading hours.
Regardless of where you are, the clock automatically adjusts to your current time zone It gives you an
accurate picture of the Forex world's 24-hour day so that you don't miss great trading times. The clock even shows you how many hours are left to the start of a market so that you can be on standby to enter or exit the market.