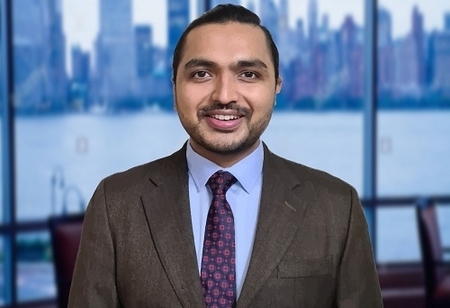 Paras Lohani, Founder & CEO, B2B Sales Arrow, 0
After a flood of Virtual Events, now Hybrid events have gained prominence in the post-COVID world. Addressing them as a substitute for the on-ground events won't be apt; rather they have helped bridge the gap between the physical and the virtual events.
Since businesses require accessible technology and seamless integration of new-age solutions to leverage the benefits of hybrid events. Organizers can leverage the one-time configured tech stack to replicate other processes of the event as well. This way, event organizers can facilitate a convenient interaction between a virtual and live audience.
Hybrid Events: The Pivot Element of Your Event Strategy
Hybrid events adopt an audience-first approach. Meaning organizers prioritize the audience journey during the event planning process. Hence, they conceptualize events that offer a deeply engaging attendee experience and establish effective communication between the brand and the audience.
With equal weightage to both physical and virtual audiences, the hybrid model facilitates smooth interaction between the two sets of audiences and creates quality networking and high-value business opportunities.
As per a Harvard Business Review report, 58 percent of businesses consider hybrid events an integral part of their future event strategy.
We expand on multiple advantages that make hybrid events an integral element of an organization's event strategy:
Greater Access to The Best Thought Leaders and Renowned Keynote Speakers
The quality of thought leaders and keynote speakers characterize the quality of any event it manages to onboard. Hybrid events offer a broader scope for businesses to associate with industry experts who grace the occasion at comparatively reduced costs instead of on-ground events. Acquiring global business leaders further infuses the acceptability and credibility of the hybrid events amongst the attendees. This eventually elevates the value creation for the attendees.
Global Audience Reach and Connect
As per Metrigy's research, 50 percent of corporate event attendees consider hybrid events as the ideal platform, offering practical solutions to their current business challenges. The hybrid model of events overcomes geographical barriers and logistical challenges to gain broader access to audiences worldwide. Thus, organizations can target a vast set of prospects.
Hybrid events offer a platform where organizations can maintain connections with existing clients and target new business opportunities across the globe. It incorporates global access to a highly qualified audience that determines the overall success of an event.
Enhanced Audience Engagement
Enhanced Audience Engagement is one of the differentiating factors between physical and hybrid events. The virtual element in the hybrid model creates opportunities that drive deeper audience engagement.
According to Marklectic, while 34 percent of organizers are looking forward to investing in the hybrid model, 21 percent of marketers would invest in a hybrid event platform
The global virtual audience leverages computer and mobile devices to participate and engage with the event content. The latest Markletic report suggests that 81 percent of the event organizers consider networking capabilities to be crucial for the success of hybrid events.
Conducting audience polls, Q&A sessions, and allocating space for in-person and virtual meetings are just a few examples of smoothly engaging live and online audiences at hybrid events. They also provide a platform for both attendees to interact with one another and network with the industry experts to explore relevant business opportunities.
Sponsorship Opportunities
Hybrid events generate greater sponsor interest with one-on-one communication and more extensive audience reach. The hybrid phenomenon garners sponsor attention on a platform that aids in sponsoring live streams, apps, etc. Businesses attract virtual sponsorships to increase audience participation, creating quality business opportunities while simultaneously earning significant revenue.
Cost-Effective Solution for An Improved ROI
Hybrid events are a cost-effective solution with a substantially reduced attendee headcount that minimizes the overall event overheads, including equipment and accessories, travel expenses for keynote speakers, celebrity guests, expert panellists etc.
With more extensive access to a global audience and significant onsite cost reduction, hybrid events possess the potential to scale down physical events while enhancing an online presence.
Businesses are adapting to the hybrid model of possibilities to organize Fireside Panel Discussion, Product Launches, Conferences, Seminars, Trade Shows, etc., that empower the sales leaders with highly qualified leads.
Summing Up!
With a plethora of benefits discussed above, hybrid events supersede their physical and virtual counterparts. The Global Business Travel Association states that 65 percent of respondents are keen on organizing hybrid events in the future. According to Marklectic, while 34 percent of organizers are looking forward to investing in the hybrid model, 21 percent of marketers would invest in a hybrid event platform. Thus, the hybrid model of events is all set to define the future of the event industry while being a pivot to the organizations' event strategy.