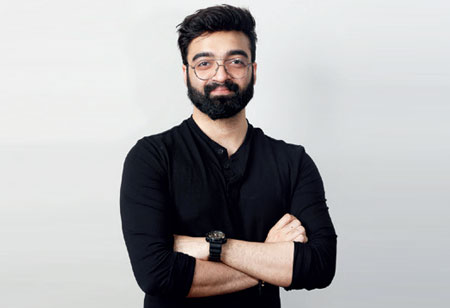 Ayush Verma, Practice Lead - AI & ML and Shveta Raina, AVP - Communication & People Strategy, AVIZVA, 0
Having completed his BE from NetajiSubhas Institute of technology, Ayush has been associated with AVIZVA for over three years now.
In her 13-year long career, Shveta has worked with Max Life Insurance, Escorts Limited, and Anand Group, prior to joining AVIZVA in 2014.
The magnificent advancement of the global mobile industry is one of the principal break throughs of the last decade. 'Mobile-first' has become the preferred route for most, if not all corporates. Crafting and upholding one's digital presence is an indispensable function of every business today. The heightened consumption of mobile phones has induced nearly all online services and applications to expand their presence from web applications to mobile spaces. But, what is the yardstick for measuring the success of a mobile application?
Many believe that it is the user's onboarding metric that makes a mobile application victorious. But, this is a highly simplified notion. A mobile application's win is principally determined by its user engagement and user retention instead. Therefore, it makes much sense that `Nearly one in four people abandon mobile applications after only one use'.
Even the best UX Designers of the world are yet to crack a code or a formula that guarantees user's attention and a maximum user retention rate. Thus, here are the prerequisites for designing and developing a flawless mobile application.
Provide a Good User Interface & a Seamless User Experience
A good user interface and a seamless user experience are always engaging for the users. The first feature that the user notices before downloading an application is its design. The user experience index comes into play when the user begins interacting with the application. A good application should have the following:
•A seamless user experience that caters to user requirements,
•A clean user interface that is readable and accessible on small portable devices
•Speed.(Because nobody wants to wait!)
The technological advancements in the application development world have given rise to a lot of competition and resources. There are numerous libraries /frameworks to ameliorate the user experience. It is important to identify the key focus areas for mobile application development which more often than not go unnoticed. Some ways to ensure a good user experience are:
•Designing Finger-Friendly Applications:
I have come across several applications, where I am unable to click on the action icon. Such mobile applications need an extra 'attention to detail' factor that accounts for the limited space on the device. Integrating the application with animation as per the touch gesture is a good feature to have in the application. It keeps the user engaged.
•Making the Application Accessible(Web & Mobile):
We may not realize, but making an application accessible solves a lot of problems. There are definite guidelines on the colors, text size, placement of icons, information, and other aspects. It is an absolute necessity that we follow and design our application following accessibility guidelines.
•Identifying & Simulating Touch & Activity on Mobile Devices.
It is recommended to study user behavior for a flawless experience. There are different tools available to study the same. The most popular being Google Analytics. It monitors user activity across the application. The data can be used to understand user behavior and
patterns and is useful in optimizing the application.
•Building a Walk through of the Application:
This is absolutely necessary & extremely helpful if an application has several features.
•Focussing on Speed & Performance:
The speed with which an application operates always plays a huge role in the user experience. We often tend to uninstall the application in case it is slow. We must take into account factors that affect the application's performance and speed before finalizing the tech stack for the same.
2.Provide a Good Onboarding Experience
You mayfind yourself downloading numerous applications, but only a few of them are often used. We tend to go with an easy-to-use application. It may come as a surprise that user onboarding experience plays a huge role in determining user engagement and retention. It is recommended that the onboarding experience should not take longer than a minute. Using a proper mobile onboarding process leads to an effective change in user engagement and user retention.
•Use Visuals to Highlight the Key Features:
It is always good to highlight the key features of an application in a concise manner during the onboarding process. It gives the user an essence of the application.
•Give a Preview of the Application:
Add visuals to educate and guide the users about the application's key features and processes.
•The Signup Process Should be as Short as Possible:
A multi step onboarding form is one of the worst things one can do to their application. There is a high probability that the user may decide to uninstall the application in that case. The onboarding form should be short and it must ask for just the necessary information.
3.Integrate Push Notifications
Push notifications are a way of sending messages/ alerts from the application even when the application is not running in the background. They have become a popular marketing tool. They are useful in sending out realtime updates and notifications thus capturing user attention &driving user engagement. Further more, they can be customized according to user behavior and demographics. Push notifications have proven to be very effective in reengaging inactive users as well. One may even go an extra mile to pair push notifications with deep links. This provides direct one click access to the content.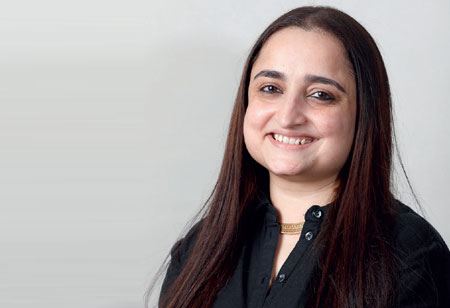 Shveta Raina, AVP-Communication & People Strategy, AVIZVA
However, as effective as it may seem, it is important to limit the number of notifications being sent out, so that the user is not over whelmed. The users must be always provided an option to optout. In most cases, customers do optout of these notifications. It is critical that we customize the notifications as per user behavior and requirements to provide a good experience to them and to keep them engaged with the application.
While working on a mobile application, it is crucial to identify what works best for your application. There may be features and processes which work best for a certain type of application but not for others. The idea is to identify what keeps the user engaged as per your business requirements and integrate it into your application. You must test, learn and optimize to achieve the best results.
Thus, user engagement in mobile applications can be duly and perfectly refined by following three salient steps ensuring a clean user interface & a seamless user experience offering an effortless onboarding experience and integrating pertinent push notifications.