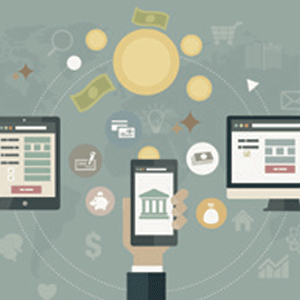 Entangled by the escalating financial stress, people in India encounter a wide spectrum of issues with regards to saving their hard-earned money and eventually get lost in the complex jargons of the contemporary finance industry. Brining people out of this enigma by making conversations around money simple and easy is Sqrrl Fintech through its unique and efficient platform –'Sqrrl'. This platform's primordial goal is to assist young Indian consumers in saving small sums of their money instead of a large sum in just a few clicks, thereby infusing financial prosperity in their lives.
Harnessing the might of technology across the realm of finance, Sqrrl democratizes access to users across the length & breadth of India and also outclasses as the largest millennial cohort in the world catering to 440 million millennials (born between 1980-2000). In addition, the platform breaks the barriers of language by speaking to clients in more than eight languages, thus instilling a great deal of comfort in them while communicating. Sqrrl also specializes in income tax saving investments for its clients by presenting them a simple, seamless and effortless experience all through the process.
The mastermind behind Sqrrl is Samant Sikka (Chief Dreamer & Founder), an IIPM Delhi Graduate with phenomenal entrepreneurial exposure. Samant has exclusively narrated his professional experiences, personal interests, skills and his other attributes with CEO Insights. Below are the snippets!
Kindly illustrate on the various insights that you have gained in your journey before sowing the seeds of Sqrrl Fintech.
Recounting my career since its dawn, I feel extremely proud to have been associated with diverse people from organizations such as
Darashaw & Company (tenure - eight years), Franklin Templeton, AIG, Goldman Sachs and Axis Asset Management. During my tenures at most of these firms, I was a part of the founding team wherein I earned tremendous experience in building businesses and teams from the scratch. I gained exposure across a plethora of business models(B2B, B2C & B2B2C) and organizational templates from family run to large Indian corporate houses. I also partook in various activities of marketing, building large distribution franchises and managing large teams across the Indian territories. On the whole, these experiences have fostered a sense of deep learning within myself and also guided me immensely while dealing with variegated situations and people.

"I firmly trust from experience that anyone who doesn't have a good personal life cannot contribute effectively at work"

What were the aspirations that moulded you into a well-versed and accomplished entrepreneur today?
I always believed that entrepreneurship is a quite misunderstood concept. In fact, entrepreneurship is more about attitude while everything else follows next. An entrepreneur has to build something on his own with no back-up from the organization or its talent pool besides lacking multi-faceted domain experience. It is a bigger test of his/her ability to attract talent, multi-task, work under constraints of capital & resources and cope up with failure on a daily basis.

With Sqrrl, I wanted to create something that can impact billions of people and also realized that there is huge value at the intersection of technology & finance that ought to be delivered rightly to the customers. Eventually through Sqrrl, I strived to address and resolve the biggest challenge of offering efficient access to the financial products & services.

Explain about the thoughts and experiences you went through while pitching for funds.
In the journey of pitching to investors, you meet a lot of people with all kinds of questions and perspectives. Despite their demeanour, you ought to thank each one of them and keep sailing ahead. It's you who needs to decide whether you want your investor as a co-traveller all throughout your pursuit or as just a cheque book. In fact, we were fortunate to acquire an investor who shares our vision
and works in tandem with us to attain progress.

Has your family encouraged and supported you all through your journey so far? What do you do to bring out the perfect work-life balance?
Absolutely! I firmly trust from experience that anyone who doesn't have a good personal life cannot contribute effectively at work. Before enlivening my dream, it was imperative for me to share it with my wife and kids and earn their confidence. To my acute surprise, my family trusted me right from the time I conceived the idea of Sqrrl and gave me immense strength to pursue it with all my dedication and passion. They were indeed very supportive even when we had to shift from Mumbai to Delhi, change my kid's school and at many other scenarios.

To bring out the work-life balance, I play sports with utmost passion, especially golf and try to keep up with the game at least once in a week. Golf in fact keeps me sane and balanced. I find travel very liberating and love to drive during my trips. Most importantly, trips with family actually help me in becoming close with each one of them while they also enhance the personality of my kids. At home, I try to make time for at least one meal together and feel that eating or cooking with my family is a great way to stay connected with them. I also reserve some time in the weekend for parents.

Kindly brief us about your endeavours to stay abreast of the industry trends and also your participations in various public events.
One habit that has served me well is reading newspaper every day to pace-up with the world around me. I also like reading The Economist to get global insights and trends. Keen on interacting with people, I participate in public speaking at various industry events and conferences. I also find it very refreshing to interact with the younger generation by visiting colleges and universities. It is my small way of contributing to the upcoming generation apart from my interests to learn something from them.

Key Management:
Samant Sikka, Chief Dreamer & Founder
Samant is a well-versed entrepreneur with almost two decades of work experience in the financial services sector wherein he built many businesses from the scratch.