SUCG Infrastructure India: Blending Visibility, Communication & Technology with Strong Culture Values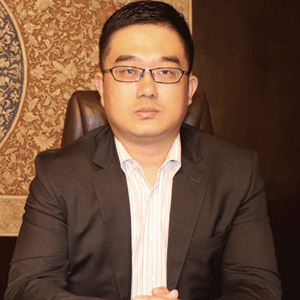 Construction projects are growing increasingly complex, as architects nowadays are designing smart structures, including components with which contractors have had minimal experience. This is further exacerbated by factors such as multiple subcontractors & locations, and unanticipated events like severe weather. In such an environment, it's imperative for managers & executives to get a complete view into the daily processes and activities within their departmental realms for evaluating the progress of active projects and making well-informed decisions or addressing project issues early. SUCG Infrastructure India Private Limited, an international company, caters to its clients proficiently by cracking the code to achieve clear visibility and open communication throughout the organization.
This Delhi-headquartered company is and has been involved in several Metro construction projects for Delhi Metro Rail Corporation, Chennai Metro and Mumbai Metro Rail Corporation, over the last 10 years and has created an exemplary track record as such. Armed with systematic knowledge of business module, management skill, and modern enterprise management, Wang Xin Ping, Managing Director, SUCG Infrastructure India, has been proficiently selecting, cultivating, and spreading a competitive expertise up, down and across SUCG Infrastructure India's projects, since its inception. With stark focus on creating a specific capability that would allow the organization to eclipse the competitors, he shapes up corporate policies that strengthen the firm's competencies. In an exclusive conservation with CEO Insights, Wang articulates SUCG Infrastructure India's unique features, corporate culture, and upcoming innovations. Here are the snippets:
Kindly tell us about the elements that set you apart from the competition.
Our stakeholder is a state-owned conglomerate with business scope ranging from investment, design, construction &management of urban construction projects to real estate development, TBM
manufacturing and so forth, which has proven its mettle in the construction of world-class infrastructure projects both at home and abroad. Drawing on the 'mother' conglomerate's expertise, we specialize in tunnels, bridges & highway construction, waste water treatment systems and full integration of civil construction of Metro projects.

SUCG Infrastructure India's competency can be illustrated with our ongoing Mumbai Metro Project. Mumbai and Shanghai are twin cities geographically. With Shanghai more advanced in its infrastructure development, especially in underground metro projects where our conglomerate has been a key player, proven architectural prowess in the said fields can be transferred and emulated in the Mumbai Metro Project; thus rendering our implementation more efficiency with quality.

" Embracing technology in our core activities, we utilize applications not only to store data but also to communicate it meaningfully"

Furthermore, embracing technology in our core activities, we utilize applications not only to store data but also to communicate it meaningfully. To alleviate major pain points for workers both in the field and home office, we have adopted the simple WhatsApp mobile application technology to automatically create professional, company-branded daily reports from data supplied in the field by superintendents and foremen.

What kind of innovation is currently happening in your organization?
Our innovation includes a broad range of activities directed towards improving quality, productivity & efficiency of the materials, equipment, labour & management of construction focusing and assimilating feedback from our projects in Shanghai, Singapore, Hong Kong, India and so on. One major R&D is coming up in tunnel and underground technology for developing new & improved solutions for construction and increased utilization. As examples to name a few, development is directed towards improved understanding of grout flow in rock mass, revolutionary steel qualities with longer service life and better drill-ability performance of Tunnel Boring Machine and better local utilization of excavated materials.

SUCG Infrastructure India's role is to provide its portion of the relevant data and feedback from the ongoing projects for the Group's R&D and harvesting the results & solutions for application in its operation towards the project goals of safety, sustainability, quality, timeliness and cost efficiency.



Please throw some light on your corporate culture.
We strongly believe that if you get the right people and the right corporate culture, then anything is possible. We have established well-developed procedures and formal & informal feedback mechanisms within the company to listen deeply and keep communication open. It's critical, since it ensures that the entire team knows a project's objectives, risk & expectations. This can boost the whole team's morale.

Tell us about the company's future roadmap and the strategies SUCG Infrastructure India wields to accomplish them?
We envision to integrate information technology as one of the new ways to execute projects. To foster this, we're in the process of inspiring employees throughout the organization to abandon print-outs and instead adopt new ways of working–computers, mobile phones, augmented/virtual reality equipment or even drones. We are beefing up a dedicated IT team and drawing from our mother conglomerate's technology partner to evaluate and ensure that our digital strategies match with the company's vision and culture.

Our comprehensive training system fully supports the staff migrating into the new way of thinking & working so that necessary changes can be made during the implementation and achieve the best possible result. One such concept is to gather actionable insights and create data-driven business models systems connecting information about suppliers, sub-contractors, equipment and material across the entire company and its associated projects.

SUCG Infrastructure India will continue to expand its business in all infrastructure and construction related developments, among other forms, by entering into Joint Ventures and/or Associations with prominent Indian entities to jointly pursue, tender and undertake fully integrated infrastructure and development projects.

Key Management
Wang Xin Ping, Managing Director
Earned his BA at the East China University of Science and Technology, Wang garnered immense experience predominantly in various infrastructure projects across China, Singapore and currently India.

Offices: Delhi, Mumbai & Chennai
Offerings: Overseas Construction, Design & Management, Investment,and Sales of Construction Equipment