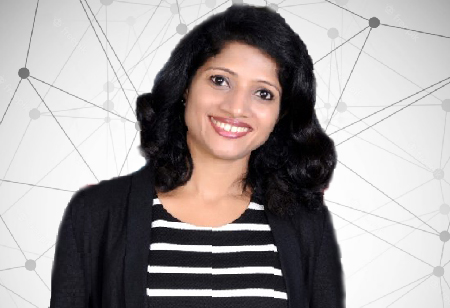 Rency Mathew, People Team Leader – Sabre India, 0
Rency is a senior HR leader with 22 years of substantial experience working with executive teams to assess, choose, and put into practice HR solutions aimed at accomplishing business objectives. She is passionate about coaching managers and executives and influencing the organization through successful partnerships. She has a Post-Graduation in Human Resource Management from XLRI, Jamshedpur.
There is no doubt that the future of work will look quite different from the way things are today, however, hybrid work is here to stay. The modern workplace is gradually building up to this reality, leveraging all the latest digital tools and technologies at its disposal.
A hybrid work environment or work structure gives team members flexibility in deciding whether they would like to work in an office or work remote. Companies have realized that a Hybrid work structure allows team members to work where they feel the most productive, reduce their commute time, gives them improved work/life balance, and reduces stress levels. This model allows companies to attract top talent from anywhere and companies save on commercial real estate costs, also reducing its carbon footprint.
Hybrid workplace also presents a few challenges for managers and the need to create practices that ensure team members in the office are in sync with those working remote and build fairness and flexibility into the workflow.
Irrespective of whether one is an experienced manager or newly minted one, there's always room for improvement. Managers must adapt their management style to suit the needs of the hybrid work environment. Below are four powerful ways to better manage a hybrid work environment.
•Offer Clarity to Team Members
Set clear goals, check in weekly or frequently to hear about roadblocks, offer support to clear them, and ensure that workloads are manageable. Team members should be held accountable to achieve outcomes.
It's also important to ensure team members know how, what they do fits into the organization's goals. Monthly check-in with team members on their goals and performances ensure that they are aligned to Manager and company expectations.
We have all seen how quickly businesses can change,
managers must be aware of priority changes and determine when to move in a different direction.
•Create an Inclusive Workplace and, be Less of a Supervisor and More of a Coach
One of the biggest challenges of managing hybrid teams is ensuring that all the team members feel like they are being heard and appreciated. Remote team members should have the same opportunities as those who work in the office.
Be a coach who: Helps team members be daily learners and brings the best of their potential.
Engage in two-way conversations that offer mutual benefit. When people see that you are invested in them, as well as, their growth, it helps their trust, engagement, and productivity take leaps.
Managers must create an environment where each team member feels comfortable sharing/speaking with their colleagues, in an open work environment. Create a strong base of trust.
•Encourage Employees to Share their Thoughts
In a hybrid setting, managers have to deal with several employees, each of whom have different working styles. Every member of the team share varied work history and distinctive personalities that dictates how well they adjust with the rest of the team. Managers must create an environment to enable each team member to feel comfortable enough to share /speak with their colleagues, in an open work environment. Create a strong base of trust.
If you have new team members joining the team provide opportunities for them to share thoughts and ideas before they become blinded by team processes and company norms. A new and fresh perspective can enrich the team. In turn, the team can use this moment to showcase inclusive behavior that welcomes the value of difference.
•Be Mindful about Time
Time is not replaceable. Be intentional about how your team spends their time. Carefully review when your team should – Collaborate, focus on completing individual task and Recharge.Managers must take a more proactive and efficient approach, now more than ever, to foster a culture of creativity and collaboration.
We are living in a different time; COVID forced us to make several advancements in the way we work. The modern workplace requires more outside-the-box-thinking and a different management approach. Mastering this shift can drive greater productivity, stronger engagement, and a healthier workplace experience.