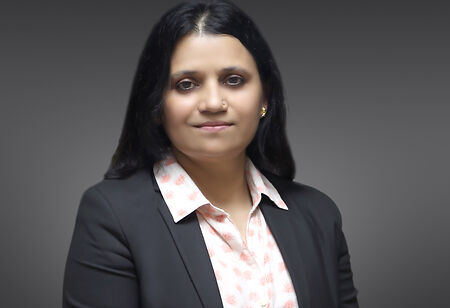 Neeta Raj Sharma, Dean, Lovely Professional University, 0
The time has come to protect our planetary boundaries by adopting sustainable practices and save the planet ecosystem from further damage.
India stands second in the world by population after China, and consequently exhausting the natural resources owing to growing population and urbanization. Reports state that approximately 36.5 million tonnes of municipal solid waste is generated in India annually. The dumping of unsustainably managed waste is causing devastating situation in the country at several places, particularly where landfills are touching the mountains' height and ground water is the cocktail of the poisonous contaminants.
Here comes the role of technologies to intervene in alleviating the deteriorations and prevent the consequences to become worsen. There is a dire need to shift the paradigm from conventional technologies to advanced technologies for enhancing green economy. Green economy groups all that related to environmental sustainability and plays a pivotal and underpinning role in providing nature-based solutions.
Green economy seems to be inclusive as far as social dimension is concerned and a key sustainable avenue, which is not confined to a specific set of people but having a wide scope of communities' engagement at various levels. If this approach is strategized meticulously, it would emerge as a significant contributor, predominantly in the economic growth of developing countries.
India is an agrarian country hence agri-waste management seems to be a dedicated sector to be mainstreamed as green economy. Nevertheless, lack of knowledge and cost-effective technologies, farmers burn the farm waste which causes rampant health issues in the country. There is the need of an hour for piloting the technologies onsite and disseminating the knowledge among the local communities.
There are some of the studies conducted onsite as a part of the research by my research team wherein we turned the agricultural waste to the biomaterials and tested the potential to treat wastewaters. We designed low cost, eco-friendly, easy to use green filters utilizing the waste and installed in wastewater drain to test the efficacy and also the presence of emerging contaminants.
We also utilized agricultural waste as a substrate material to grow the wetland plants in combination with other organic waste materials. Studies were conducted by my research scholars to utilize the waste generated from the industries for various purposes such as removing the foul smell from STPs and drains. In one of the studies along with the University of Victoria, Canada, we disseminated and demonstrated an innovative technology to car wash site owners to treat car wash effluent and valorization of treated water for irrigation.
Not only the demonstration projects on green economy, we are also offering Life Long Learning courses to stakeholders and students from engineering and science background on 'green economy and sustainable development' so as to understand the need of the society at global forum.
Students are encouraged to conduct transdisciplinary live projects in the area of sustainable development and demonstrate the technologies to local and regional communities. We liaison with solid waste management industries to mentor the workforce in designing and manufacturing the bioreactors for converting organic waste to compressed natural gas (CNG).
Further, we are spreading awareness on the best practices of waste management through our research, academics and outreach activities. We are exploring various technological innovations and inculcating entrepreneurial skills among students. Moreover, in order to engage communities, we are strategizing women empowerment in the green economy avenue keeping in view the crucial role of women in fostering sustainable development.
Higher education institutions should take the responsibilities to prepare the workforce with good entrepreneurial and managerial skills through inclusion of live projects and outreach programs as an integral component of the curriculum
There is no dearth of opportunities in this sector for creative minds having the ability of opportunities recognition, indigenous innovation, team building and networking. Higher education institutions should take the responsibilities to prepare the workforce with good entrepreneurial and managerial skills through inclusion of live projects and outreach programs as an integral component of the curriculum. The attribute of higher degree programs in science and technology should be inclined towards substantial deliverables in terms of cost-efficient technologies to balance both development as well as environment.
Some of the sectors namely agriculture, fisheries, renewable energy, forest, green buildings, sustainable transport, water management, waste management and tourism are pertaining to green economy and may be explored for sustainable technology development and economic upliftment.
The Government of India is taking initiatives for encouraging green economy. The Ministry of Environment, Forest and Climate Change (MoEFCC), supported by the principles of sustainable development under Govt. of India, launched various schemes for the improvement of human kind. These schemes are National Green Corps 'Ecoclub', National action plan on climate change (NAPPC), Swachh-Nirmal Tat Abhiyaan, Climate resilience Building among the Farmers through Crop Residue Management, Secure Himalaya Project, Green Skill Development Program, National Clean Air Program, Integrated Development of Wildlife Habitats and Himalayan Research Fellowship Scheme.
Let's make together, our planet green and clean!