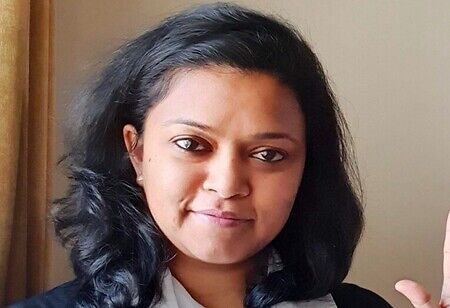 Preethy Soman, Marketing Director, Enquero- A Genpact Company, 0
Marketing has evolved from its traditional role of being communication and campaign-focused to becoming more flexible, innovative, and responsive. Traditional marketing strategies are not effective anymore and are losing their relevance with evolving times. Businesses today, understand the need to focus on digital growth, target relevant audiences, and create right experiences for customers to drive better outcomes. The pandemic has accelerated the technology transformation. This has led to rapid digital acceleration, with businesses now more fixated on data, technology, innovation, and transformation to keep pace with changing business priorities.
The Data Revolution
We are in the golden age of data. Whether you're a billion-dollar corporation, marketing agency, or small and medium business, you know that data-driven marketing is an essential part of modern-day outreach. Access to the right, relevant, and real-time data is the gamechanger. Today, data creates personalized customer experiences to build stronger relations, measure and improve strategies in real-time, increase customer satisfaction, and acquire new markets. This has given rise to a new generation of data-inspired marketers, who are user experience experts and are strategy-driven thinkers. They holistically understand a customer journey, use data effectively to prove the efficacy of their campaigns, create strong ROIs, and are collaborative in the process. Hence, an ideal marketer is experimental like a scientist and curious like a detective. Not an easy feat!
The Curious Case of Customer Expectation
Ever evolving. Complex. Tough to level up. That's how customer expectation is redefining itself these days. Technological developments are creating new opportunities for businesses. But they are also stimulating changes in customer expectations. The million-dollar question is, what does a customer of today want? Meeting and exceeding customer experience is not a one-time activity. It is an ongoing process. Thus, knowing your customers well and anticipating their expectations is crucial.
Modern-day customers are not just looking for the digital experience. They are interested in the Phygital experience – a concept that brings together the digital and the physical world through technology to deliver exciting and interactive experiences. People are not just buying products or services anymore.
They are looking for sensations, experiences, and value obtained from their investments. Businesses that care enough to offer these will thrive and stand out. Businesses must acknowledge that a digital-first consumer wants to engage meaningfully with a brand and build authentic connections. Breakthrough technologies such as the cloud, artificial intelligence, and advanced analytics act as enablers to deliver that tailored experience a customer craves.
Strategic Positioning of a Marketing Function and its Evolving Role
A marketing function sits at the cross-section of devising a strategy and delivering fast ROIs. The conversation has gone beyond outsmarting your competitors. These days, marketing is about competing with your customer's last best experience.
An organization's culture must be intelligent, collaborative, and flexible to successfully implement the next level of strategy, technology, and infrastructure in the years to come
When the pandemic hit, it put brand loyalties to the test. Companies that aligned their purposes to redefine their strategies have been able to respond with compassion and authenticity. Others barely survived. Today, CMOs are at the forefront of driving growth and are helping businesses become innovators of tomorrow.
Organizational Culture is Integral to Marketing
Peter Drucker allegedly once said, "Culture eats strategy for breakfast." While studies show a direct correlation between a healthy culture and a company's bottom line, very few organizations spend the time, effort, and resources to do anything about it. Corporate culture is complex. Most efforts fail to meet expectations since businesses traditionally believed it to be the prerogative of human resources functions. Marketing is just not about external partners and customers. It helps improve the stickiness of a productive culture by building that space for judgment-free communication and keeping internal stakeholders happy. As modern workplaces continue to evolve, business leaders recognize the importance of culture. They evaluate ways to position marketing as a strategic pivot to deliver authentic experiences to employees, customers, and partners.
Marketing at the Speed of Light!
Change is the only inevitable constant. What will matter most is how we anticipate and adapt to these changes. Go lean and agile. An organization's culture must be intelligent, collaborative, and flexible to successfully implement the next level of strategy, technology, and infrastructure in the years to come. Marketing function is an integral part of this journey.
Welcome to the future!