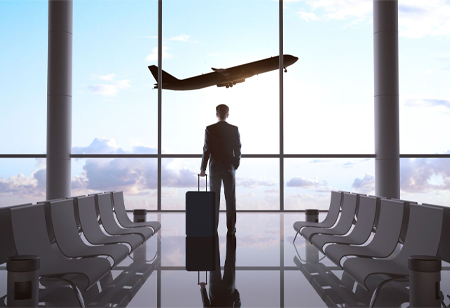 Tourism Secretary Christina Frasco stated that government organizations must look into the provision of travel mechanisms like the electronic visa system to ease travel, citing the potential of China and India as tourist source markets. The administration is currently looking into visa reforms to make it easier for foreign tourists to enter the country, particularly Chinese and Indian nationals.
The way forward for governments around the world will be to embrace innovation and rethink their service delivery models, especially for services related to freedom of movement and people-to-people contacts. With the new turn in global events and physical distance becoming the new normal in the post-COVID world.
Governments are now looking into technological options that let travelers preserve physical distance norms to the greatest extent possible while still receiving high-quality service and a tailored customer experience. E-visas may be a game-changer in this situation.
An Ease of Travel
If personal biometric enrolment is not required for particular destinations, e-visa facilitation can allow travelers to submit their paperwork, including medical certificates if required, online from the comfort of their homes. The load factor at the port of entry may be reduced if governments checked these documents prior to the customer's arrival.
Additionally, this would lessen the likelihood of exposure for both visitors and airport workers. eVisas are a useful option in situations when biometrics enrollment during the application process may not be necessary at all or where travelers from low-risk nations may be exempt from biometrics.
An e-visa can streamline and simplify every step of the visa application and approval process, from payment to decision-making to online tracking. Through a worldwide accessible application process, it gives travelers the option to finish their visa applications while on the go and offers an improved and seamless travel experience.
Aids Pre-verification Process for Travelers
It aids in enhancing border control by assisting with the prior verification of travelers' documentation, thereby easing the workload at the port of entry. From the standpoint of travelers, e-visas streamline the visa application process by eliminating the need for paper applications and the submission of physical documents in the conventional visa process. To obtain official authorization to travel before the trip even begins, travelers can submit their applications and make payments online. An e-visa speeds up the immigration procedure at airports by eliminating the need for any physical paperwork, photos, or cash during the immigration process.
Is There an Advantage for the Governments?
E-visas are advantageous to travelers and governments alike. For governments, e-visa reduces costs associated with infrastructure and labor, improves time efficiency by eliminating paper-based systems, particularly in high-volume processing during peak season, and stimulates the economy by attracting more tourists, which in turn results in the creation of new jobs. The adjudication module arranges the applicant's data in a straightforward online perspective to help the immigration officers decide whether to grant the visa through the eVisa platform itself.
All in all, it is a win-win situation for both the governments and the travelers. Now, India is emerging as a market of interest for other countries as an attractive tourist destination. Upon knowing the wonders that e-visas can do, governments worldwide are planning to use it as a means to increase tourism.
An Attractive Tourist Destination
The Department of Tourism (DOT) claims that India has transformed from being an untapped market for the Philippines into a significant source of foreign tourists. Frasco said that the Philippines is the only nation that has not yet offered Indian nationals the easy electronic visa. Why? The Philippines have yet to fully tap into this enormous market. This happened due as advisories from Philippine consular offices were limiting the acceptance of visa applications per day from only around 60 to 100, according to Frasco who cited from the airline reports.
On the hand, it was noted by the DOT that 58 percent of all Indian visitors were returning guests, underscoring the necessity of sustaining and expanding their access.
The DOT also emphasized the potential of the Chinese market, stating that China was the nation's second-largest source of international visitors in 2019 (the year before the pandemic).
More than 1.7 million visitors from China arrived at that time, bringing roughly P2.33 billion in tourism revenue.
Now it comes to the difference that e-visas bring than other types of visas and here's how.
Difference between e-Visas and Other Visas
The e-Visa requests are filed using a 24-hour, seven-day per week, safe and secure application gateway. The main difference between a standard visa and an electronic visa is that an electronic visa allows you to avoid time-consuming, inefficient paper-based procedures while saving money.
Although the eVisa application procedure resembles that of an ETA, the former is electronically linked to your passport, whereas an ETA is technically an Electronic Travel Authorization. Most often, nations provide an eVisa for certain nationalities and an ETA for visitors without a visa.
While you can apply for an eVisa before to your trip, you only receive a Visa on Arrival once you arrive.
The benefit of getting an eVisa is that you already have all the necessary paperwork and don't have to worry about getting a visa at the airport (or waiting in large lines). Free Visa on Arrival isn't usually the case.
Regular visas require embassy visits and, on occasion, visa interviews. Compared to an eVisa, which can be obtained from home with a few clicks, it is far more bureaucratic. Additionally, the eVisa used to be processed more quickly than paper visas.