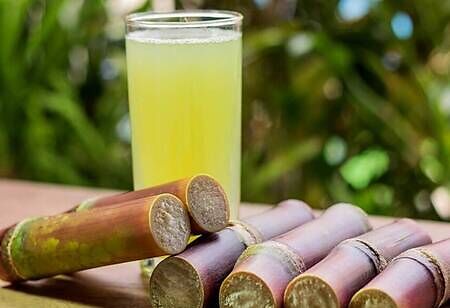 From ancient times sugar has been produced in India. Sugarcane is usually grown in tropical and temperate regions of the world. When fully matured, the stem comprises 75 percent of the whole plant. Sugarcane is categorized as a cash crop, and its major constituents are 63-73 percent water, two to three percent non-sugars, 12-16 percent soluble sugars, and 11-16 percent fiber. Besides the many health benefits, sugarcane plays an important role in the Indian economy, providing the raw material for sugar and industries producing alcohol, paper, chemicals, and cattle feed. Sugarcane production in India has a processing network consisting of 762 installed sugar mills, several associated industries, and backward and forward linkages. Juice selling is also one of the profitable businesses; we can see the sugarcane juice stalls on the roadsides throughout the length and breadth of the country. Let's decipher the juice business surrounding sugarcane and what it takes to be an entrepreneur in the segment.
Sugarcane Juice Machine:
One must get a specially designed juice extraction machine that runs on electricity to extract the juice from sugarcane. A semi-automatic sugarcane machine consists of a battery-operated system that requires you to spin the wheel to turn it on. Sugarcane-extracting machines are readily available on the market. Online retailers are also selling sugarcane juice-extracting machines. The price of the machines varies between Rs. 15,000 and Rs. 50,000. The cost is determined by the machine's efficiency. An automatic sugarcane juice extracting machine will be more expensive than other options.
Ways to Start a Sugarcane Business
Set Up the Store:
There are many ways to get your sugarcane juice business up and running. One can rent a shop, set up the sugarcane juice extracting machine and other necessary equipment, and then sell the juice. This will appeal to a wider customer base.
Street Vendor Kiosk:
You can even put up a stall on the side of the road near the busy locations and sell the juice there. They can choose from a wide range of portable booths in the market that can accommodate everything, including sugarcane, glasses, and other items.
Licenses, Authorisations, and Registration are Must
If the stall is portable and you can move from place to place frequently, it eases pressure on the licensing and rental side. The cost of starting a business at a permanent place ranges from Rs. 50,000 to Rs. 1 00,000. The price varies depending on the area where you set up your stall and the sort of machine you want to purchase. If someone wants to open a shop in one location, they will have to obtain all of the licenses stated below:
Firm registration: In order to operate a sugarcane juice business in India, one must first register their company.
Registration for the GST: In India, a GST number is required for every type of business.
A Trade License: One must also obtain a trade license from the local authorities in accordance with state regulations.
Certificate of pollution: One must need a letter of approval from the local government confirming that the sugarcane juice business solely produces sugarcane trash.
Registration as an MSME/SSI: According to the Government of India, this registration is essential to obtain a loan.
Trademark: If someone wishes to register their business trademark, they must first register their business trade.
Registration with the FSSAI: The Food Safety and Standard Authority of India (FSSAI) license is required because it relates to the food industry.
Sourcing & Market Demand
India is the second largest sugar producer after Brazil, resulting in 16 percent of world production. In India, the largest sugarcane-producing state is Uttar Pradesh, which has a 38.61 percent share in overall sugarcane production. Maharashtra and Karnataka are the second and third largest producers. Bihar, Assam, Haryana, Gujarat, Andhra Pradesh, and Tamil Nadu also are the largest producers. Our country is a leading sugarcane exporter. In the last financial year, India exported more than 28 Lakh tons of sugarcane.
Sugarcane juice, like ice cream, has the most considerable demand on the market during the summer. Not only in summer but also throughout the year, due to its nutritional value, people consume it. During the summer, more sugarcane juice stores are in the market, attracting most of the population.
Hygiene
Hygiene is essential when you start the business. Sweet products usually attract flies. One must keep in mind the hygiene factor while extracting juice. Carelessness can be dangerous for people's health and dangerous for your business. You must be extremely careful to keep the surroundings of the shop or stall clean. Also, using clean water to clean the glasses is of paramount importance. Keep disposable glasses in your shop/stall as many people like to drink in them, while it also makes it easier for takeout. So get materials to pack the juice. Purchase only fresh sugarcane from the market as those not fresh will not have much juice, and it will take more sugarcane to make one glass of juice.
Profits from Sugarcane Juice Business
During the summer, sugarcane juice vendors make a fair amount of money. The profits could be Rs. 5,000 per day. It may be a little lower in other seasons. The key to success in this business is to experiment with diverse flavors while using healthy components.