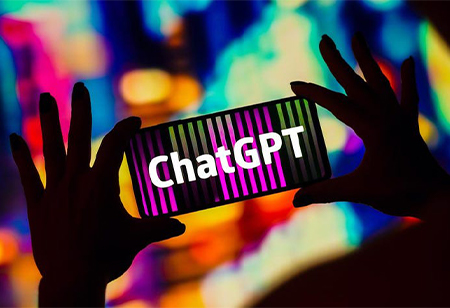 Machine learning and artificial intelligence are progressing at a swift pace. ChatGPT, an AI-powered natural language processing technology that enables human-like conversations and much more with chatbots, is one of the most significant instances for the average person. The language model may aid in producing emails, essays, and programs, as well as answering your questions. Similarly, dynamic AI has gained traction this year, grabbing the interest of consumers and inspiring businesses like Microsoft and Alphabet to release products utilizing the technology they think will change the nature of work. But right now, ChatGPT is the world's largest concern. Governments are preparing to outlaw it.
Italy, the First Country in the West to Ban ChatGPT
The well-known artificial intelligence chatbot ChatGPT from US startup OpenAI has been outlawed for the first time in the Western world in Italy. During an investigation into a potential violation of Europe's stringent privacy laws, the Italian Data Protection Watchdog ordered OpenAI to temporarily stop processing the data of Italian users.
The regulator, also known as Garante, reportedly cited an OpenAI data breach that allowed users to see the titles of conversations that other users were having with the chatbot. The extensive gathering and processing of personal data in order to train the platform's algorithms appear to be done without any apparent legal justification. Garante raised concerns about ChatGPT's lack of age limitations as well as the chatbot's potential to provide factually erroneous information in its responses. If OpenAI, which Microsoft supports, doesn't come up with solutions to the issue in 20 days, it might be subject to a fine of 20 million euros ($21.8 million), or four percent of its global annual income.
Not just Italy is considering how quickly AI is developing and what it means for society. Some governments are developing their own AI regulations that, whether or not they address generative AI specifically, surely make reference to it. A group of AI technologies known as "generative AI" create new content in response to user input. It is more sophisticated than earlier incarnations of AI, in large part due to new massive language models trained on enormous amounts of data. There have long been cries for regulation of AI. But governments are finding it challenging to keep up with the rapid advancement of technology.
Sophie Hackford, a futurist and global technology innovation advisor for American farming equipment maker John Deere says, "There have long been cries for regulation of AI. But governments are finding it challenging to keep up with the rapid advancement of technology. In just a few seconds, computers can now produce a realistic artwork, complete essays, or even lines of code. We must take great care to avoid making humans in some way dependent on a more advanced machine future."
Let's look into the steps taken by other countries:
Britain
The UK has unveiled its regulation of AI strategy. The government requested authorities in various industries to apply current regulations to AI rather than creating new ones. The UK recommendations, which don't specifically include ChatGPT, lay out a few important tenets for businesses to adhere to when incorporating AI into their goods, including security, openness, justice, accountability, and contestability. Currently, neither ChatGPT nor any other kind of AI is subject to any restrictions proposed by the United Kingdom. Instead, it wants to make sure that businesses are responsibly creating and utilizing AI technologies and providing people with adequate information about how and why certain decisions are made.
Digital Minister Michelle Donelan says, "The unexpected rise in popularity of generative AI demonstrated the rapid development of the hazards and opportunities associated with the technology. The government will be able to react rapidly to advancements in AI and to interfere further if necessary by using a non-statutory approach."
Dan Holmes, a fraud prevention leader at Feedzai, which uses AI to combat financial crime, says, "What constitutes effective AI use? Furthermore, if you're using AI, these are the guidelines you need to keep in mind. And it frequently comes down to two principles: fairness and transparency."
The EU
As a result of the United Kingdom's withdrawal from the EU, other European countries are anticipated to adopt much stricter AI regulations than their British counterparts. A ground-breaking piece of AI law has been proposed by the European Union, which is frequently at the forefront of tech regulation. The use of artificial intelligence (AI) in crucial infrastructure, education, law enforcement, and the legal system will be severely constrained by regulations known as the European AI Act. It will function in tandem with the General Data Protection Regulation of the EU. These guidelines govern the handling and archiving of personal data by businesses.
According to sources, ChatGPT is regarded by the EU's proposed regulations as a type of general-purpose AI employed in high-risk applications. The commission defines high-risk AI systems as those that may have an impact on people's safety or basic rights. They would have to deal with measures like strict risk evaluations and the need to eliminate discrimination brought on by the datasets feeding the algorithms.
"The EU has a wealth of deep-pocketed AI expertise. They have access to some of the best talent in the world, and they have had this discussion before," Max Heinemeyer, chief product officer of Darktrace, told CNBC.
According to Reuters, the privacy regulators in France, Ireland, and the UK have reached out to their Italian colleagues to learn more about the report's findings. A ban was disallowed by Sweden's data protection authority. Italy can take such action because OpenAI doesn't have even one office in the EU.
The US
The US hasn't yet suggested any official regulations to regulate AI technology. The nation's National Institute of Science and Technology released a national framework that provides enterprises using, designing, or deploying AI systems with guidelines on minimizing risks and potential consequences. Yet, businesses would not be penalized for breaking the regulations because it operates voluntarily. There hasn't been any notice yet that any steps are being taken to restrict ChatGPT in the United States.
A nonprofit research organization filed a complaint with the Federal Trade Commission stating that GPT-4, OpenAI's most recent big language model, violates the agency's AI policies and is biased, misleading, and a risk to privacy and public safety. The complaint can result in an investigation into OpenAI and halt the company's broad language model commercial deployment.
China
China and other nations with strict internet control, like North Korea, Iran, and Russia, do not offer ChatGPT. Although it isn't formally prohibited, users in the country cannot sign up for OpenAI. Alternatives are being developed by several sizable IT businesses in China. China has ensured that its leading technology companies are creating goods that adhere to its stringent rules.
According to the reports, Beijing announced first-of-its-kind legislation on deep fakes, artificial intelligence (AI)-generated or changed photos, videos, or text. The use of recommendation algorithms by businesses is governed by regulations previously enacted by Chinese officials. Companies must submit information about their algorithms to the cyberspace regulator as one of the requirements.