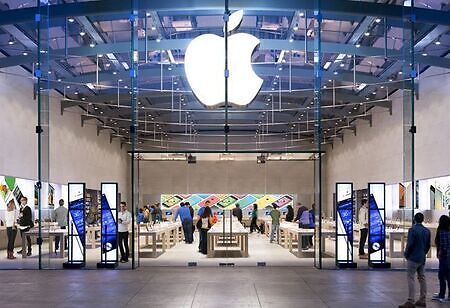 Recently passed laws in the European Union have prompted Apple to alter its policy. In addition to the modifications the firm has already made to support iPhone USB-C charging, it will now permit third-party app stores to function on iPhones. Indeed, sideloading programs from several competing app shops will soon be possible on iPhones.
In 2022, Apple was the most lucrative business in the world, with a net income of little under $100 billion. Aside from innovation and brand value, the confined nature of Apple's ecosystem is another advantage.
However, the Cupertino-based company is being compelled to be a little more open by the EU. The ongoing antitrust action against the business is now in the spotlight after the European Commission mandated that all iPhones sold in the EU beginning in 2024 must have a USB-C port. Both the iPhone and iPad are covered by the verdict, but it appears that Apple will only make these devices compatible with the European market.
This change will have a significant impact on the sector, opening the door for companies like Microsoft and Amazon to skip the line and offer their programs directly to iOS and iPadOS consumers, bypassing the App Store. But the security of iPhones is a major concern with modifications like this.
USB-C Port from iPhone 15 Onwards?
The regulation requiring phone manufacturers to release handsets with USB type-C connectors starting in 2024 was officially implemented by the European Union in 2022. The European Commission, the executive branch of the EU, first revealed its intentions to compel brands to use a single charging/data transmission standard in 2021. The intention was to reduce e-waste by making it simple for users who want to reuse outdated charging cables to do so.
Other devices including tablets, audio accessories, cameras, and game consoles are also covered under the rule. Leaked iPhone 15 renders raise the possibility that Apple will introduce USB-C this year, despite the fact that it must do so starting in 2024. References to a potential USB-C AirPods Pro 3 might also be seen in the iOS 16.4 developer build from February. By the second and third quarters of 2023, these new AirPods may begin to be delivered in large quantities.
Allowing Third-Party App Stores
In an effort to meet EU regulations in 2024, Apple may permit third-party App Stores on its iPhones and iPads. What will happen if these amendments are approved? Consumers will be able to sidestep Apple's limitations and the 30 percent cut it takes on payments by downloading third-party software directly to their iPhones and iPads rather than through the App Store.
How much of an effect this would have on Apple's revenue is still unknown. The firm has recently placed a lot of emphasis on services, one of which is the App Store, and the makeover may to some extent be detrimental to that.
New Browsers
While Apple does permit third-party browsers on the App Store, they are all obliged to use WebKit, which is the same browser engine on which Safari is built. But, since this condition is deemed to be anti-competitive, the European Commission is exerting pressure on Apple to remove it.
If Apple caves, other companies will have the opportunity to develop iPhone and iPad browsers that, in fact, may perform quicker than Safari. Also, browsers will be able to set themselves apart from Safari with special capabilities that are exclusive to other web engines, like Chromium, for instance. Web apps' functionality is likewise restricted by the use of WebKit, a circumstance that can be rectified.
Interoperability of iMessages
The EU's 2024 rules might also result in the opening up of iMessage, Apple's private instant messaging service. According to the new regulations, Apple would be required to grant requests for iMessage framework interoperability from Meta apps like WhatsApp and Messenger.
Now, iMessage is only available to Apple users, and Android users can only send SMS messages to Apple users. With distinct colored chat boxes for iMessage (blue) and SMS (green) users, Apple also goes to considerable efforts to ensure that users of iMessage can tell Android users apart.
Many people, especially Google, have long been frustrated by the incompatibility of iMessage, but Apple may now be forced to comply with EU regulations. Using the RCS standard is one method you could fulfill the criteria. Apple is apparently unsure of how, or even if, it will, comply with it. Developers fear that the modification may harm iMessage's end-to-end encryption and other privacy features.
Sideloading of Apps
According to reports, the Cupertino-based corporation is reportedly concentrating more on its future MR headset and less on iOS 17. It's likely that iOS 17 won't have as many features as iOS 16, which featured significant functionality and design enhancements. There are several features that the OS upgrade is anticipated to offer, despite the lack of details at this time.
After opposing sideloading competing app stores onto the iPhone, it appears that Apple is now aiming to permit them with iOS 17, which will be released the following year, so they can adhere to European regulatory obligations.
Developers won't have to pay Apple a 30 percent (or, in certain situations, 15 percent) fee for in-app purchases if the tech titan opens up to other app shops. Many businesses who have questioned Apple's cost system, such as Spotify, Tinder/Match Group, and most recently, Twitter, may be satisfied by this.
Now, Apple allows some developers in specific areas to use third-party payment systems, such as all developers in South Korea and dating app developers in the Netherlands. They must still pay a sizable charge to Apple, though.
Apple executives have frequently voiced concerns over sideloading's potential impact on user security. To stop people from accidentally installing potentially malicious apps on their devices, iOS 16 even added a developer mode. Apple's protracted Epic battle has also centered on issues like sideloading and App Store royalties.