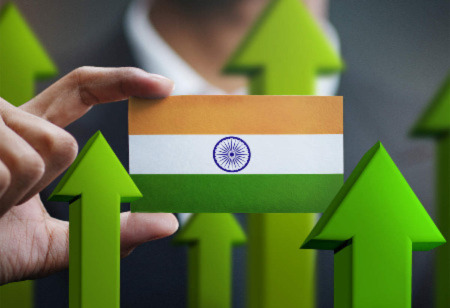 The entire export rise has been driven by India's exports of services. According to EY's report, almost 60 percent of India's service exports are made up of IT and BPO services, which are the largest segment and have allowed the country's total service exports to increase at a CAGR of 14 percent in dollars over the past 20 years.
India ranked among the top exporters of IT and BPO services in the world in fiscal year 2021–2022, with $157 billion in exports totaling US$106 billion in IT services and US$51 billion in BPO services. In FY 2021–2022, it is predicted that the IT and BPO sector will directly employ 5.1 million people and indirectly create over 12 million jobs.
The percentage of transformational and more complex, expertise-based services will allow the Indian IT services sector to grow more quickly over the course of the next two decades as India continues to strengthen its position as the global hub for technology and innovation. Here are the various innovation plans tech companies plan to invest in the country.
Foxconn to Set Up Electronics Manufacturing Hub
Foxconn, a major Taiwanese electronics company, plans to build a factory in Telangana, potentially employing more than 100,000 people. Over 100000 jobs would be created by Foxconn, the original equipment manufacturer for several electronics and mobile companies, including Apple, helping to provide both direct and indirect employment for Telangana's youth.
During the course of ten years, the historic deal could provide employment for more than one lakh individuals, it was claimed. According to the CM, his administration is on a mission to enhance Telangana and has undertaken various landmark initiatives to realize the goal of Bangaru Telangana.
Foxconn would then cover the majority of southern India with this. The electronics manufacturer with its headquarters in New Taipei already has facilities in Tamil Nadu and Andhra Pradesh. Additionally, it is foraying into the semiconductor industry through its joint venture with Vedanta; this initiative is anticipated to receive approval from the government in the near future.
On another note, two of Foxconn's enterprises Hon Hai, which manufactures phones solely for Apple, and Rising Sun, now known as Bharat FIH—are collectively qualified for a number of production-linked incentive (PLI) programs.
According to analysts, the PLI program would cause a 10–12 percent capacity transfer of Apple iPhone production from China to India. They said there was room to produce more and increase the amount to 18 to 20 percent of total production.
Foxconn sees itself as a potential participant as an EMS player in the country's electric vehicle industry through its plant in Sri City of Andhra Pradesh run by Bharat FIH, which also assembles mobile phones for non-Apple Inc companies like Xiaomi. For the Asian market, particularly India, the Foxconn Group is considering a three-seater box electric vehicle.
Samsung to Invest in Manufacturing Unit in Noida
In order to increase production's competitiveness, Noida's home to Samsung's largest mobile phone factory will receive funding for the establishment of smart manufacturing capabilities.
According to the company's investment strategy in India, it will keep funding facilities for research and development there.
It claims that it will keep making investments to deliver an optimized or smart factory to the facilities in Noida. It thinks that this investment in the smart plant will increase production's competitiveness.
Noida is home to Samsung's second-largest manufacturing facility in the world. The company began producing its high-end Galaxy S23 series in India this year.
PM and Nokia's President & CEO Discuss Setting Up Digital Infrastructure Plans
With Nokia President and CEO Pekka Lundmark, Prime Minister Narendra Modi had a fruitful meeting where they spoke about next-generation digital infrastructure.
The two spoke extensively on how Nokia can support India's transition to 5G and its upcoming stage of digital transformation. He continued by saying that they also talked about Nokia's prospective involvement in India's 6G goals.
Nishant Batra, Chief Strategy and Technology Officer at Nokia, stated that Nokia is a strong supporter of India's 5G development. Also, he stated that the manufacturing of the corporation is currently shifting toward India.
On the other hand, Nokia stated that it anticipated that by 2027, investments in 5G private networks in India would total between $240 and $250 million.
Nokia is exploring prospects in the field of 5G private networks both independently and in collaboration with telecom companies like Bharti Airtel and Reliance Jio, which already possess 5G spectrum.
The Department of Telecommunications (DoT) in India has started a process to determine which 5G spectrum bands should be given to businesses for the construction of private networks.
The DoT will request price for the allocation of certain bands from the Telecom Regulatory Authority of India (Trai) once it has determined which frequencies are best for private networks.
According to recent press reports, over 20 Indian corporations have sought to get 5G spectrum to establish private networks in the nation. Infosys, Capgemini, GMR, Larsen & Toubro, Tata Communications, Tata Power, and Tejas Networks are a some of the companies who are interested.
In response to a request from the Department of Telecommunications (DoT), the companies submitted applications to assess the extent of market demand for spectrum needed to establish private networks. The Indian government will determine whether or not and how much spectrum should be made available for these private networks after evaluating the demand.
Technology companies and telecom providers have been at odds over the potential direct distribution of spectrum to businesses for the construction of private networks.