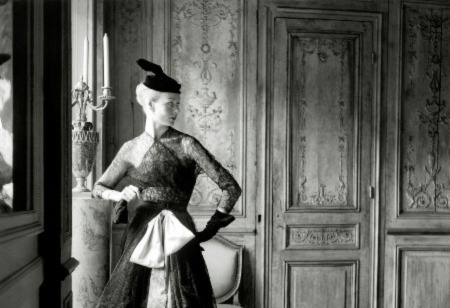 A picture of Pope Francis wearing what appears to be a white puffer jacket from luxury fashion brand Balenciaga is going viral on social media, with many users praising the 86-year-old leader of the Catholic Church for his style. Even though the image contains a few obvious indications that it was created using AI, such as the oddly drawn right hand, it's difficult to discern if it's a fake without really concentrating.
Another piece of generative artificial intelligence software, went viral when a user used it to recreate characters from J.K. Rowling's Harry Potter for an advertisement for the high-end clothing company Balenciaga.
Cristobal Balenciaga, a great fashion innovator, fundamentally changed the trendy silhouette of women in the middle of the twentieth century. He crafted clothing of fluidity and grace with the painstaking expertise of a master tailor. Balenciaga was able to drape, cut, and fit his own toiles, which are muslin patterns, unlike many other couturiers. He earned a reputation in the fashion industry for his unwavering commitment to perfection as well as his understanding of technique and construction.
From the perspective of the Cristóbal Balenciaga Museum's Collections, here is some insight into the key elements of Balenciaga's work and his significant contribution to the history of fashion and design.
Not a Fashion University Graduate
Cristobal, the son of a fisherman and a seamstress, started his apprenticeship with a local tailor when he was 12 years old on the recommendation of the Marchioness de Casa Torres, a distinguished local woman.
According to the tale, Balenciaga complemented the Marchioness' Drecoll tailleur as he saw her walking down the street. She challenged him to replicate it in response, and needless to say, Cristobal did it remarkably well.
Balenciaga opened his first dressmaking shop in San Sebastian, Spain, in 1919, and later expanded to Madrid and Barcelona. Eisa, an acronym for his mother's name Eisaguirre, was the name of his shops back then. The majority of the Spanish elite wore his clothing. It is crucial to keep in mind that Balenciaga did not attend a fashion university since there was none at the time. He developed all of his talents through repetition; he never sketched and always started by manually molding the fabric on a mannequin.
Sadly, he was forced to leave his country due to the Spanish Civil War and moved to Paris, where he established his store in 1937. Since his debut in France, Balenciaga has enjoyed success and gained widespread acclaim, particularly from the nobility.
The most amazing and revolutionary creations of Balenciaga were seen in the light during the 1950s and 1960s, changing how people viewed fashion.
Characteristics Mirroring Spanish Culture
The three most crucial elements of a Balenciaga design are emphasis on volume, contrast, and symmetry. We can tell how much Cristobal was affected by Spanish culture by looking at the patterns and forms of his clothing. It was particularly apparent in his Paris-based collections, which is not surprising given that he was likely homesick at the time.
The Spanish Renaissance was mentioned in his first collection, which debuted in Paris in 1937. His collections have consistently included national symbols like Bolero lace and the contrast between red and black. In contrast to the hourglass shape of Christian Dior's New Look, his clothing had luminous, sleek, linear lines that were liberating a body.
Balenciaga created a new silhouette for women by shifting the emphasis of clothing from the waist to the shoulders, which is regarded as his greatest contribution to the world of design. His preferred textiles were heavy, loud, and embroidered, and his color scheme was primarily white, completely black, or black clashing with red.
Painting Fashion in Spanish Artist Style
Nonetheless, it is hard to overlook Balenciaga's creative process when talking about Spanish art.
Balenciaga's use of vibrant hues in several of his designs was most likely influenced by the paintings of El Greco, a Spanish artist. The Infanta dress, which Balenciaga designed in 1939, most prominently displays the influence of Diego Velázquez on the clothing's shape. Balenciaga designs were all about volume following the 2WW fabric constraints. Once more, art served as his source of inspiration in this regard; specifically, works by Francisco de Zurbarán.
Black, which was the predominant color used in Balenciaga clothing, was the subject of Spanish court paintings from the 16th and 17th centuries. Francisco de Goya's paintings must be emphasized when choosing a material.
When it comes to couture, the 1950s and 1960s saw a confrontation between Balenciaga's opulent creations and Christian Dior's New look. Semi-cut and barrel lines were introduced to fashion by the latter.
Balenciaga closed his couture fashion house in 1968 after several highly successful decades, and he sadly passed away four years later at the age of 77.
Revival of Balenciaga
A little less than 20 years later, in 1986, the Balenciaga fashion house was revived. Numerous Design Directors, including the legendary Nicolas Ghesquière, brought the brand back to life in 1997. After that, Yves Saint Laurent, Alexander McQueen, and Bottega Veneta, brands owned by Kering, bought the fashion house in 2001. Then Demna Gvasalia became the attention of the fashion world when she was named the new creative director of Balenciaga in 2015.
Future of High-Tech Fashion Week
Then, Demna Gvasalia used fashion week as a platform to showcase what the event would look like in the post pandemic period. Eliza Douglas, the artist who has opened or closed each of Demna's shows for the house, wore every look for SS22. While we will undoubtedly miss Demna's stellar cast of models, who frequently included Bella Hadid walking alongside mechanical engineers and hotel cleaners of all ages and backgrounds, every look for SS22 was worn by Eliza Douglas. Though models stormed down the runway to a sci-fi-inspired soundtrack recorded by BFRND and an Artificial voiceover repeating the words to La Vie En Rose, it wasn't just the visuals that were high-tech.
The collection features numerous conceptual interpretations of Gucci's trademarks that have been taken and reproduced in the Balenciaga manner, frequently using BBs in place of GGs and incorporating limited edition bags. Of course, this digital display also featured the second, highly anticipated Crocs collaboration from Balenciaga. Naturally raised, the new style transforms the traditional clog into boots, platform pool slides, and even stiletto pumps, which will no doubt excite those of you who were concerned about finding that balance between glamour and practicality post-lockdown.