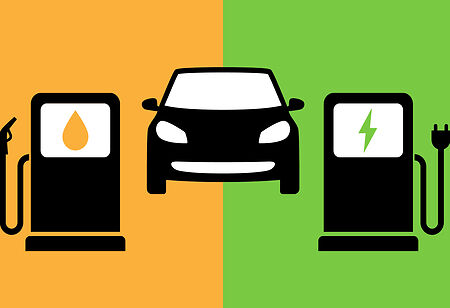 IBEF (India Brand Equity Foundation) states that the Indian automotive industry is projected to reach Rs.16.16 to 18.18 trillion by 2026. It enjoys a prominent position as a global heavy vehicle market, as well as an auto exporter. The industry is dependent on factors such as skilled labor at low-cost, robust Research & Development (R&D) centers, and low-cost steel production, among other factors. Should these factors lead to the downfall of its combustion cars and eventually result in a supply crunch on the same?
Some people believe the downfall is a nudge to push the industry to focus more on the electric vehicle segment. Others relate it as a factor that could affect the new car sales globally, as cars account for a bulk portion of the market. However, what caused automakers to manufacture combustion cars this way?
Russia-Ukraine War Jamming the Supply
While the aftermath of the war is blocking the supply of auto parts to industries globally, Ukraine is said to occupy a significant chunk of the world's production. This is clearly why automakers had to settle for below-the-budget or low-priced components to get their plants running, only to hit a snag in the later stages big time.
Supply interruptions rudely awakened the car industry in Ukraine. Early in the war, carmakers and suppliers say, plants only stayed open due to the sheer tenacity of workers, who kept a limited flow of parts moving in the face of power outages, air-raid warnings, and curfews.
These components are low-tech and low-margin parts made from wire, plastic, and rubber with lots of low-cost manual labor. It's uncertain if the car could support the microchips, which are already low on supply, and motors with the components are fitted into them.
Bentley's CEO, Adrian Hallmark, revealed the British luxury carmaker had anticipated losing 30-40 percent of its car output this year due to a harness shortage.
"The Ukraine crisis threatened to close our factory fully for several months, much longer than we did for COVID."
The fact that traditional harnesses contained ten separate parts from ten different suppliers in Ukraine made identifying alternate production sources difficult, according to Hallmark.
Meanwhile, some view this as an opportunity to shift gears on producing EVs.
"I wouldn't put a penny into internal combustion engines now," said Michigan-based auto consultant Sandy Munro, who estimates EVs will make up half of the global new car sales by 2028. "The future is coming up awful fast."
Nissan said that supply-chain disruptions like the Ukraine crisis had pushed them to speak with suppliers about moving away from the low-labor wire harness concept.
Automakers and suppliers have moved harness production to other nations with lower labor costs.
Mercedes-Benz was able to airlift harnesses in from Mexico to fill a small supply gap. Some Japanese suppliers are expanding their capacity in Morocco, while others are looking for new manufacturing lines in Tunisia, Poland, Serbia, and Romania.
Tesla says that the harnesses for fossil-fuel vehicles connect everything from seat heaters to windows, with cables running up to 5 km (3.1 miles) in the average vehicle. Since they are labor-intensive to produce and practically every model is unique, moving production fast is difficult.
Ways Automakers Make-Up for the Supply Crunch
"This is just one more rationale for the industry to make the transition to electric quicker," said Sam Fiorani, head of production forecasting firm AutoForecast Solutions.
The shortage could hasten some legacy automakers' plans to convert to a new generation of lighter, machine-made harnesses intended specifically for electric vehicles.
"The Tesla model, which is a completely different concept of wiring, we couldn't change to that overnight," Hallmark added. "It's a fundamental change in the way that we design cars."
Bentley's focus and investment in building a simple harness for EVs that will be controlled by a central computer have been sharpened as a result of the supply issues, Hallmark noted. By 2030, the company, which is a part of Volkswagen, wants to have a 100 percent electric lineup.
The new generation of wire harnesses, which are used by electric natives like Tesla, can be built in portions on automated manufacturing lines and are lighter, which is important since reducing the weight of an EV is critical for extending range.
Walter Glück, the head of Leoni's harness division, said the company was working with automakers on new, automated wire harness solutions for electric vehicles.
Leoni is concentrating on zonal or modular harnesses, which are divided into six to eight sections and are short enough to allow assembly automation and reduce complexity.
"It's a change of paradigm," Gluck said. "If you want to reduce production time in your car factory, a modular wire harness helps."
BMW is one of the manufacturers considering employing modular wire harnesses, which would require fewer semiconductors and less cable, saving space and weight.
The new harnesses would also make it easier to update automobiles remotely, something Tesla already leads in.
CelLink, a California-based business, has invented a totally automated, flat, and simple-to-install flex harness and secured $ 250 million earlier this year from BMW, Lear Corp, and Robert Bosch, among others.
CelLink's new $125 million factory in Texas, according to Coakley, will have 25 automated manufacturing lines that will be able to flip between different designs in around 10 minutes since the components are made from digital files.
According to him, the company is working on electric vehicles with a number of carmakers and is considering opening a new plant in Europe.