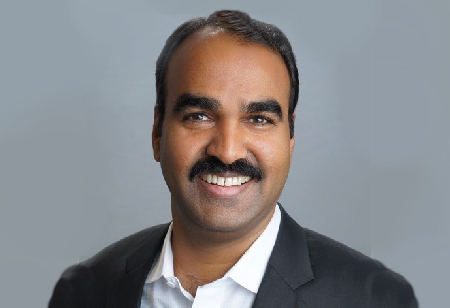 According to IBEF (India Brand Equity Foundation), the country's automobile market is expected to grow to Rs.16.16–18.18 trillion by 2026. India is starting to play a key role in the global arena as an automobile manufacturer and a heavy vehicle market. The sector's growth depends on several aspects, including low-cost steel production and trained labor at reliable, affordable Research & Development (R&D) centers. Through an insightful engagement with CEO Insights, Sri Donthi, Executive Vice President & Chief Technology Officer, Advance Auto Parts, throws light on the country's digital transformation journey, especially in the automotive industry. Sri speaks about the current skills level, the status quos as well as the penetration of technology in the industry. He has a proven track record of enabling market-leading innovations that meet organizational objectives and allow for future business expansion. Below are the highlights from the interaction.
In conversation with Sri Donthi, Executive Vice President & Chief Technology Officer, Advance Auto Parts
Could you tell us about your professional journey and the milestones that you consider the most important?
I started my career as a software developer, curious to explore responsibilities and possibilities with authenticity at its core. I truly believe in the power of working hard, playing hard, and having fun at the same time. And above all, be true to yourself and work through integrity and honesty, while keeping communication at the center of everything you do.
As I look back, it has truly been a phenomenal journey. I worked for almost two decades with Motorola and PepsiCo, shouldering six different roles and working across geographic locations. It not only enhanced my understanding of the sector but also fueled my curiosity for continued learning and innovations. Today, I'm with Advance Auto Parts, based in Raleigh, North Carolina. Four years on, we're driving digitization by transforming a physical industry by introducing innovative digital formats.
What's your perception of the role of capability centers and the talent pool in the industry upholding this digital transformation?
GCC centers have grown in importance and relevance over the last decade at an accelerated pace. GCCs are leveraged to drive business efficiencies and growth and my perception splits in two regarding technology and business process. Firstly, organization's focus today expands beyond building efficiency as they look at creating a sustainable growth engine.
When it comes to talent pool, India is one of the most preferred destination of choices for MNCs across the globe. Global giants like Motorola and PepsiCo, who I worked with earlier have already set foot in the country's talent pool. Similarly, Advance Auto Parts has set up its Global Capability Center in Hyderabad, to unlock the potential of the global talent demand. The Center is a key enabler and hub of innovation for the company, providing support to North American-based teams across a variety of functions including IT, finance, and human resource, and others. We're also looking forward to expanding our merchandising, marketing, and e-commerce.
The automotive industry traditionally has a more hands-on workforce. How is the talent pool in the sector responding to the dynamic pace of technologies penetrating the industry?
I believe, the new technologies and exposure to the right platforms and favorable ecosystem, actually helps to get the best out of rich talent pool. At Advance Auto Parts, in order to keep up with the rapid digital transformation in the Industry, we have created committees that help upgrade the talent with new skill sets.
Being the chief technology officer, I have observed the emergence of artificial intelligence (AI), which has become more device-based while taking over the new working model. Machine learning (ML) has gained extreme popularity in the consumer electronics sector.
Secondly, immersive technology infuses physical and virtual worlds into one and has taken over augmented reality (AR) and virtual reality (VR).
As virtualization began to unfold, so did data-fication. Eventually, digitalization is becoming more accepted in the new normal, implying that this year will be more about thriving than merely surviving. The metaverse is also beginning to blossom.
Cybersecurity is taking on more prominent roles as we press further forward in the digital era. Privacy & security is becoming a matter of great concern. India and other large GCC countries will have to train both their fresh graduates and existing professionals to unlock the full potential of these technologies.
How is digital transformation addressing the demands of the dynamic customer needs?
I believe there is still a long way to go, as customer demands are increasing faster than businesses can keep up, owing to increased digital interaction and the demand for personalized experiences. For instance, Advance Auto Parts is the first aftermarket auto retailer enabling services such as same-day delivery and curbside pickup as a part of our digital journey.
What did the pandemic mean for Advance Auto Parts?
The COVID-19 pandemic, changed the world as we know it both professionally and personally. One thing that was common between the two was digitization becoming an essential part of our lives.
With the world going online, our company was no exception, as we had to modernize our systems, process, and approach to make them user-friendly and support the 'Work from Home' format. This required most services to be shifted to the cloud, enabling more video and interactive technologies to support the transition. As we accelerated our transformation, I realized that the key to business sustenance was adapting swiftly to digitization.
Therefore, I believe that in the post-pandemic era, the growth of digital touchpoints will continue driving flexibility for remote working and interaction styles. This indicates that companies will have to continue evolving their businesses, like e-commerce, which has moved into the cloud to drive innovation and delivery mechanisms in an agile manner.
Could you take me around the recent technology innovations that have significantly increased the company's business efficiency?
In the last few months, we have made numerous innovations. Beginning with digitizing our delivery mechanisms to meet the needs of customers irrespective of their location. To further support our customers, we moved our business-to-business platform to the cloud and also launched a mobile app to help customers place direct hassle-free orders. In order to further drive the digital format's penetration and incentivize the transition, we curated loyalty programs namely 'Speed Perks'.
Understanding consumer demands at the right time is of paramount importance. We have developed specific AI algorithms at Advance to understand the vehicles using a unique zip code that further help us know and stock up the parts that might be required by the customers. This has certainly changed This has changed the game for us in terms of efficiency and meeting our customer demands. One of the USPs of our company is our passion for saying 'YES'. We can say YES to the customer and support them seamlessly, thanks to the right assortment and the right parts available in the store.