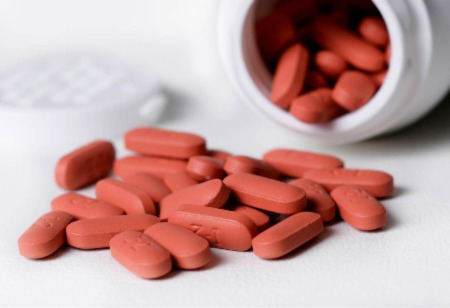 Newer vaccines and shorter treatment regimens have been implemented as part of India's effort to eradicate tuberculosis by 2025. The Pradhan Mantri TB Mukt Bharat Abhiyan program was recently introduced by the Indian government to address this ailment. It's a group effort, just like many of its other plans. The government has come to the conclusion that it cannot solve the issue by itself. It is urging Organizations, businesses, people, and elected officials to step forward as donors in order to help TB patients on their path to recovery. But how did the situation get dire?
To begin with, India was one of the first developing nations to establish a specific TB program in 1962. But, according to some experts, the nation has long underinvested in TB control. Almost 70 percent of TB patients seek treatment and diagnosis at private institutions, despite the fact that the government offers free diagnosis and treatment to patients. This is due to the fact that public hospitals are overworked and understaffed.
Now, the problem emerges when the private sector fails to record TB cases on the official portal. People end up contracting TB several times because there is improper follow-up and non-adherence to the treatment plan. What came out of it? an increase in the number of serious cases of TB that are resistant to multiple drugs (MDR-TB). For these TB cases, India has emerged as a global hotspot.
Moreover, such situations are difficult to diagnose and cure. Even the prices are outrageous.
A relatively new antibiotic called Bedaquiline is one of the recommended treatments for multidrug-resistant TB. Yet, not everyone can use it. And the reason for that is its cost. You see, the government must pay more than $25,000 for a six-month supply of this medication. The reason for that is a medicine patent held by pharmaceutical behemoth Johnson & Johnson. Another medication, Delamanid, has a per-patient cost of close to Rs. 1 lakh. The government cannot simply cover these costs.
What is Bedaquiline
Bedaquiline, which was approved by the US Food and Drug Administration in 2012, was the first brand-new TB treatment to become accessible in 40 years. But, there are other factors besides the drug's novelty that call for wider access. When compared to other medications like Kanamycin, which can cause kidney damage and lifelong hearing loss, bedaquiline is thought to be one of the most effective therapies for drug-resistant tuberculosis. It also has fewer side effects.
For this reason, the World Health Organization revised its treatment regimen for TB patients who were rifampicin-resistant or who were multi-drug resistant to include bedaquiline as the main medication. The recommendations also advised restricting the use of injectable medications due to their significant negative effects. It was difficult to employ the drug for the treatment of a bigger population due to the drug's increased costs and restricted availability.
The drug was originally made available in India in 2015 as part of the government's TB initiative, but with a six-month course costing Rs 21,000 per person, availability remained a problem. Despite the drug's increased availability, there are still barriers to treatment in smaller towns and villages.
Malnutrition
The way that undernutrition contributes to TB is another matter that perhaps isn't discussed enough.
You see, the TB bacteria can exist in your body without causing an infection or illness. It is known as latent TB. You don't spread the illness to other people. Moreover, 40% of Indians are thought to harbor latent TB. However there is a problem with latent TB. Those with a healthy body weight have a lower risk of this turning into active TB than those who are undernourished.
According to certain estimates, about 55 percent of India's yearly tuberculosis cases are caused by undernutrition.
Also, there are the consequences of malnutrition. As you can see, the drugs provided for TB patients are not like regular paracetamol or any other over-the-counter medications. They are potent antibiotics that require a course to last at least six months. Also, a lot of patients from lower socioeconomic groups discontinue receiving therapy because their bodies are so severely undernourished. The adverse effects of these medications are simply too much for their systems to handle. This then results in numerous other issues. Such patients frequently lament vision loss, persistent weariness, and extreme limb weakness. And you can probably guess what this causes to their economic status and productivity cycle.
Concerns Over Schemes
The Nikshay Poshan Yojana, currently available in India, gives TB carriers a Direct Benefit Transfer of $500 a month to cover their nutritional needs. Yet, considering the National Tuberculosis Elimination Program's recommendation of 2,800 kcals per day for TB patients, 500 simply isn't enough. Many concerns have also been made concerning the reimbursements from the system itself, including the lateness of payments, non-receipt of payments, and the requirement for unnecessary documentation.
Scientists are creating newer medications to support the government's strategy for eradicating the illness. The development of shorter anti-tuberculosis drug courses is a current research priority.
Need of the Hour
Five years before the global target, India has taken the initiative to eradicate TB. Better treatment alternatives are required, even if the government is concentrating on expanding access to molecular tests, enhancing nutrition through community participation, and uniting the entire government behind the cause.
Moreover, vaccinations are in the works. After accurately identifying TB infections and medication resistance using molecular screening, experts think the most crucial step will be to actively seek out cases and make sure they finish treatment.
Adherence is probably better with a shorter, all-oral treatment regimen that includes bedaquiline and other medications. Kanamycin is being phased out as the government transitions to an all-oral regimen with bedaquiline.
Thus, perhaps a coordinated effort is what we need right now. Perhaps a call to action might unite Indian MNCs so they can deploy their resources effectively. After all, by promising financial support for a period of one to three years, the government is attempting to persuade people and businesses to adopt TB patients. 8.9 lakh of the 13.5 lakh TB patients listed on the government portal have approved adoption, making up a portion of the total.